I've started work on a new Jaster Mereel outfit, starting with a SgtFang bucket. I'm fairly inexperienced, but I think I'm getting the hang of it pretty well. See progress pics:
I filled in the dent and fixed a flaw in the resin with a strong marine epoxy - the black/dark gray areas in the pics. I experimented with a product that was basically a dual-syringe filled with epoxy chemicals meant to bond with plastic and fiberglass, but the heat of the reaction, combined with the absolutely horrible fumes made me quickly rethink that idea (The warning on the label about the product including chemicals known to the state of California to cause cancer caught my eye, as well).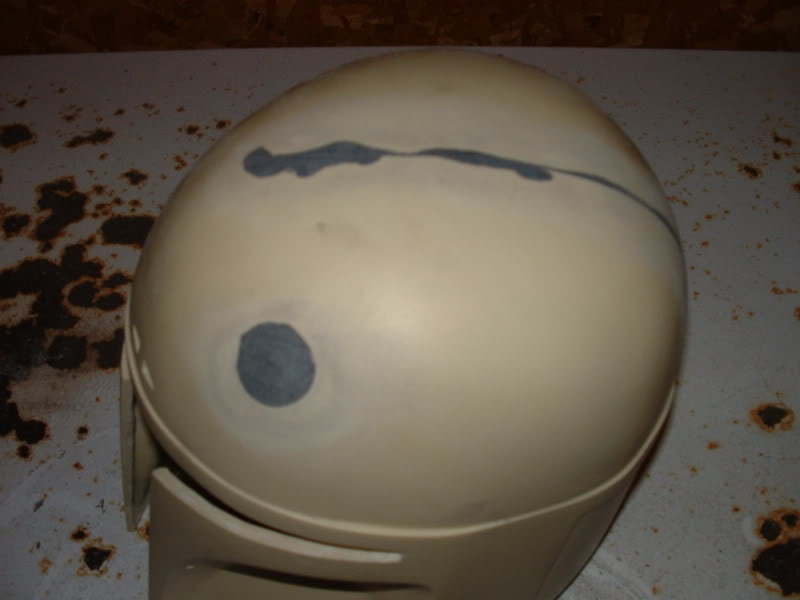 The unevenness of the cut visor concerns me slightly, but I think that a trip to Lowes to pick up some craft files will alleviate my troubles. I do, however, want to level out all sections of the visor area, so as to best fit the new visor into it.
Unfortunately for me, the flaw in the helmet runs all the way from the top of the dome back down to the bottom of the helmet, near the keyholes. Also, I cut out the keyholes, but they need a little additional filing and evening out. No biggie.
All in all, I think I did fairly well for a single day. Maybe this evening I'll finish working out that flaw, and pick up some files at Lowes so I can smooth out the keyhole cuts. Advice/comments/questions are always welcome and appreciated!
Last edited by a moderator: