Just another side project, a blaster commission to go with the sniper and other pieces:
Not too much to say on this one, it's a pretty simplistic blaster. I did a little research here on dimensional estimates, and then pulled a decent set of references from the Sideshow reviews out there: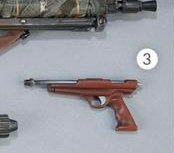 After getting those together, jumped into Blender and worked up a 3d model of the blaster in components to make printing and finishing easier. I also worked up a custom holster with an interior form-fit to the lower section of the blaster frame and barrel.. Besides not wanting the weapon rattling around loosely, that barrel tip doesn't need anything to snag on and risk damaging or breaking it clean off. To that end, the fit inside the holster forces the barrel tip to slide up cleanly and out.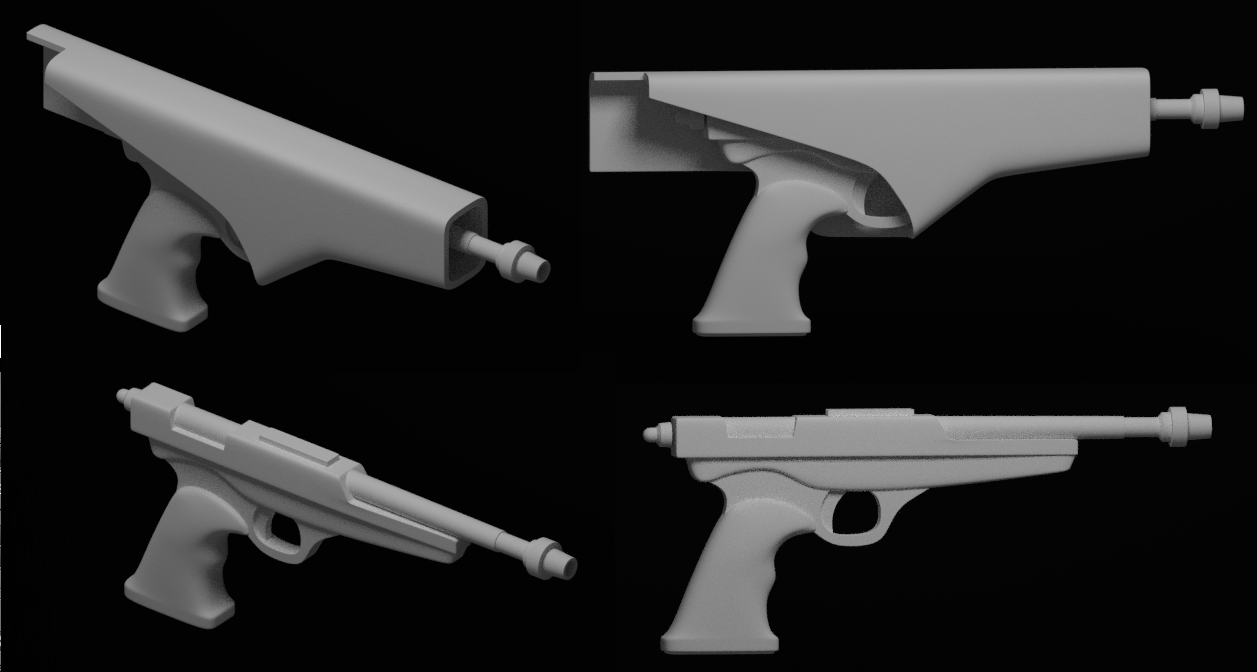 And, after some creative parts separating to help with the finishing, here's the result: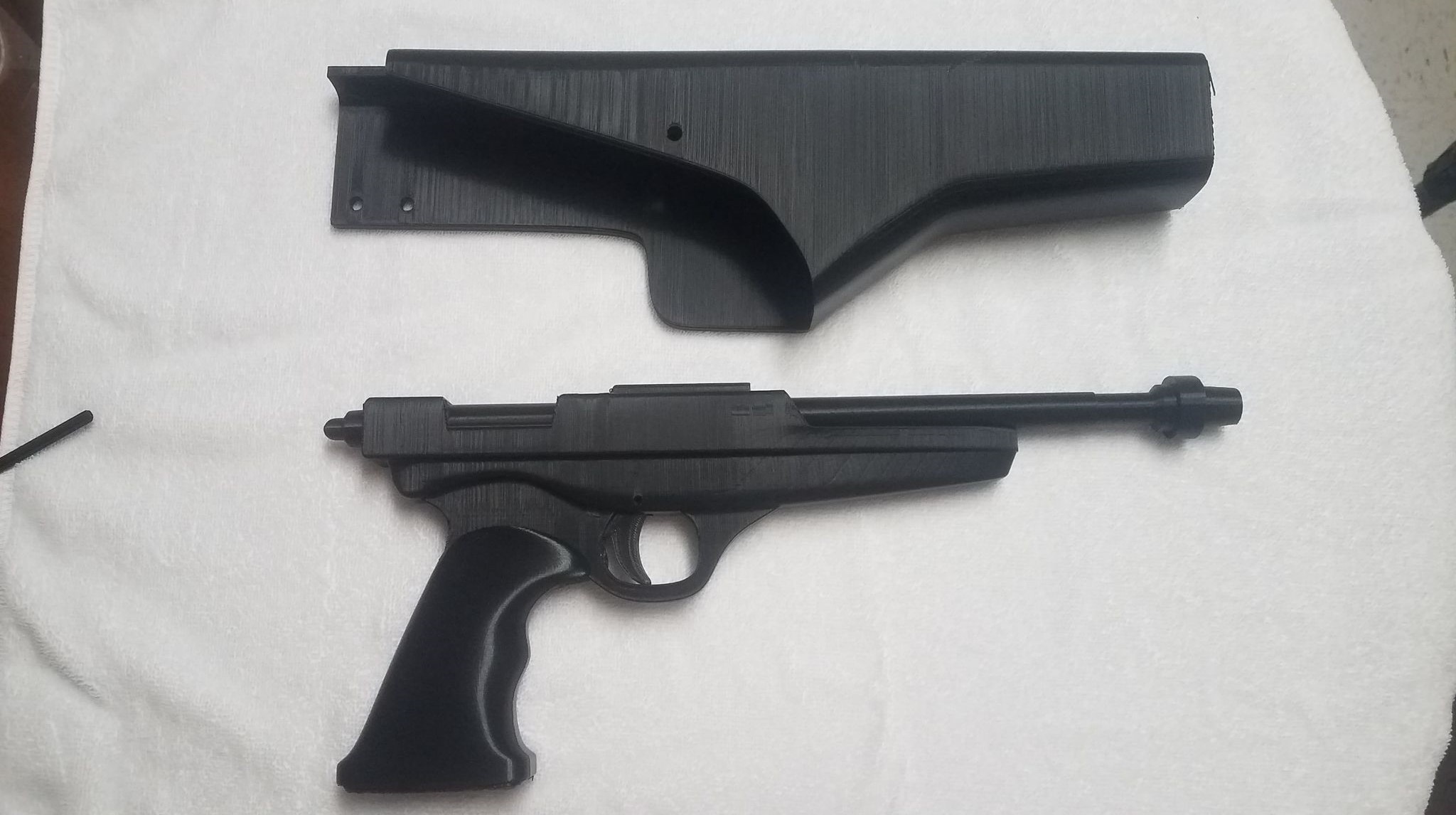 The frame, barrel, grip and greebiles are all separate to make finishing easier, the trigger is also set into the frame and articulates. I really like how clean this blaster design is, with the separated pieces it will prep and finish very nicely. Thanks for looking!