Thought I'd share a couple of projects for a 1:1 Mythos Fett cosplay.
First up, the DLT-19 sniper he carries:
The goal was to put together a good representation of the rifle using the Mythos statue as a reference. Not a lot of extra requirements, just that it had functioning sling points and could be broken down in two parts for transport.
I started off getting a 3d model together using screencaps and a couple of auction pictures. After a bit of work, I ended up here: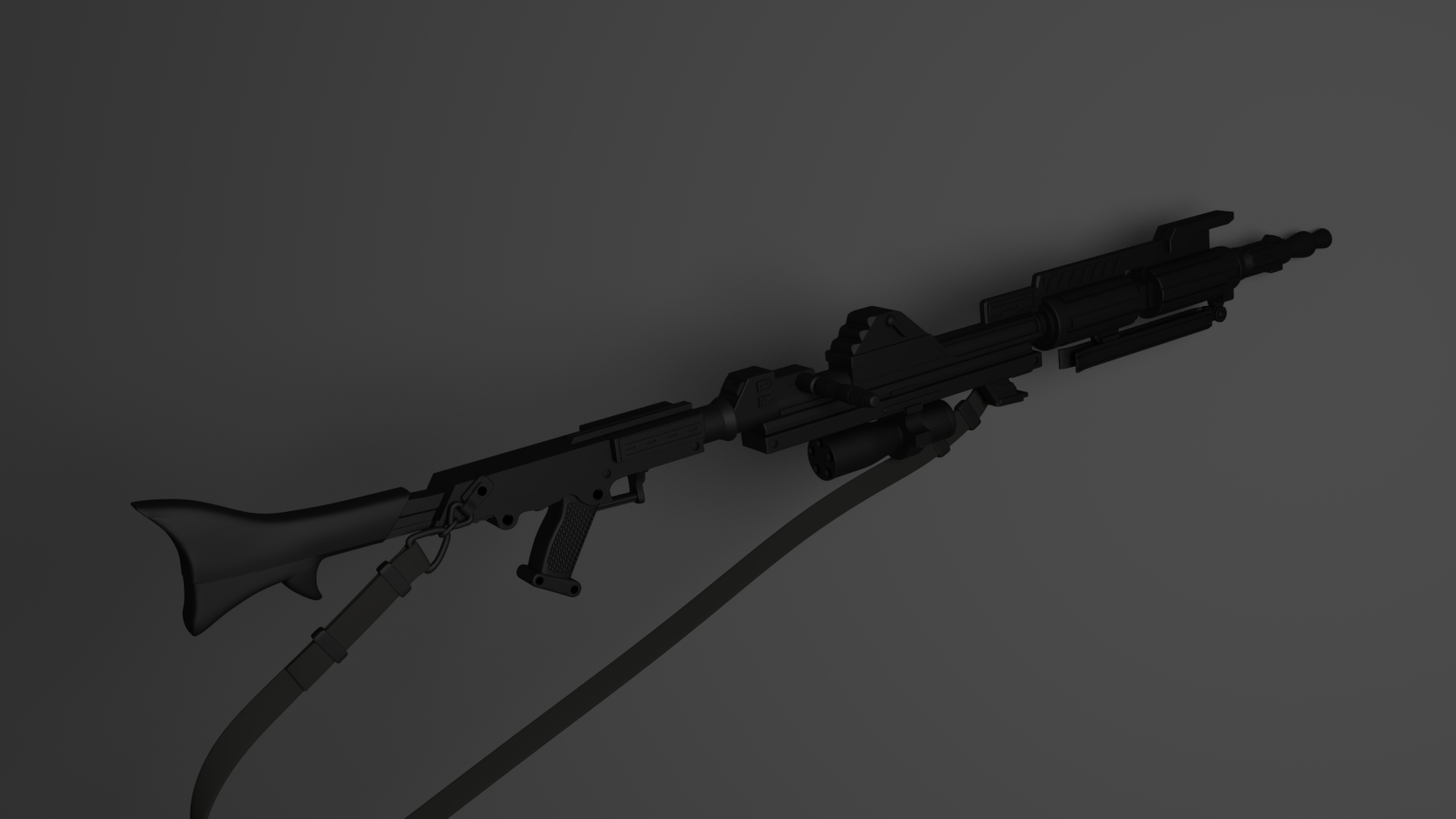 So.... After a bit of fancy phototelemetry (really just guessing), I settled on a length of just over 72 inches (somewhere around 1875mm) from butt to barrel tip. It needed sectioning to fit my printer, and I also wanted some pieces separate like the charge handle and sling points; that let me get better print detail by printing them separately at a higher resolution, and I could also print them
solid
so they were less likely to break. Along with those details, I added a channel for a length of PVC pipe down the center. The fitted pipe could be used as a joining point between the front and rear so the rifle could be broken down at least marginally.
Guide holes for real hardware were modeled in as well, so metal allen bolts could be installed in the handles (for looks) and additional allens could be used for the sling attachments (for strength).
After those mods, I ended up with something more like this:
A little more cutting of parts to fit the printer, and it was ready to run....
Last edited: