Well, one of my biggest complaints is the lack of larger Shoulder armor. I have a fiberglass set that I've worn, which is actually BIGGER than the RA set I bought to replace it. But the Fiberglass set is three-sided, while the RA set is more accurately curved. So it's a lesser-of-two-evils sort of thing.
Until I decided to make a set today, using some aluminum I had lying around. They're cut from metal sheets, bent over at the edges, and ground at the corners. Then I ball-peaned the dents into them, and rolled the curves.
The Fiberglass set is about 5 1/2" from top to bottom, my new ones are 6 3/4" high, but I can bend them again if I have to. But I want to wear them first. Bigger shoulders look better.
The fiberglass ones are painted a base of silver, but I didn't have to paint the alum ones
Plus, the ball-pean hammer scuffed when it hit- more realistic.
RA's decal is pre-weatherd dark so I streaked it with white paint to "nega" weather it
I painted them both the same way- Caterpillar yellow, pumpkin orange, black. Trick is, I used candle wax to mask over the silver- that way you scratch it off. And used acetone for the dents. And with the black, I put them in front of a fan, and spray in front of them. It "burns" the edges nice.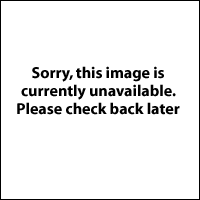 Whatcha think?
I have the fiberglass and a RA set I'm painting, both for sale if anybody needs any.