Woo-hoo! My first SgtFang kit! This is going to be fun. This is my first movie-sized helmet, and as many of you know, my first was the Golden Armor Fett kit. It's quite different from the Golden Armor -- much cleaner and the lines are better defined. The kit did have various tiny holes and bubbles -- some in very difficult to acccess areas -- but I believe with patience and my collection of detail metal files, I should be able to bring this up to presentation condition!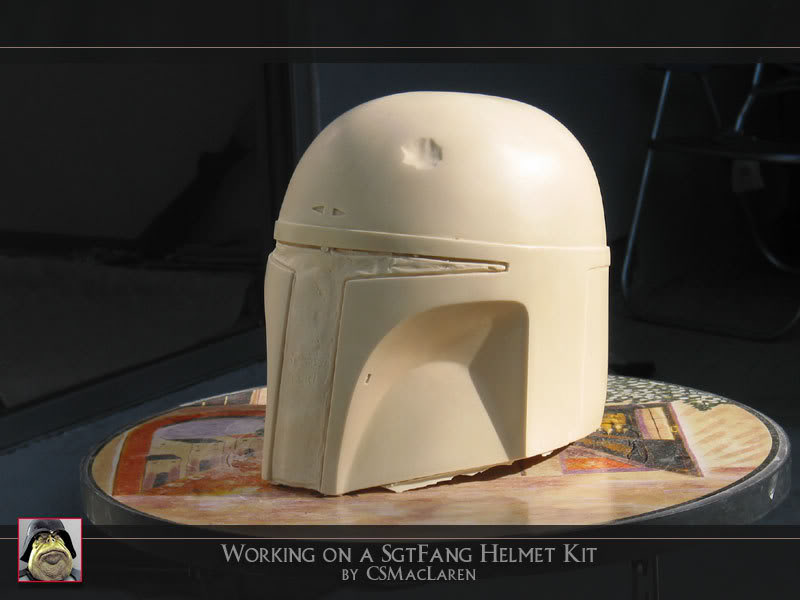 I've posted more photos and am doing a more comprehensive write-up on my work on this helmet at:
http://www.aokforums.com/thepropden/thepropden-about591.html
I'm a notorious over-writer and some people can't handle the length of my threads, but I
wil
post brief updates here too!
Last edited by a moderator: