I have been wanting to get this piece done for quite some time! I had cut the pieces a long time ago and tried several times to get it put together...failing miserably each time.
I finally hit upon something that worked well for me. I glued center detail to the main piece at the top and then glued some spacers in under it to get the thickness that I wanted. Then I used caulking to make a barrier around the edges and then filled the middle up a little at a time with Elmer's Ultimate Glue (same thing as Gorilla Glue).
After all that I trimmed away the excess and bondo'd and puttied the edges around the detail piece. Cut the dent in with a knife and then filled it in with Bondo and smoothed it out.
I will add the 2 little vertical greeblies later...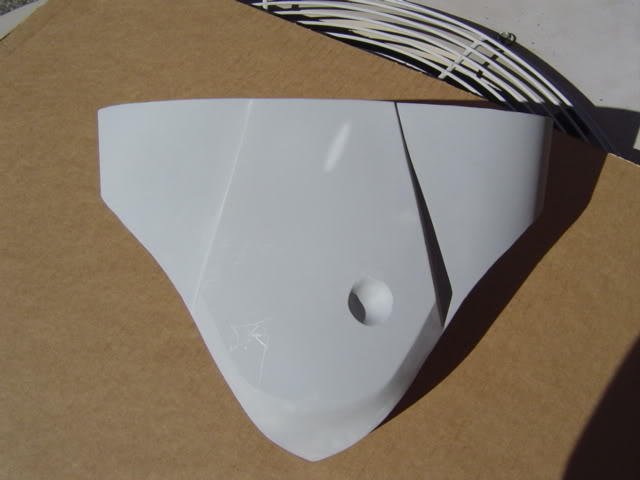 Thanks for checking it out and comments are welcome and appreciated!
Also Thanks go out once again to WoF!!!