Hello all I been following the work here on TDH for a time now, I have like most people been a fan of the Fett since I was a boy and will begin my own journey of Mando madness and build a costume, one I can wear and have as a display piece. I been making things for over ten years mainly RC models 1/6th scale 1/12 etc road/air and water anything really, I have never bought a kit in my life and always made things from scratch or out of ''reclaimed'' parts.
So I have started as most do with the bucket, found the WOF templates through Google searching I never knew card board could turn into a helmet! so thank you very much Mr WOF; I have never really made prop pieces before or things that don't move so I am a new hand to this but truly love every second of it. I am sure these builds can be truly amazing if you have the equipment to make them (casts, molds, vacu forming etc, well I don't have anything like that I have hobby craft card board and what in my garage
.
So here is what I have so far I know this thing will not get 501st approval but this one is for me
I will let the pictures do the talking.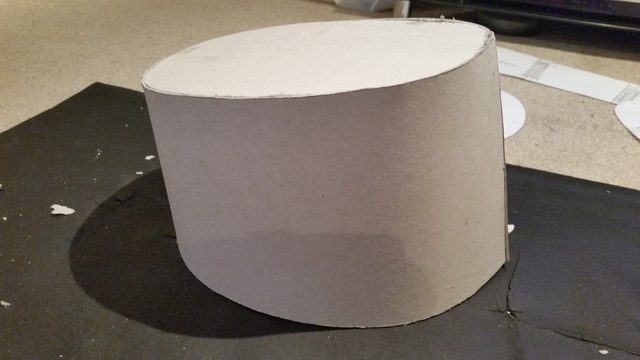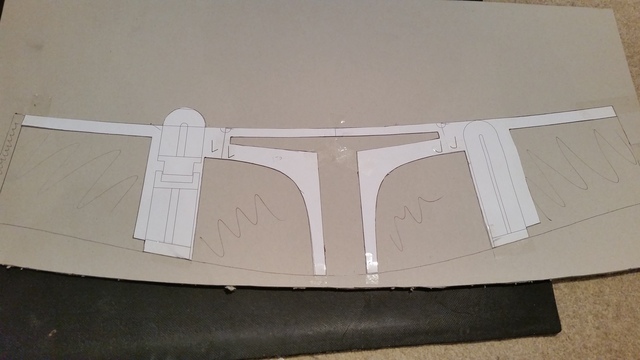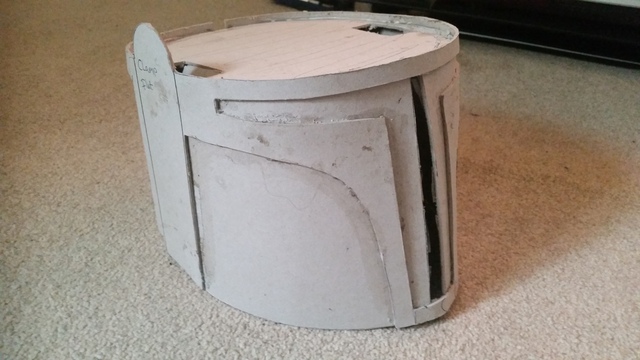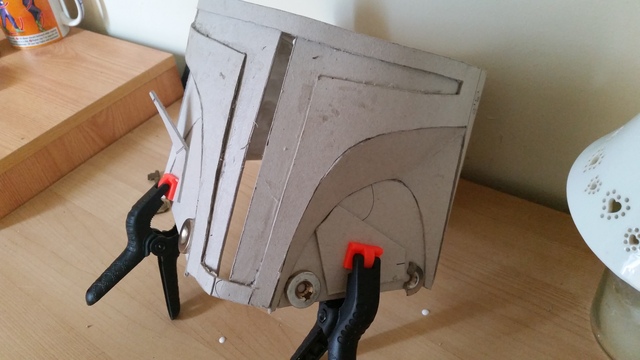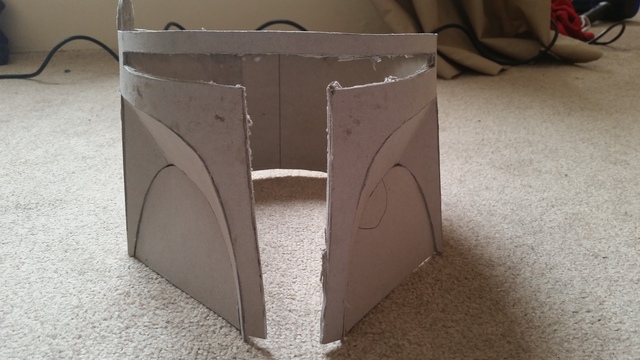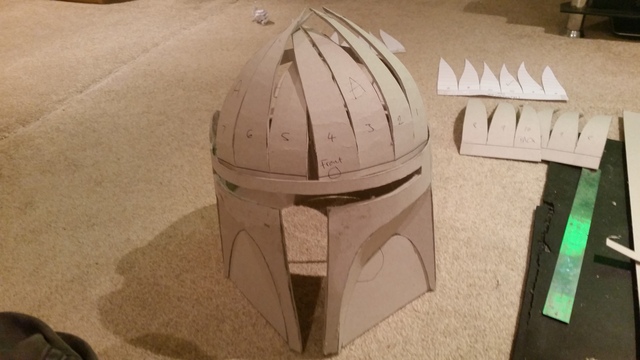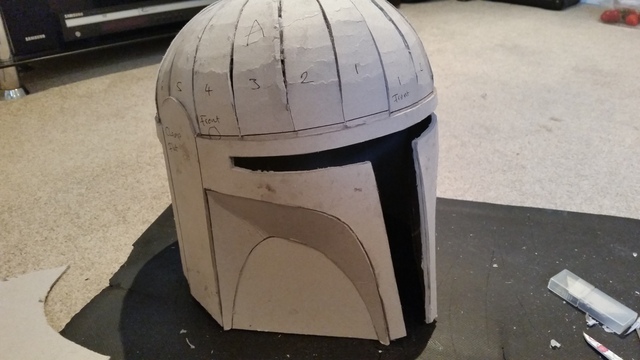 The filler I use incidentally is multi purpose filler (don't seem to shrink used it many times before) it's mixed with watered down PVA make the mix smooth, consistent and dries rock solid.....bit of a pain to sand however
Ok I will say yes, the dent is huge! it's really really dented :rolleyes but I will either live with it, fill it.....or make another helmet anyway, I am thinking the latter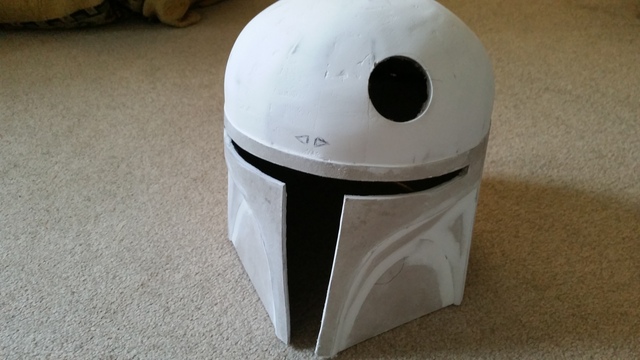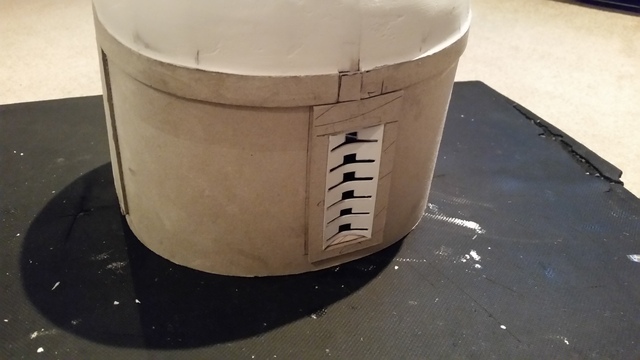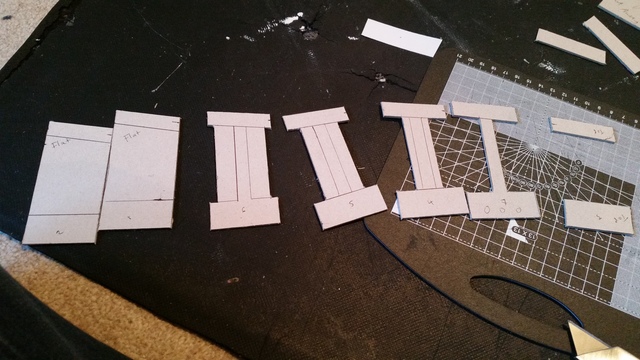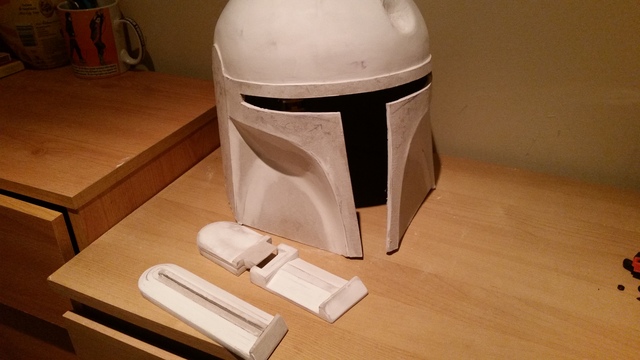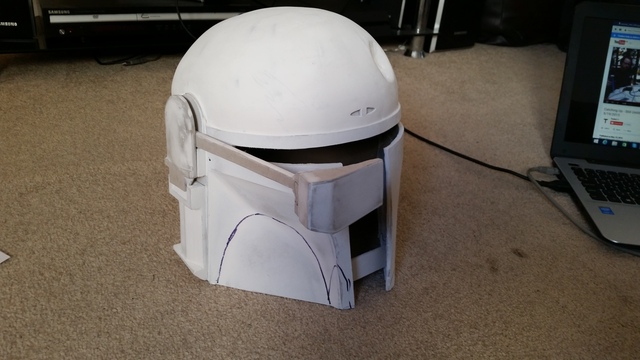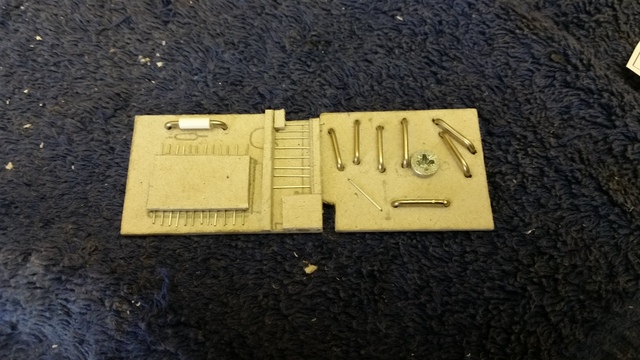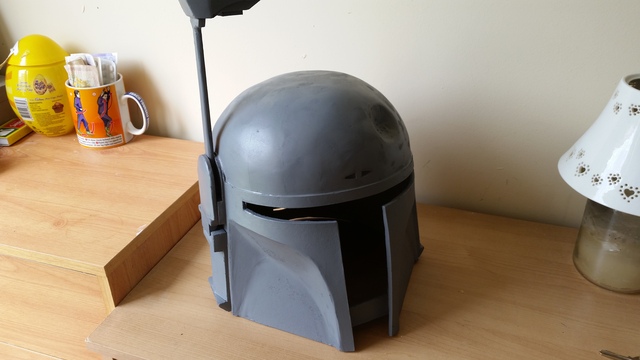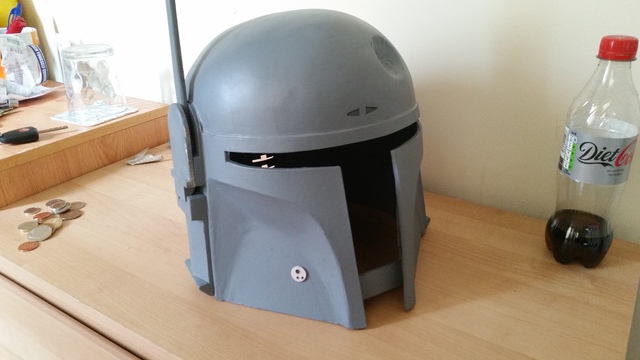 Now the paint is air brushed, layered one coat at a time and took along time, a very long time!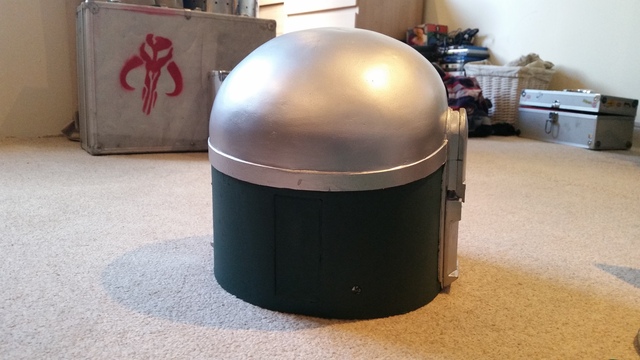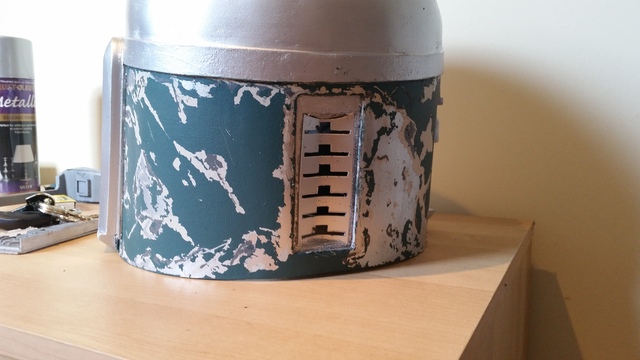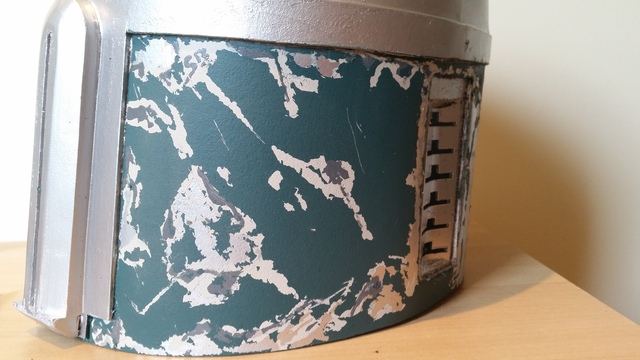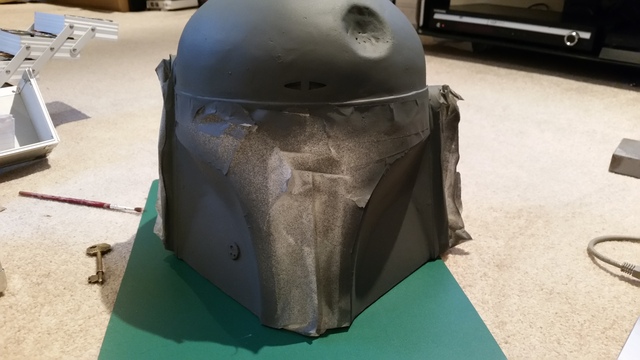 and there we have it.....yes I know the dent is big stop looking at it
apart from that not to bad for my first helmet build, I have scaled this helmet up a tad bigger than the templates, the reason being is I want to get a cooling fan I there and and servo for the RF stalk with power supply etc and I got to wear it at a con or something I don't want to sweat my skin off.
The next part of the build is the EE Carbine blaster
Again all built with reclaimed parts and things laying about, I do like to build to scale as it has to look at least 90% accurate so this is the result so far.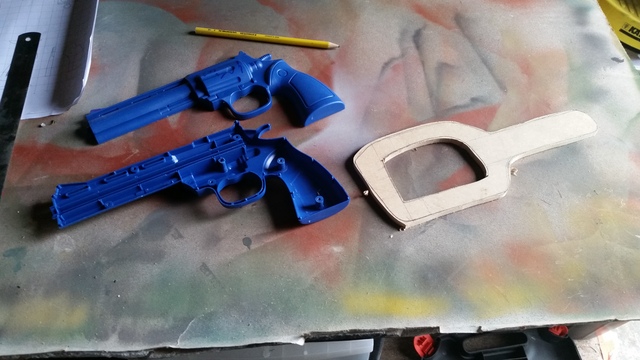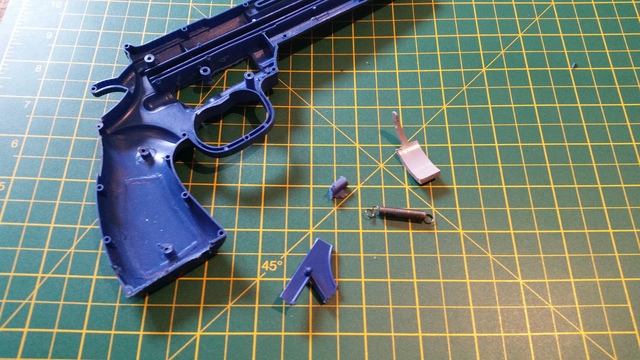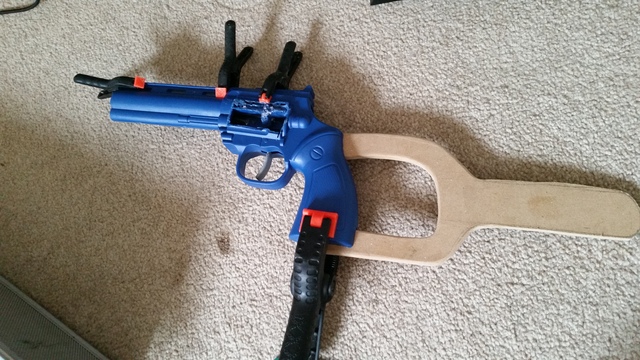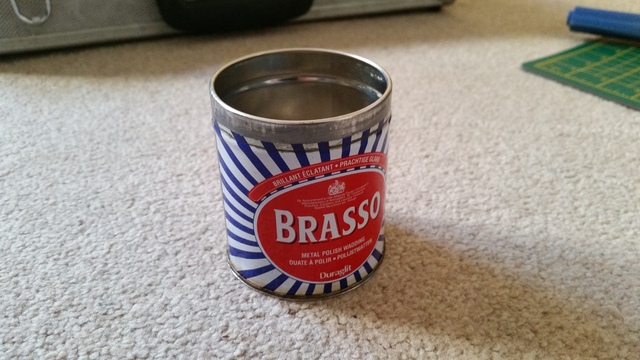 These were the best thing I could find for the heat sink part, from what I can gather from all the plans I have there should be 12 fins.......well..... I have more but its close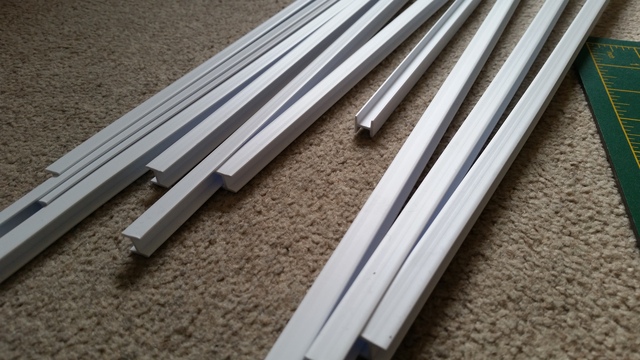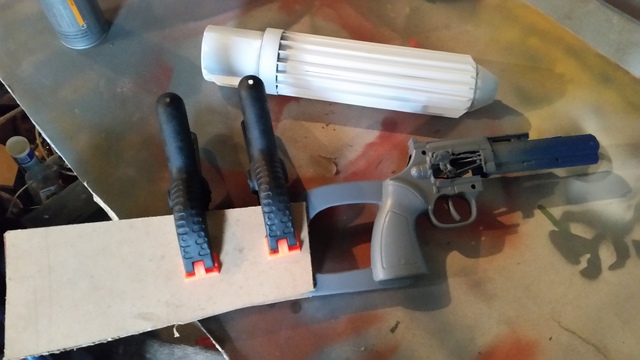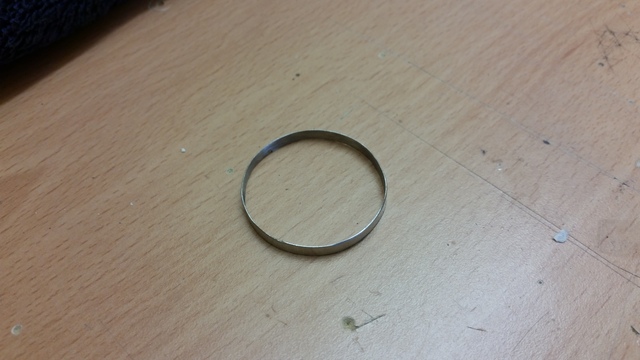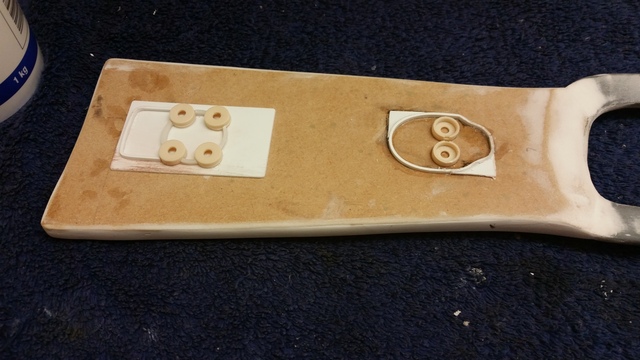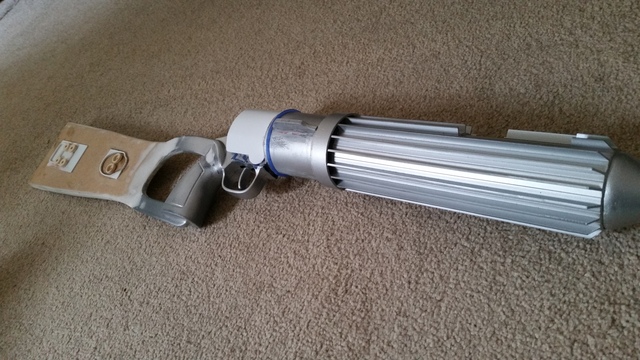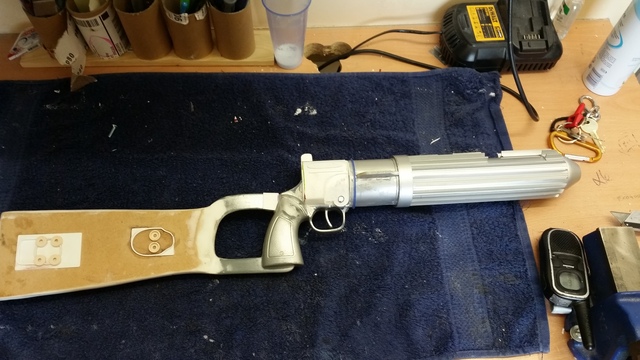 No its all primed I can rub back the rough parts, add in all the fine details and tweek it....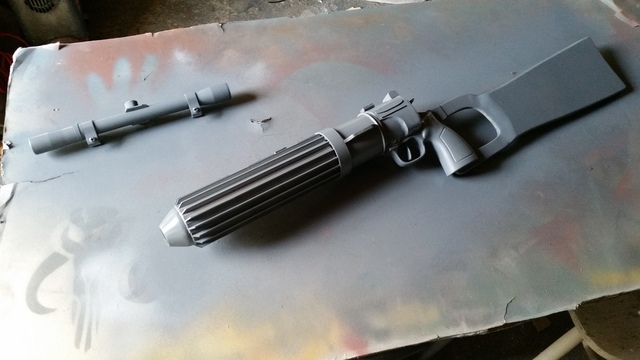 That is all so far......making this will take a long time....a very long time but I will keep chipping away at it... I will need some help on the gauntlets soon as they will be next, I am not sure about a few things on the templates but I will cover that when I get to it.