It's been almost 14 years since I discovered TDH and became a member here. As a child of the 70s and 80s, I grew up with Star Wars and always wanted to build a life-size replica. Boba Fett was where it all started. My first attempt was horribly inaccurate, but went something like this............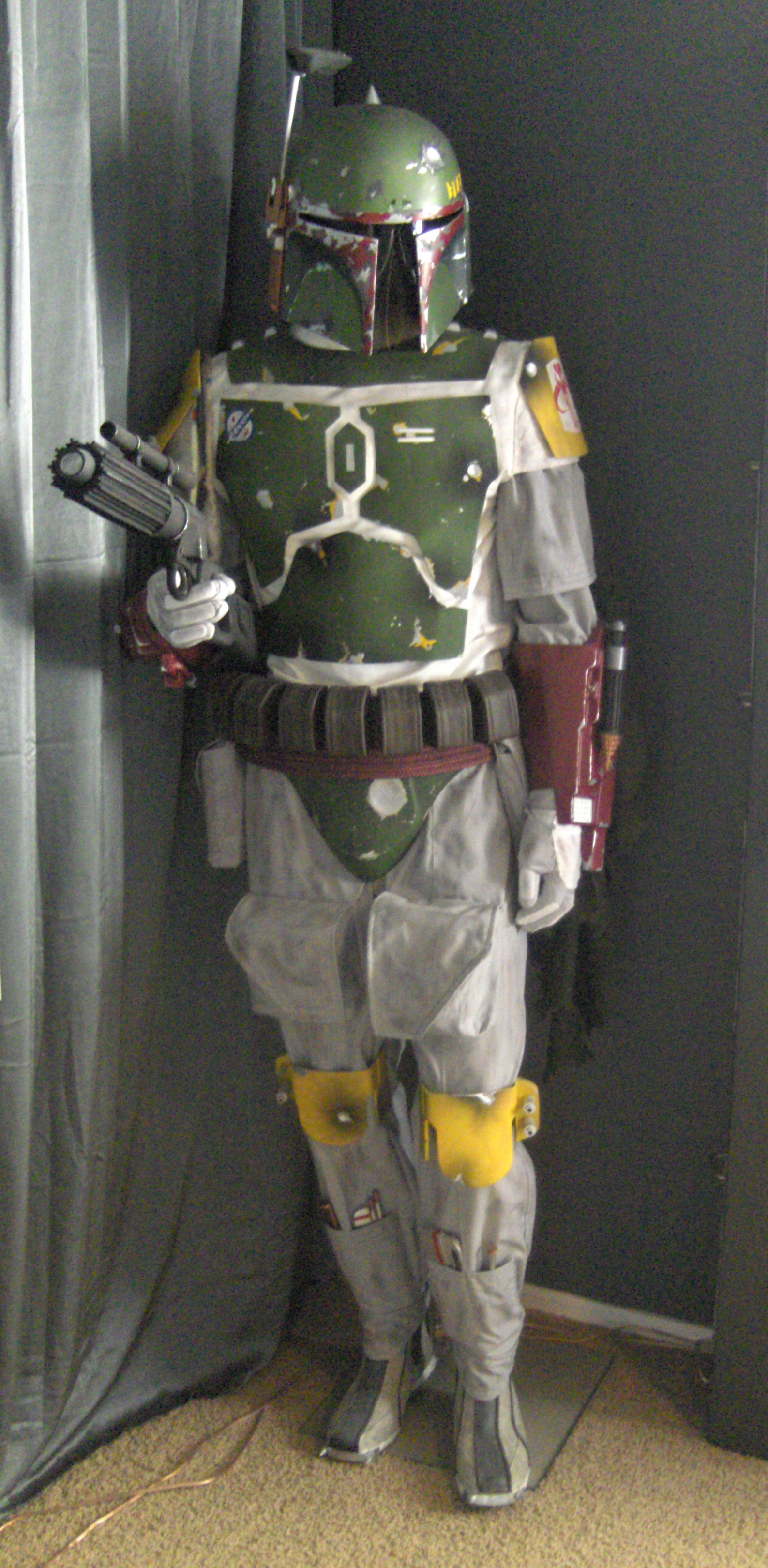 I scratch built many pieces on that first attempt (boots, flight suit, armor, girth belt, ammo pouches, gloves, etc) and painted everything myself. Again, it was my first attempt at ever trying something like this, so I was happy with it.
I sold that one a while back and the time was right to try again. I've learned a lot over the last 14 years and have since built 15 life-size figures, so I thought I could do a little better. While my first attempt was "horribly inaccurate", I would classify this one as just "inaccurate".
This build wasn't worth a step by step log because those are a dime a dozen and this one just isn't up to par with all the fantastic builds on this forum. But I wanted to share none the less. This time around I was able to get some nice pieces from the many incredible members of this forum (DVH jetpack, April Storm 3D printed EE-3, MOW gauntlets / flight suit / girth belt, etc, etc). I painted and weathered everything myself except the helmet interior, those were from
WhiteShadow
. They are perhaps one of the best prop investments I've ever made. He was also kind enough to send me some extra pieces because as you can see, I wanted to add more details to the helmet interior.
I don't really worry about screen accuracy and I'm not looking for 501st approval. I just want something that looks the part and brings back some childhood memories. There are elements from both ROTJ and ESB here and I took a few design liberties myself. This helmet was my second ever helmet paint job and it was also my first attempt at a layered paint scheme. Although I made lots of mistakes, I like how it turned out. There are some surface details that were topical, but the rest is layered. The armor is all layered (the gauntlets are topical). This is about 99% done, I just need to weather the flight suit, vest, shoes, etc. He needs to be dirtied up. I added two videos, one is the chest display that I wired to a switch on the left gauntlet (I ran the wires through a hole I made in the flight suit and down his sleeve) and the other is a switch on the jet pack for the beacon. I also have working LEDs with a mercury switch in the rangefinder. Anyway, here's how it turned out....................