Apologies if this isn't the right spot for this, but thought I'd share my builds with this awesome community!
I took some photos today of my life size Fetts for another forum and thought I'd finally share over here. I started to build my first Fett (a ROTJ) in September of 2020 and I just finished up my fourth (or fifth if you count the 3D printed action figure) a couple days ago. I am still waiting on the jetpack from the awesome 7CsProps to finish off the Supertrooper and Mando Season 2 Fetts. I can't thank everyone who made this possible but there are so many people on these forums that provided guidance through build threads, stencils, sale items, etc. This community is incredible and I'm super happy to be a part of it. I don't troop in my stuff as it's just for my Star Wars basement but I do think it's 501st worthy as I really tried to follow all the CRLs available on the 501st and the BHG. The mannequins I used are pretty pricey but they have a half inch hole in one of the foots that I was able to use to make them free standing on the platforms I built. Enjoy the photos and at some point I'll respond with some of the places I sourced all the stuff.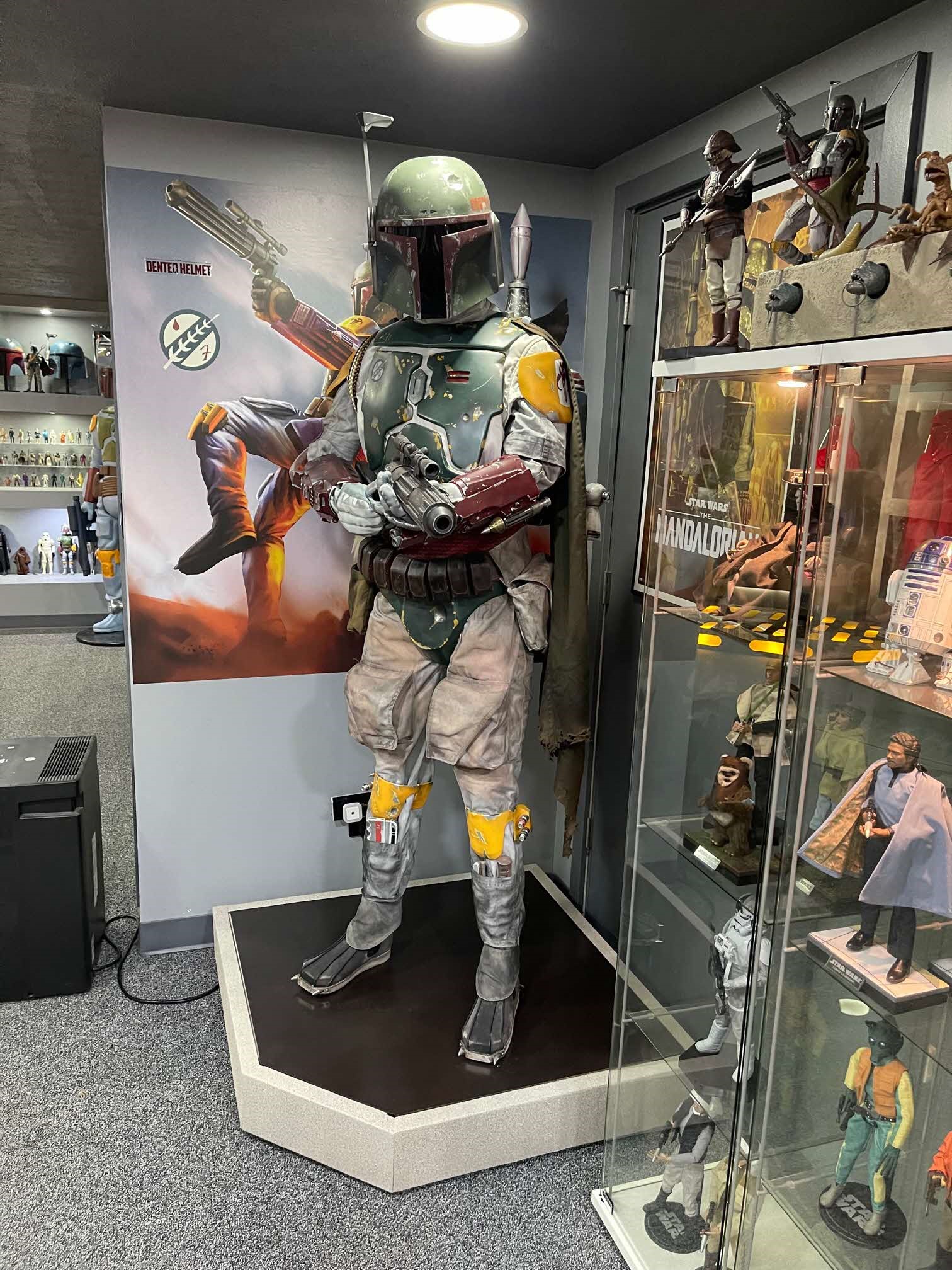 and here's a view of my basement from my work from home desk. My wife didn't think I had room for a 2nd Fett when I told her I was going to build the ESB. Imagine her surprise now!