After lurking around here for ages I finally decided to give the ESB Boba Fett helmet a shot. I've done a few sets of stormtrooper armor in the past, but lets face it, there's not much of a painting challenge there. I got a Marrow_Sun 2 helmet a few months ago, and finally got around to getting it started...
I cut out little eye holes to see how big it would look on me...
Then I painted it "Nickle Shimmer".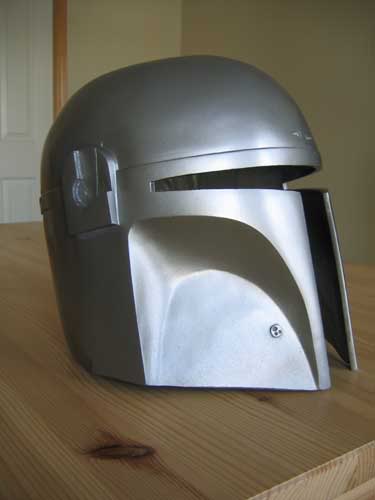 Next was the liquid masking.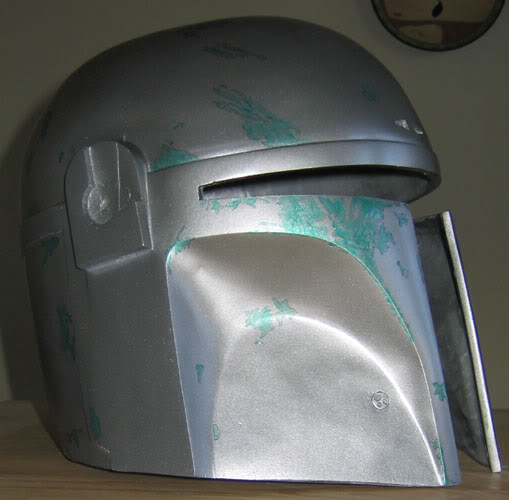 I painted the dome and cheeks.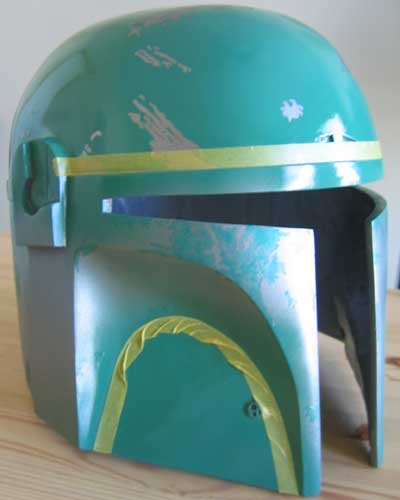 Next...
Had a little fubar with the keyholes. The two paints didn't like each other.
A black wash to dull down the colors, and there you have it.
It was a lot of fun doing this, I'd like to thank everyone here for all the help. Now that I'm done I want to do another one. I'm thinking about a M_S 3...