Hey guys,
I was commissioned to relocate the dent on another Master Replicas helmet.
It's a shame that the paint is not even close to where the physical dent is.
I painted out the old dent, and repainted it where it needs to be. i also added some scratches and weathering around the whole thing to closer resemble the helmet seen at CIV.
I also painted out the 15th Killstripe so that it only has 14 now.
I made an animated GIF to show the after, sorry no pics of before.
oINMH3.gif (750x1000)
and here's a pic or two of the helmet when it isn't spinning to show the dent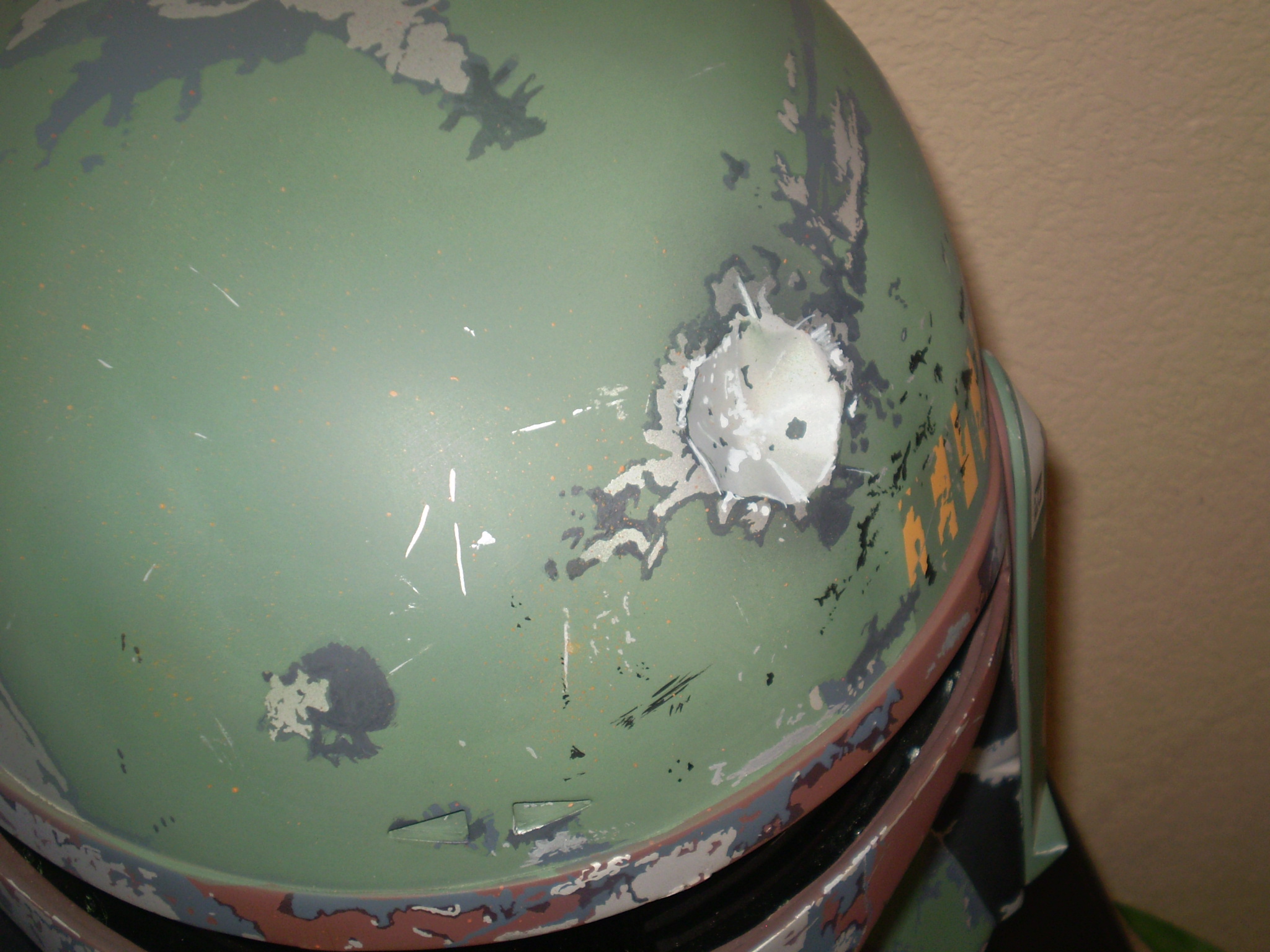 and here's the removed Killstripe area;