Wanted to put this up as my first post. I purchased a 3D printer last year for Father's Day (So nice of me right?) to get a hobby while locked down and it dawned on me I can print my favorite SW things! What an amazing resource. I have been a Boba Fett fan since I was a little kid and the Mandalorian had my attention from the day the series was announced. It was once thought it might be about Boba Fett. Anyway, while finding all of the soft parts all over the world it seems like I was well into making a full Beskar version of the season one armor. I had help from a few makers for the chest, thigh plates and hip armor. I still have not completed the right shin armor because of issues with my printer and I do not have back armor but at some point I will complete these parts.
On with the build
I will revise this at the end with credits. Sorry I'm posting this all in my phone atm.
Needed some motivation so a test print was in order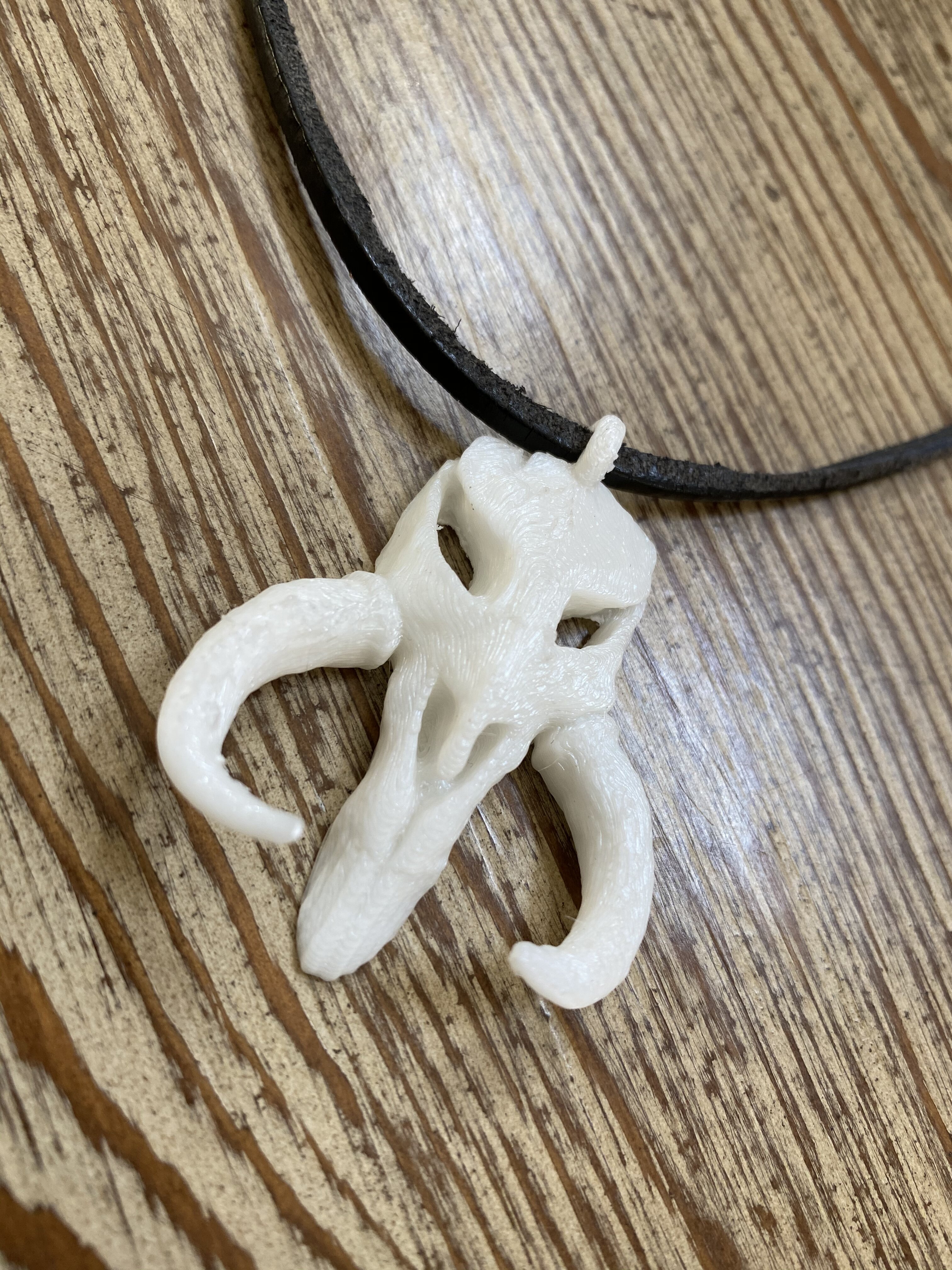 Pauldrons
Gauntlets. I really did not know much about scale and these all ended up being fairly large. The slicing software was easy to learn but I still really had no idea what I was doing.
I started working on the blaster once I realized that the chest pieces wouldn't fit on y print bed and I was eager to start learning how to paint and detail.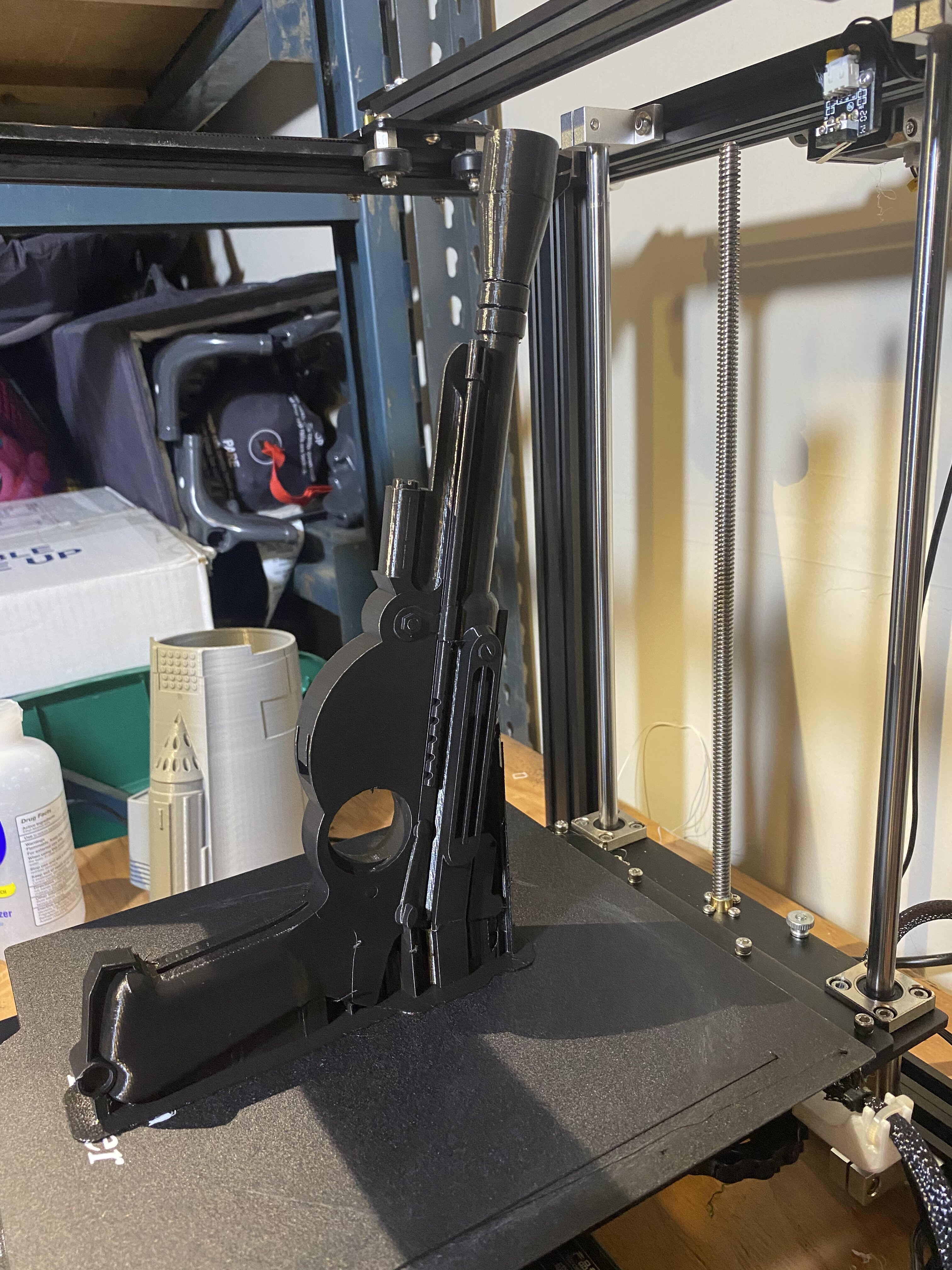 Next the helmet. That definitely wasn't fitting in on piece.
11 pieces later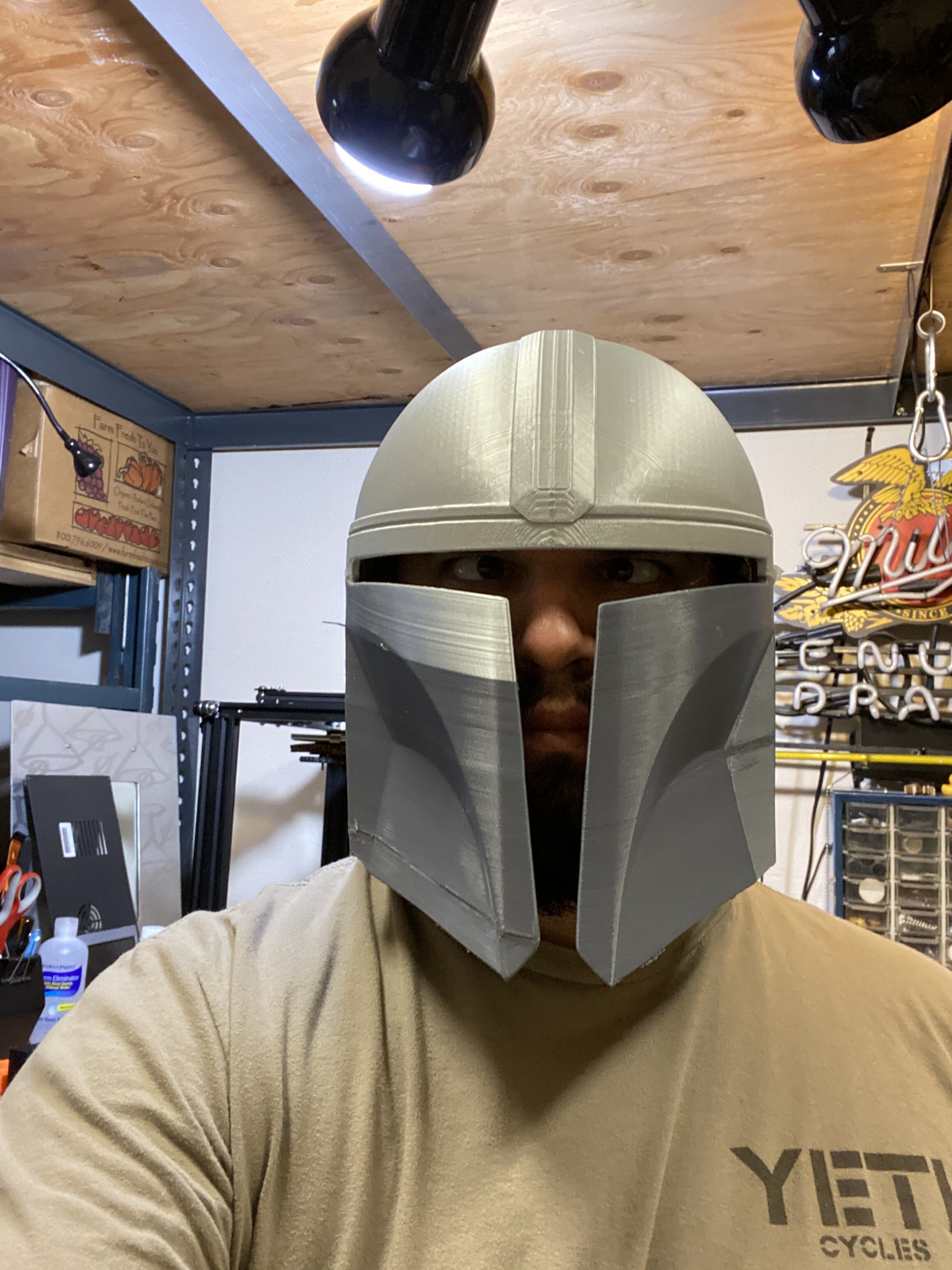 My airbrush and paint arrived and I watched hours and hours of YouTube and read dozens of rpf posts about painting. Alumuster, graphite, spazstix. It came down to what was most cost effective knowing that for my first time I just wanted to see what I was capable of. I went with spazstix mirror chrome.
After a few more hours it was clear I had a heavy hand (rather finger)on the airbrush so I had to change my technique. By then my chest and thigh parts arrived.
I thought I ordered a big enough piece but in the end did realize it was too small but it still looked great.
At this point I finished gluing and sanding and filling the helmet and it was time to get some sort of coating on it to thicken it up.
I received some XTC3d and started testing it on parts to smooth them. It really worked well so I used it on pretty much everything, including the helmet. This fills the print lines or anything you might miss after sanding very well and I probably could have gone thicker on everything.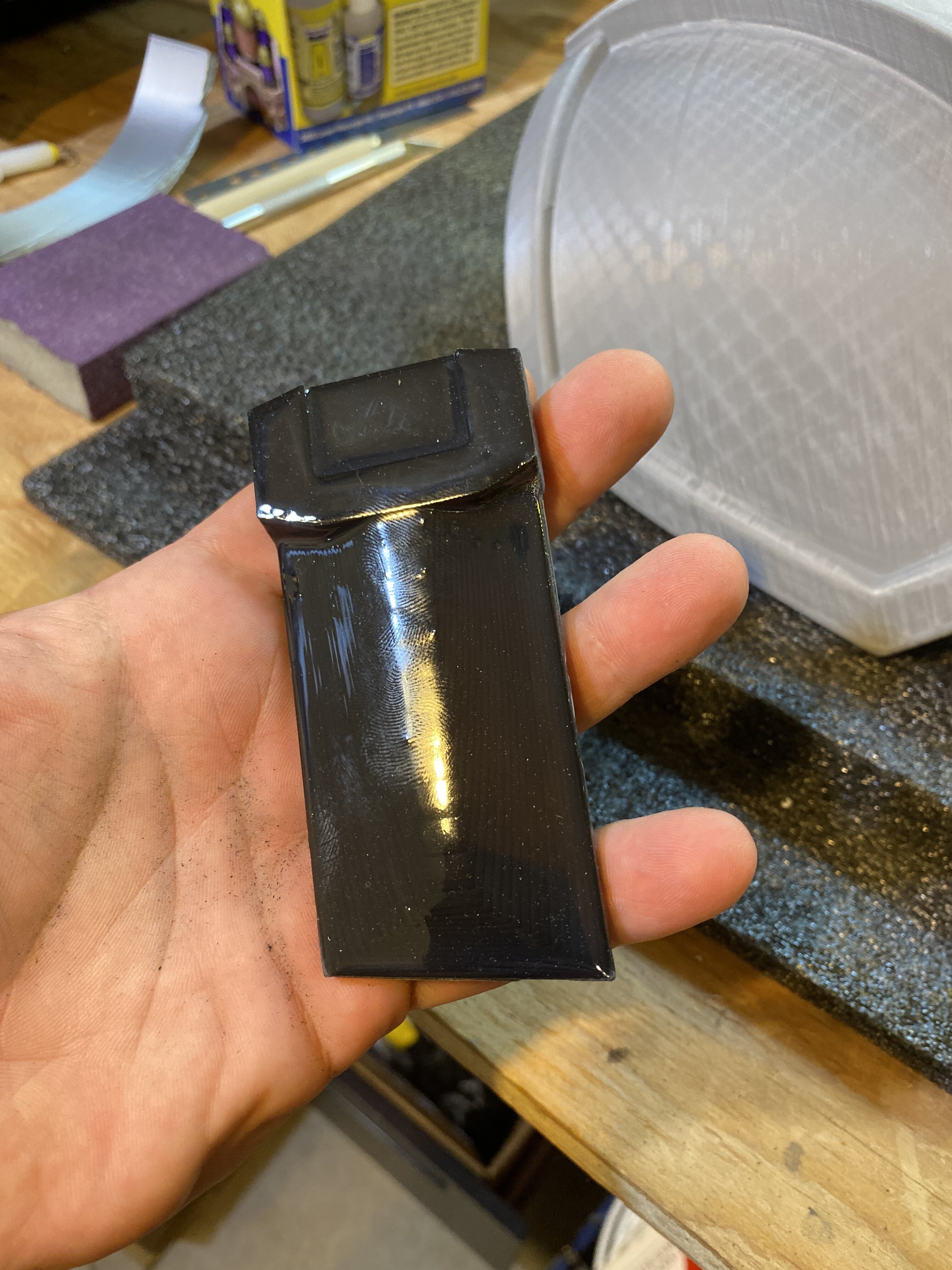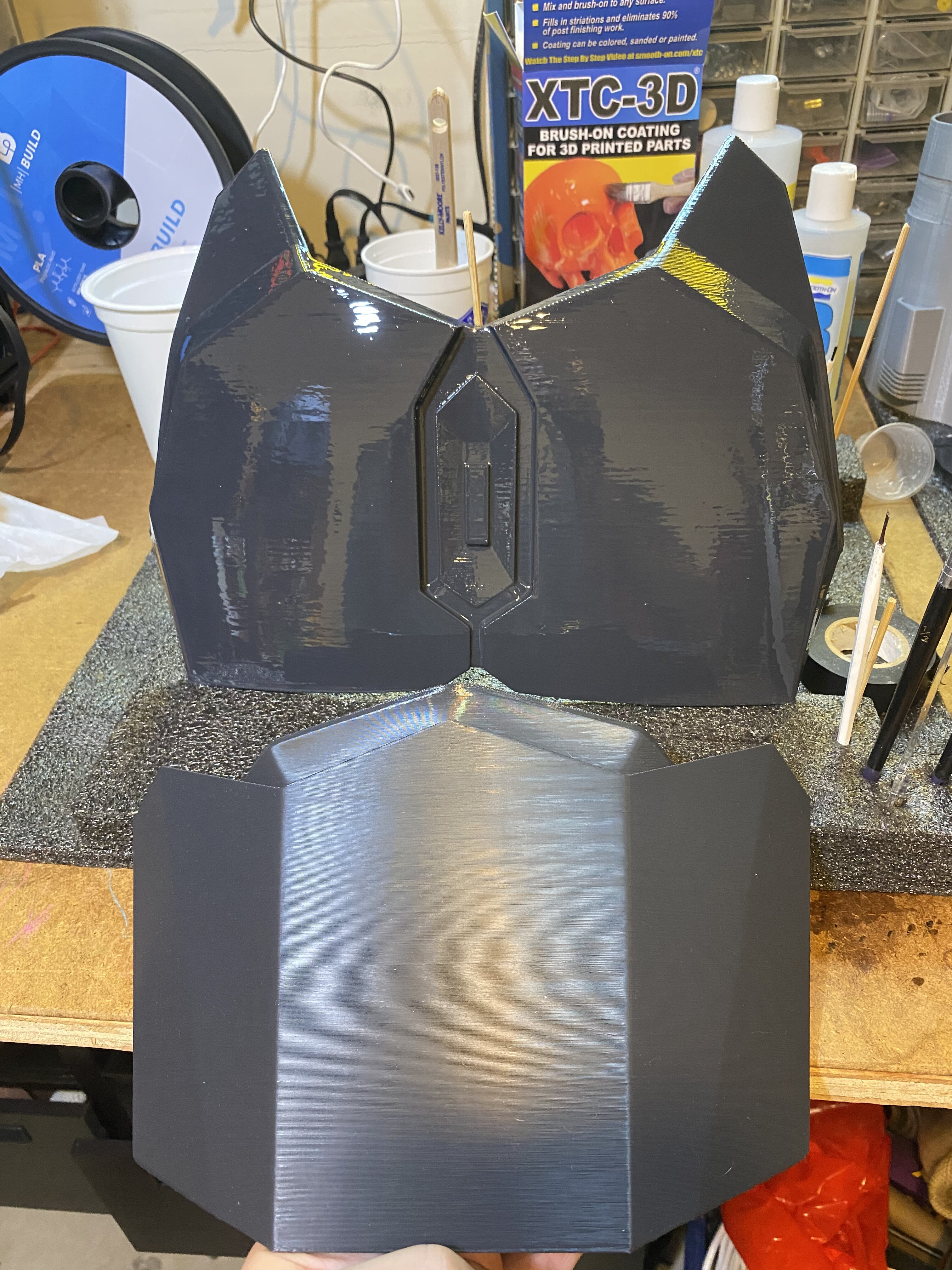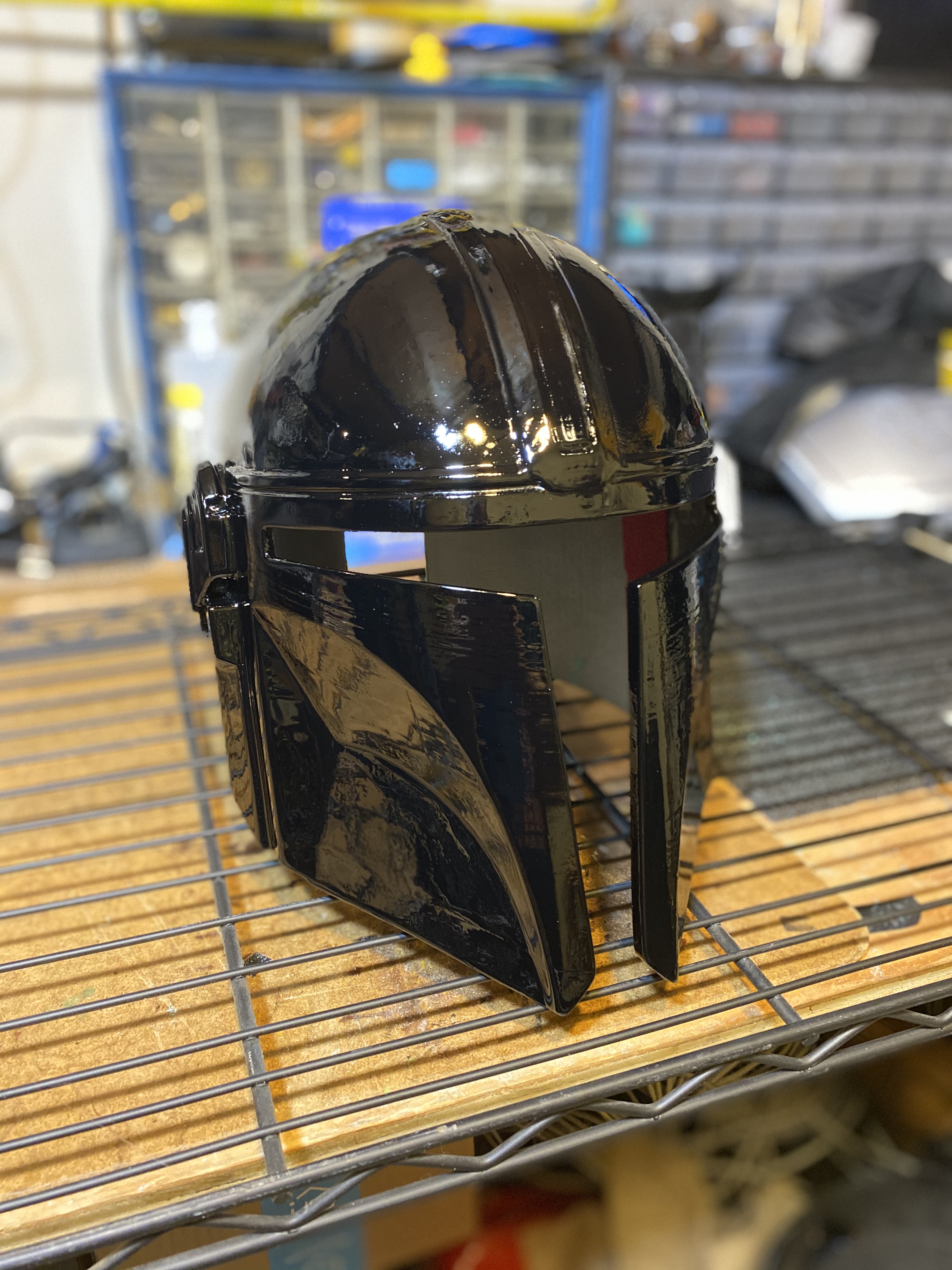 Hand plates printed and painted. My daughter at this point really wanted to paint something so I let her have at it.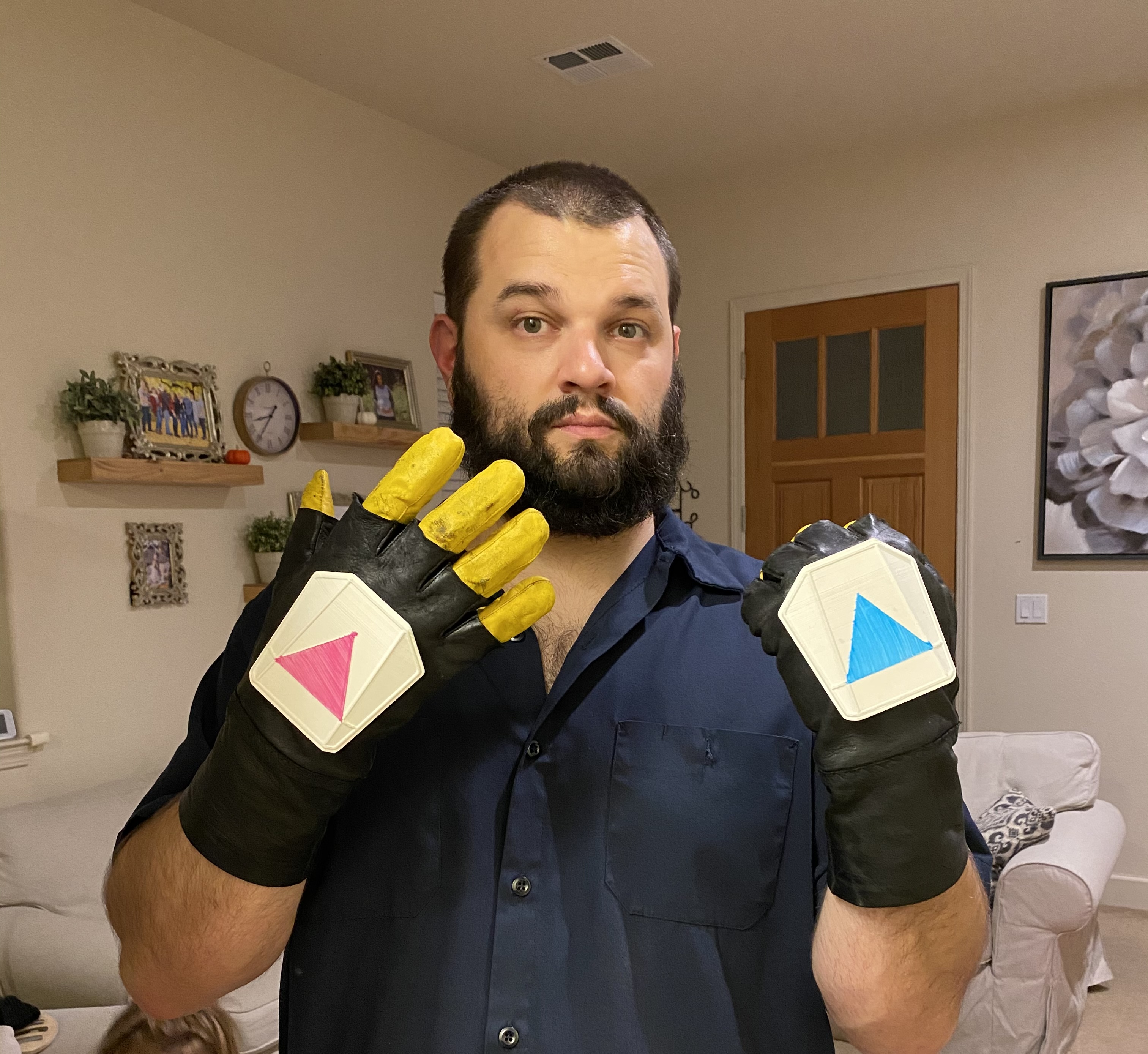 Helmet paint time. After several coats and redoing the primer completely I started to get a feel and was confident in the finish.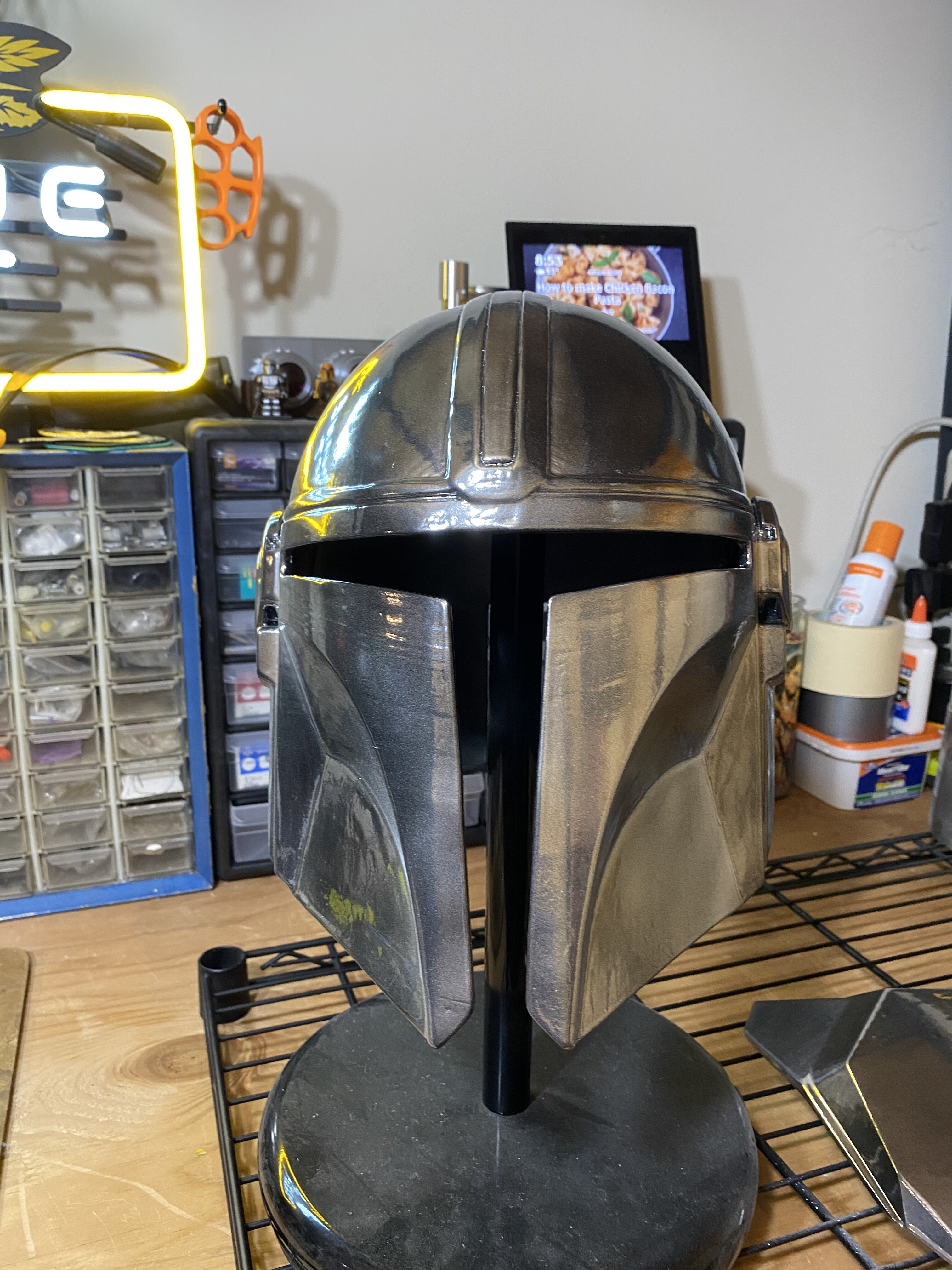 I was on a roll so I went for the chest piece. My $30 airbrush pump burned out so I had to stop for a few days until my compressor came in.
New compressor helped my finish the rest. I also had to match up all of the colors of the rest of the armor and after that it was on to fitting it to the soft parts as well as the T visor.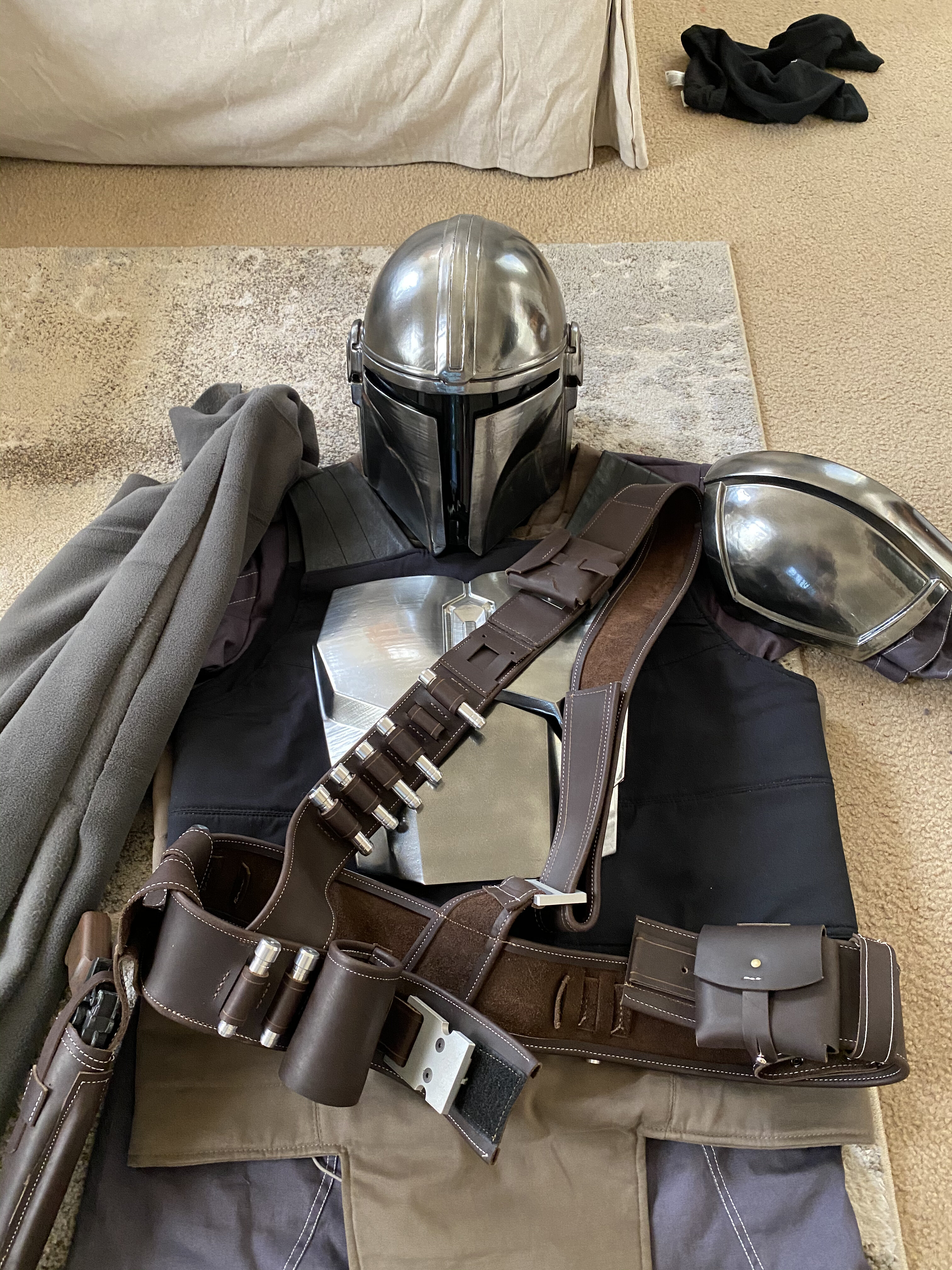 So this shin piece was the bane of my whole build. I tried printing it several times and something kept failing as the height got to a certain point. For the sake of time and wanting to put this on before the season two premier I printed another piece as far and high as I could and got to painting it. It was one of two pieces that would be the brown, rust color and I wanted to test out my hand at that. Plus I spent like 30 bucks on Montana Gold paint cans getting them shipped from BFE.
I got everything done the night of the season two premier and the next day we got dressed up for Halloween and did a nice socially distanced get together in our common area across the street.
This was a massive learning experience for me and I have a lot of people to thank. I will get this updated with the makers of the soft parts and armor pieces I had to get sent to me. Thank you for checking this out and I am really looking forward to getting to know more of you here and learning even more. Take care.
Last edited: