hello! i am currently in the process of making my own suit of mandalorian armor for Motor City Comic Con 2015 and wanted to share my progress so far with you guys!
(P.S this is my first time even attempting something like this, so please try to go easy on me!
)
so far i've got my helmet all finished, the base helmet is a rubie's jango fett 2-piece bondo'd together at the seems, the weathering was achieved using toothpaste in random spots on the silver basecoat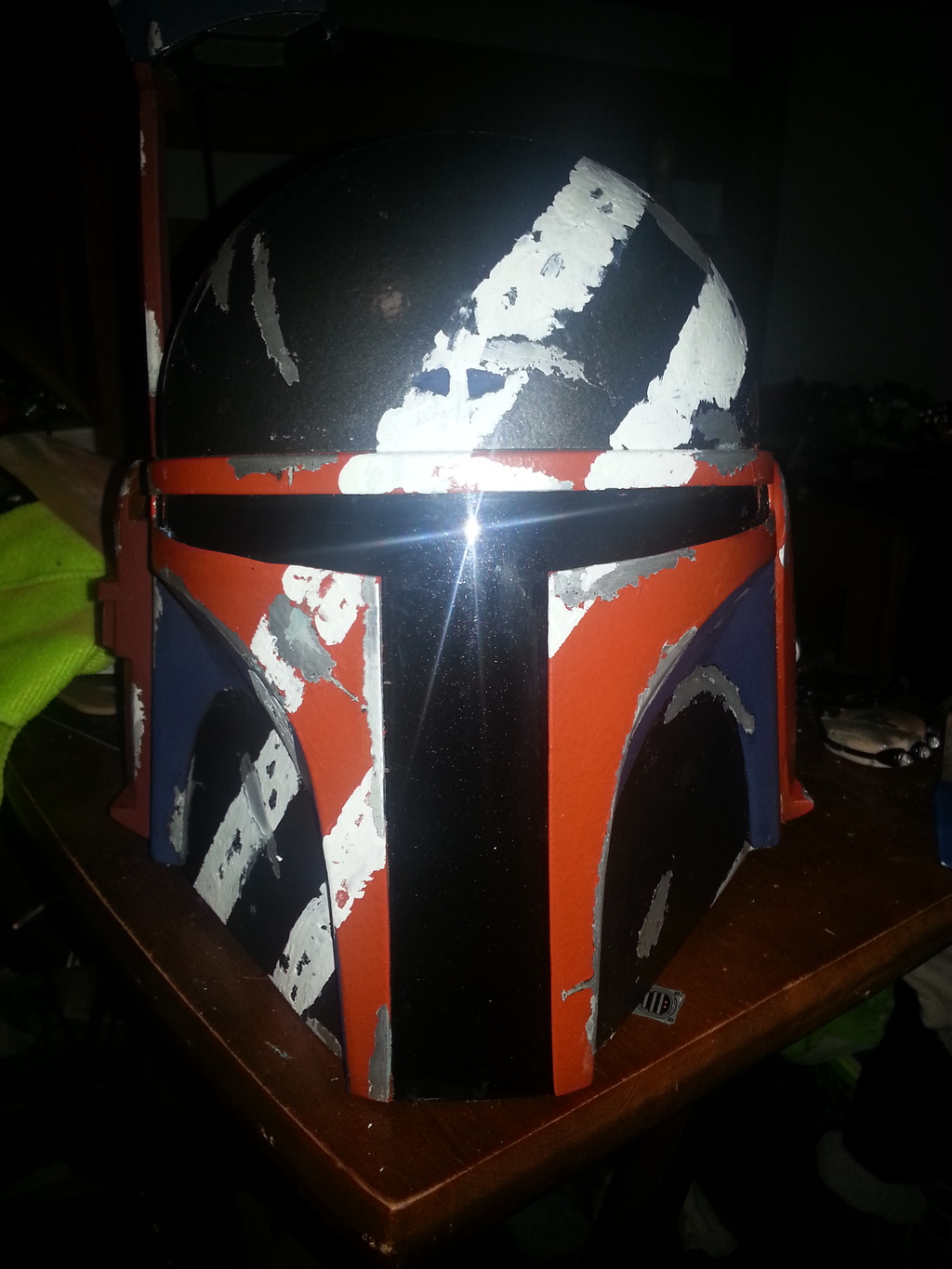 i added the symbol boba fett bears on his right breastplate to the right earcap/rangefinder housing
also added a mandalorian symbol to the left earcap and a random arrow pattern/accent to the left of the dome, both the symbols and arrow pattern are water applied tattoos then gently scraped at with my finger nail to add that weathered look
back view, might cut the vent slats out but i'm not sure
top view of the dome
the look and feel of the armor i will be making will be something of a transitional look between old republic MMO mandalorian, and modern era merc something like Sabine wren where i won't have as much armor, but just enough
armor pics to follow soon as i work on it!