Jetpack buckle tutorial (how to remove the "U.S. Divers logo")
This Tutorial shows how I removed the "U.S. Divers logo" and made the line visible on the edge of the buckle.
First take your sweet U.S. Divers buckle
take some "metal tape" (I got this at work, I think it's for ducting)
and cut to fit
apply the tape & smooth it out
then cut off the excesson the curved part with an X-acto knife.
It's really that simple
here's the new "line"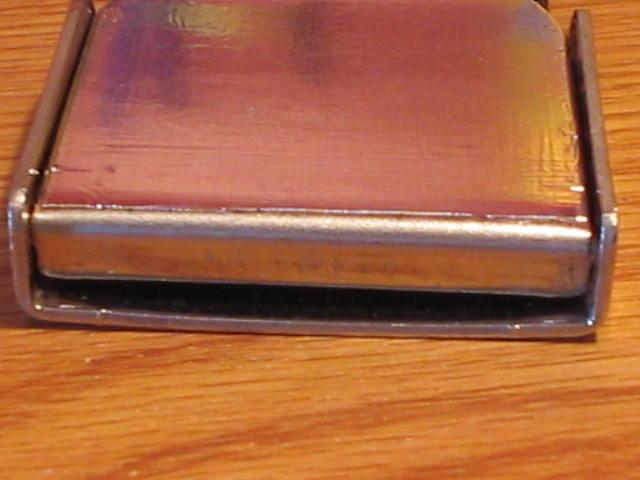 Last edited by a moderator: