JD Jango Bucket completed...
Mostly completed JD Jango bucket
...
Needs new T-visor(dont ask...:angry ) and a little touching up
...
JD...you bucket rocks!
...
unfortunately, so did my hand when shaping the T-Visor
o
...
The pic looks a little wobbly now ive resized it and it has taken away from some of the detail...especially the pinstriping... that is actually very fine and straight as a die... altered pic makes it look rubbish:confused ..LOL!
Thanks for looking and what do you all think?..
Mason...
Ps: now off to turn my Rubie's Jango into the fruit bowl it was intended to be...
Pss..Undistorted photo added underneath...
Psss...extra photos added to show how it looks in darker conditions on display...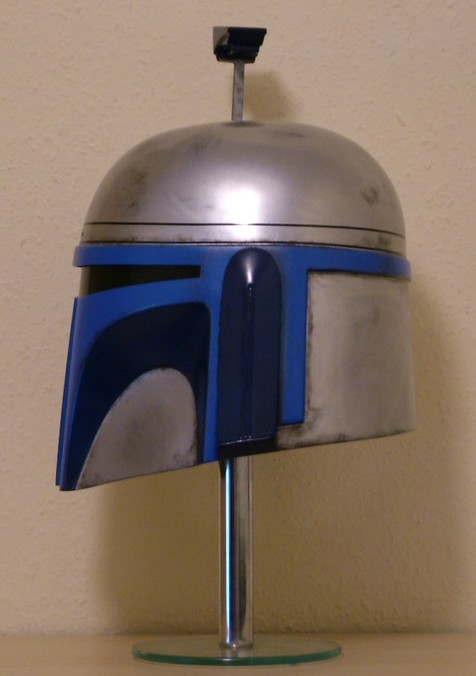 Last edited by a moderator: