I figured that it was about time that I started one of these threads for my own progress, so here goes...
On Friday, stellardude and Vaderfanforever1922 came over to my place for a prop session. We chatted alot, but some how still got some work done.
At the end of the day, stellardude asked me to suit up in my "in progress" suit so he could snap a few pictures. Here's a couple of the pictures he took.
I know that in this first picture my holsters and girthbelt are too high, I didn't pay all that much attention when I threw on my gear.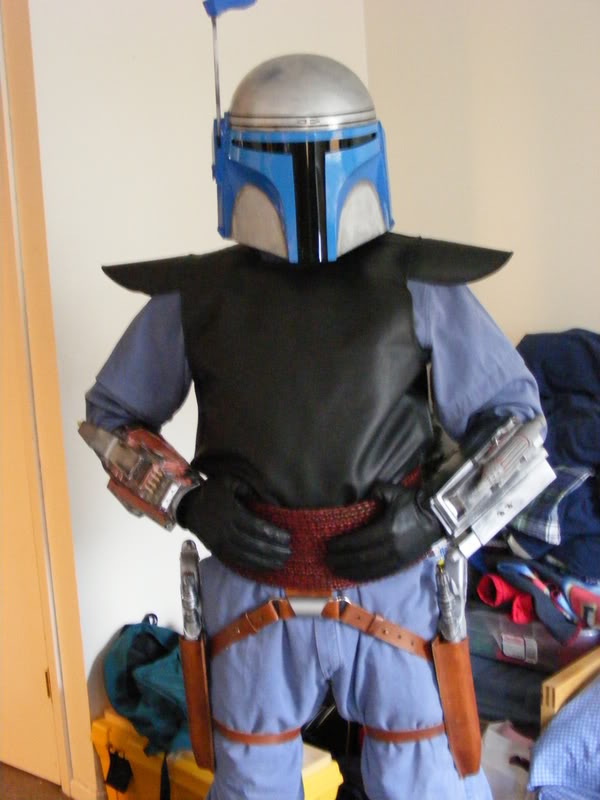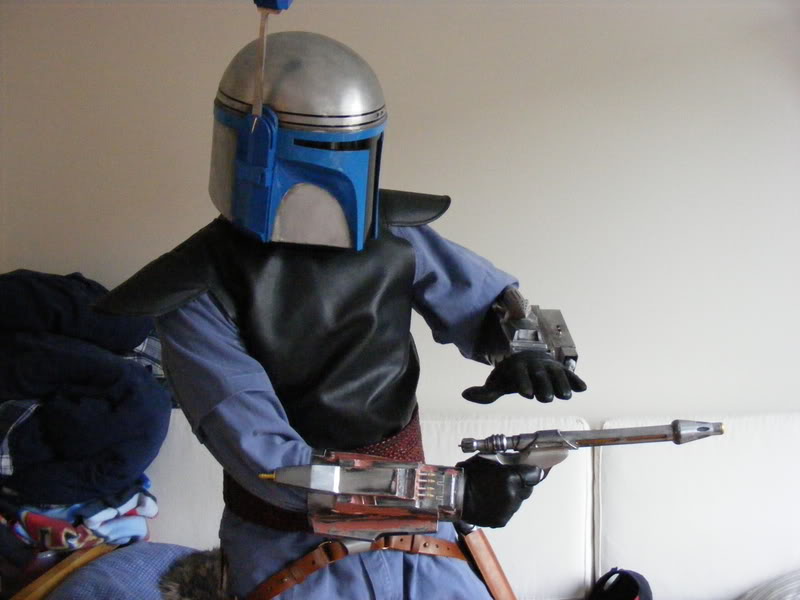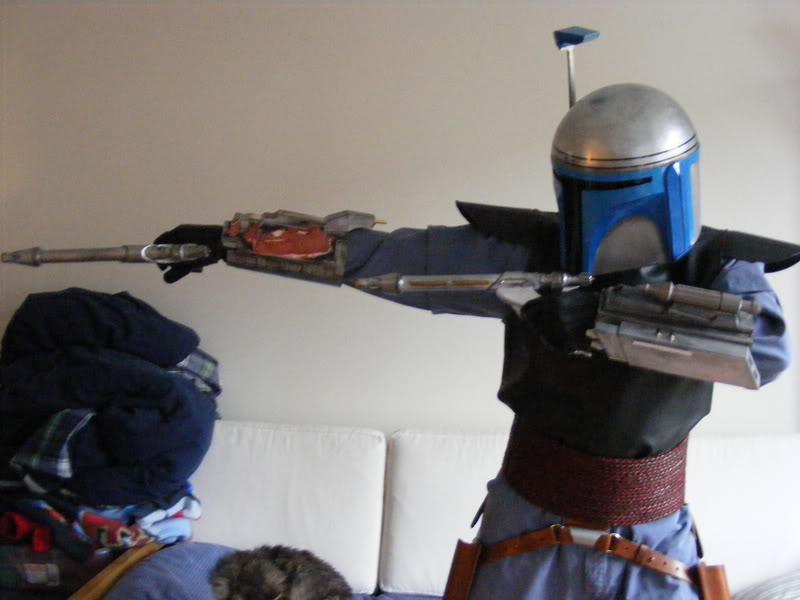 Since those pictures were taken, I finished off my gauntlets ( save for re applying the paint ), so here's a pic of them.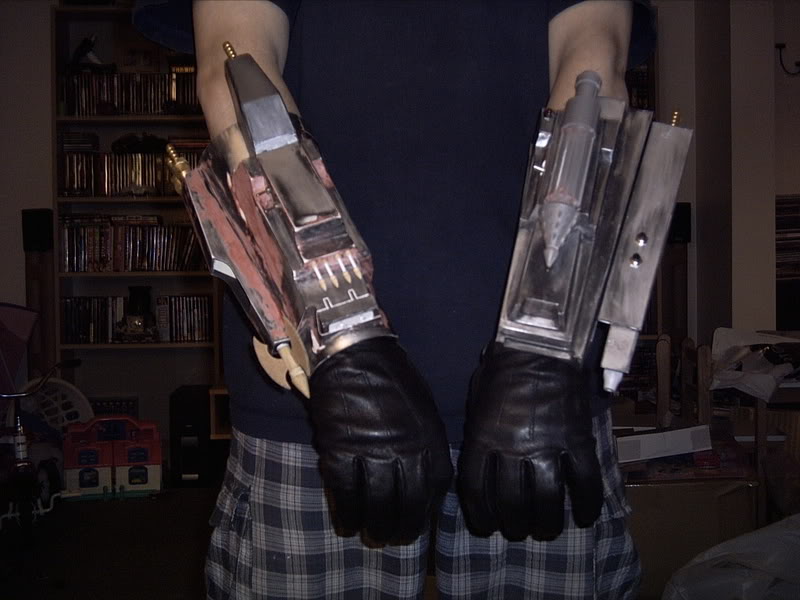 Lots still to do so, I'm off to work some more on my jet pack. Additional progress pictures will be added as I go, seeing as my finish deadline is the 26th of April.