Okay, guys. I need to know what to do about my flight suit. I've washed it on warm, and bleached it using only half the recommended amount of bleach, with no change. Here are some photos showing it in different light.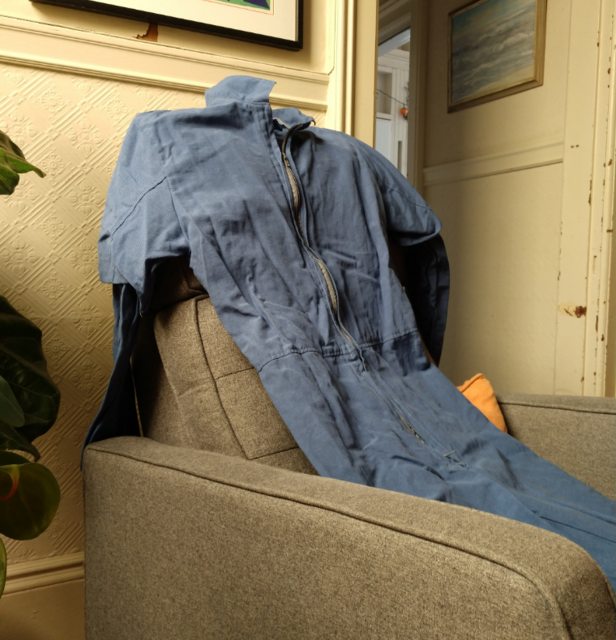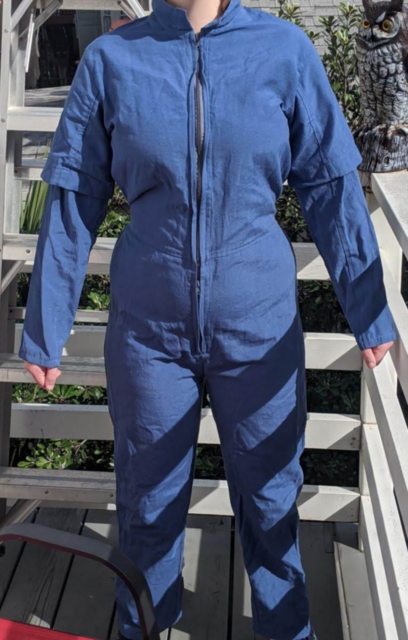 I've gotten feedback from several different sources.
Kdogg211187 and Bobamaker say it's not too dark for 501st; problem is, I'm trying to get into the Brigades in the Mandalorian Mercs, and they, apparently, make up their own rules.
A friend in the Mercs who's also doing a Jango said mine looks like it just needs a little purple. His Arkady flight suit looked too light to him so he washed it 6 times, let it sit in hot salt water for 2 days, then washed it again, and it helped bring out the purple color in the flight suit. The effects this method had on his flight suit may not be the same with mine. He also admitted it was more of an experiment.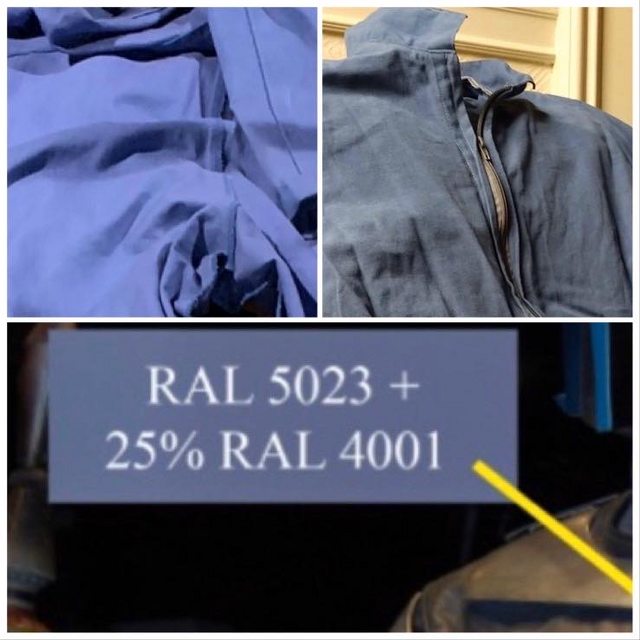 The picture above on the left is his flight suit, the one on the right is mine, and the color on the bottom is evidently the color the flight suits should be.
The Brigade Marshal in the Mercs, Mi'ix, said that to be approvable for Brigades, the suit needs to be lighter, almost a slate blue or 'blurple' in color.
Bobamaker, the one who made the flight suit, makes them to 501st standards, and uses this image as reference:
His advice for lightening the flight suit is to use light gray or off white aerosols to dust the surface.
So, what method should I use? I need to use a tested method, and I'm not going about this lightly because I don't want to do anything that will permanently damage the $300 flight suit. I need options. Thanks, guys.