Love the character, her kit looks fairly simple, I have a looming convention. Let's make the Armorer.
I plan on sewing/crafting the soft parts from scratch. Armor will be 3D printed for time conservation (and because there are so few pieces).
I will be making at least her hammer, if not the small "welding" torch she uses to attach Din's signet.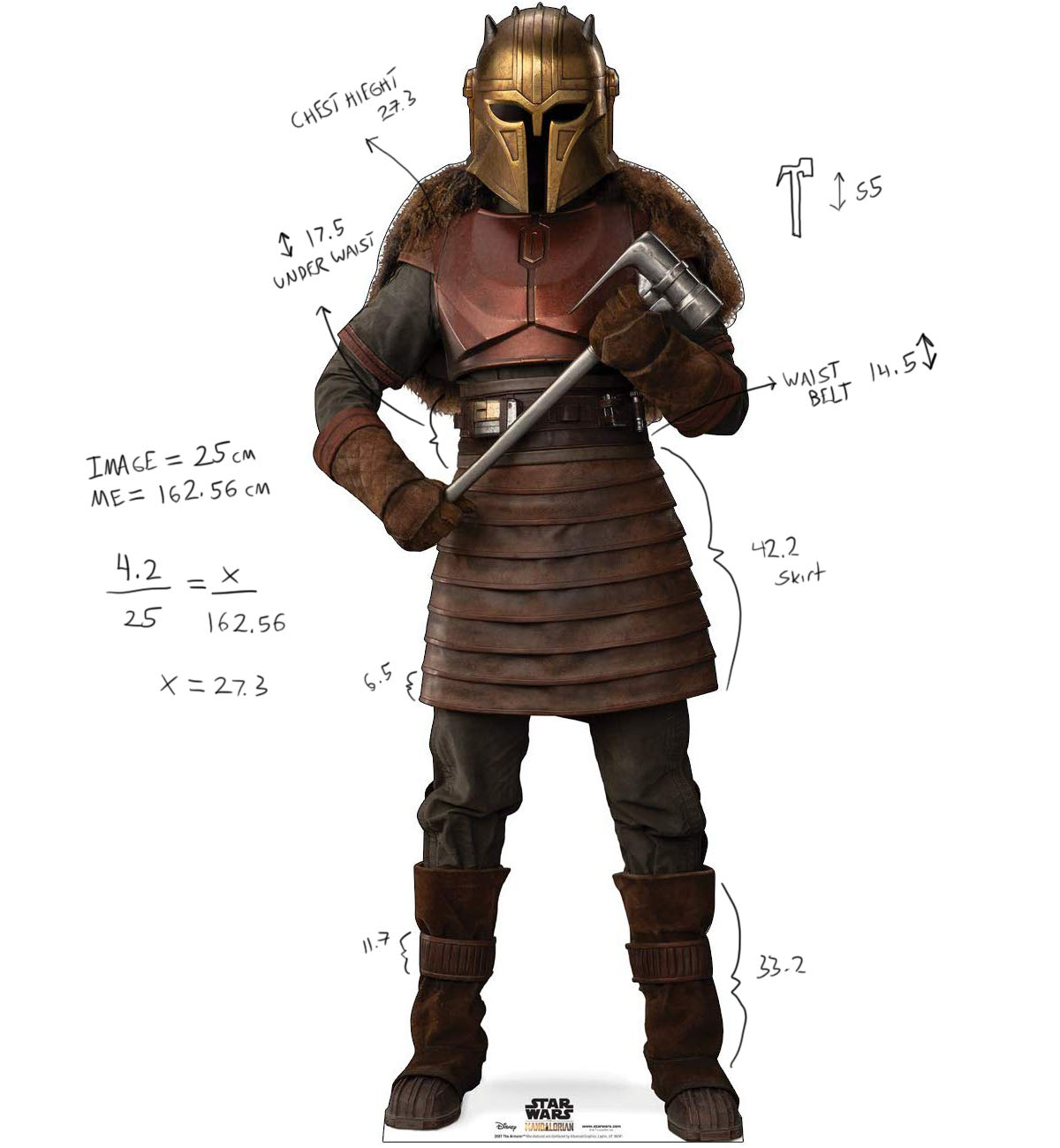 Here I've shown how I come up with proportions using a sample image. I am 5'4" or approx 162cm, using the image for scale (25cm) I can calculate the size range of her accessories.
The helmet I want to scale a little but smaller than how it sat on the actress' head in the show. What you see is a 3D scan of my noggin in the accurate dimensions of my head - that way I know exactly how big or small it needs to be when we move onto the printing process. (The base model is from Do3D, although we are modifying details/scewing some lines.)
The beginnings of the hammer! This guy will be birthed in the resin printer.
Last edited: