I have been a member here for several years, and by slow accumulation, I had gather the top of the top quality parts and commissions for an ROTJ Fett.
After 5 years of patient accumulation, everything was finally coming together to put in for 501st clearance. I mean we were talking gorgeous gear and paint jobs. TF helmet, FPv3 armour, TF painted helmet and armour. Bobby Fett JP. 99 TACO belts. BM flight suit. etc
But then, as usual in this hobby, more impt came up, and I had to let the whole lot go. It sold for a good price and a good lad, who troops it regularly and does the kit proud. But I had bits left over the years which I had gathered which were, well.... less than perfect parts.
Over the years, fortunately I had gathered some of the skills by osmosis and thought, hmmmm.... I have left over parts. Sure they need work, but I am sure I can turn out a 1/2 decent costume. Maybe not 100% perfect. but mine.... so here is the journey....
- - - Updated - - -
parts
(1) incomplete armour from old Rimshot run years ago, before he went bad
(2) really rough gaunts on UK ebay - lots on here have used em in the past. should have known better, but I couldnt in good conscious sell these on to another costumer
(3) partial JP I had got in trade months back
helped from my very good friend Mr Bungle with some of his scratch built details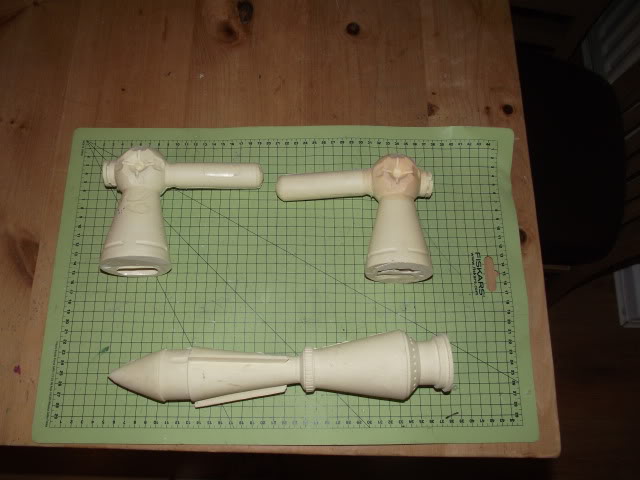 - - - Updated - - -
- - - Updated - - -
1st thing was the RS set was incomplete
out came the sintra and heatgun
I built extra thick edge to give the armour depth
heatgunnig to get a better shape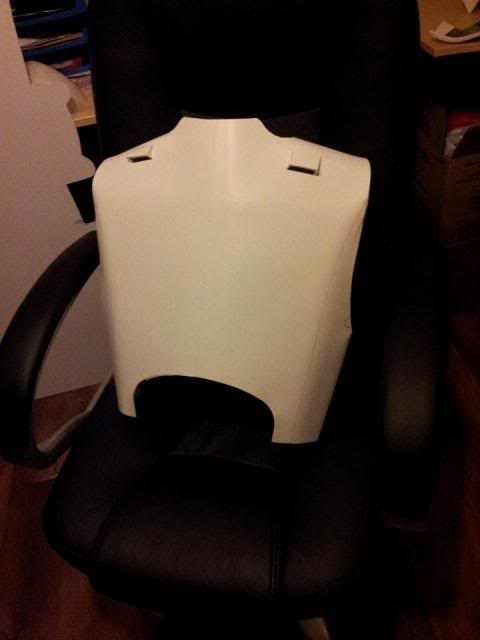 built and bondo to get nicer curves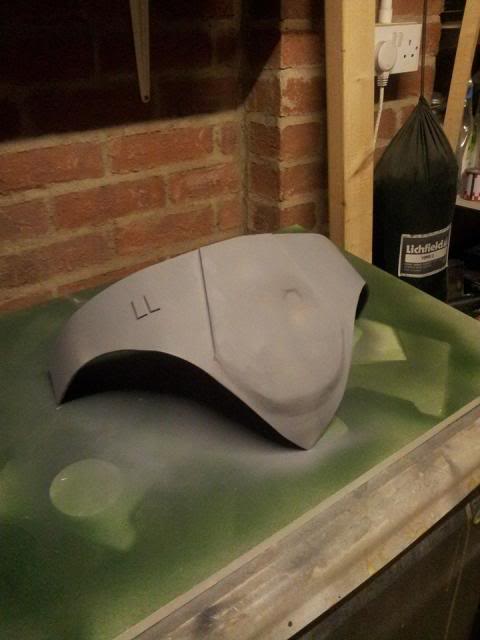 - - - Updated - - -
- - - Updated - - -
custom rattle can colours mixed to get the green I wanted based of screen caps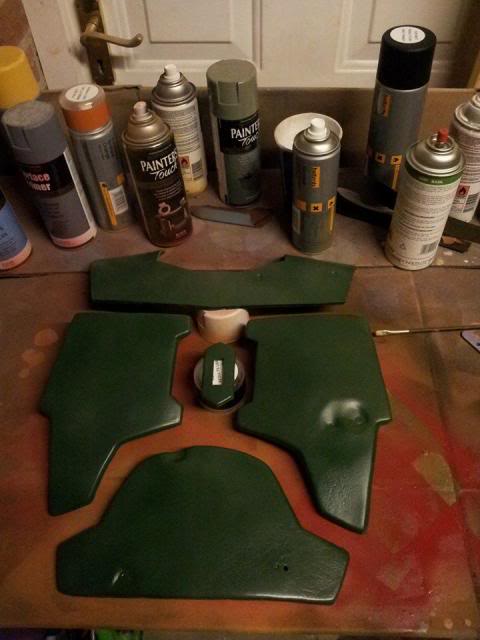 topical weathering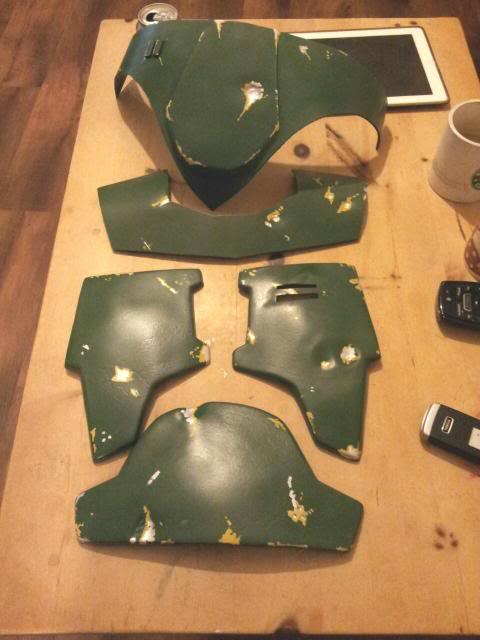 Rustoleum Cherry Red and Claret Wine for the Gaunts
- - - Updated - - -
custom rattle can for the main greens on the helmet
TF's humbrol paint list for topical weathering
didnt like the decals I had so - took em off and handpainted the right number on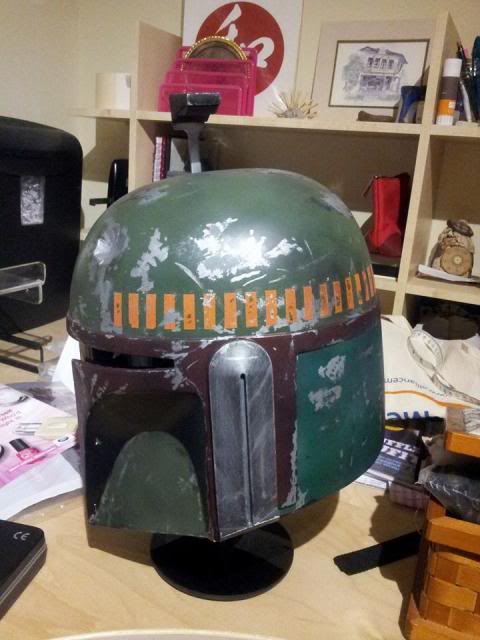 - - - Updated - - -
nice cheap Webley cast off a budget run here years ago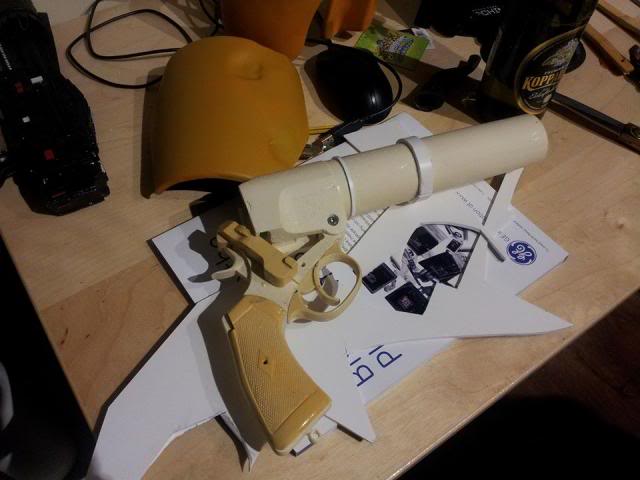 modding to ROTJ
T-track made from carpet separators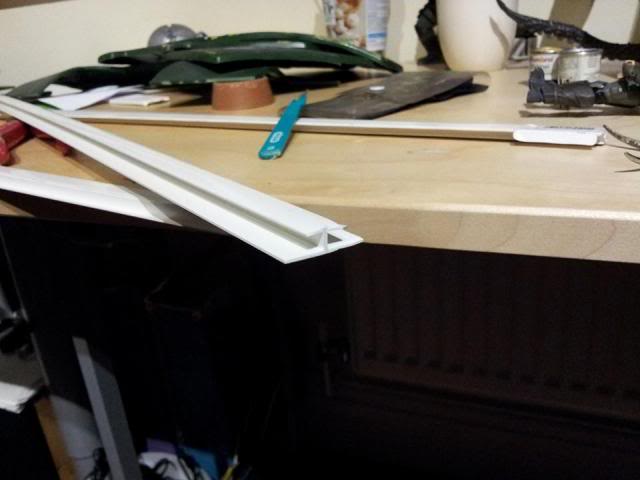 paint and weathering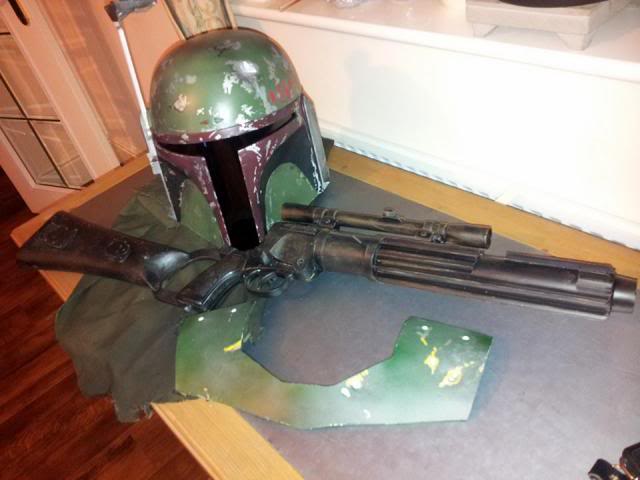 Last edited by a moderator: