Its all started with this!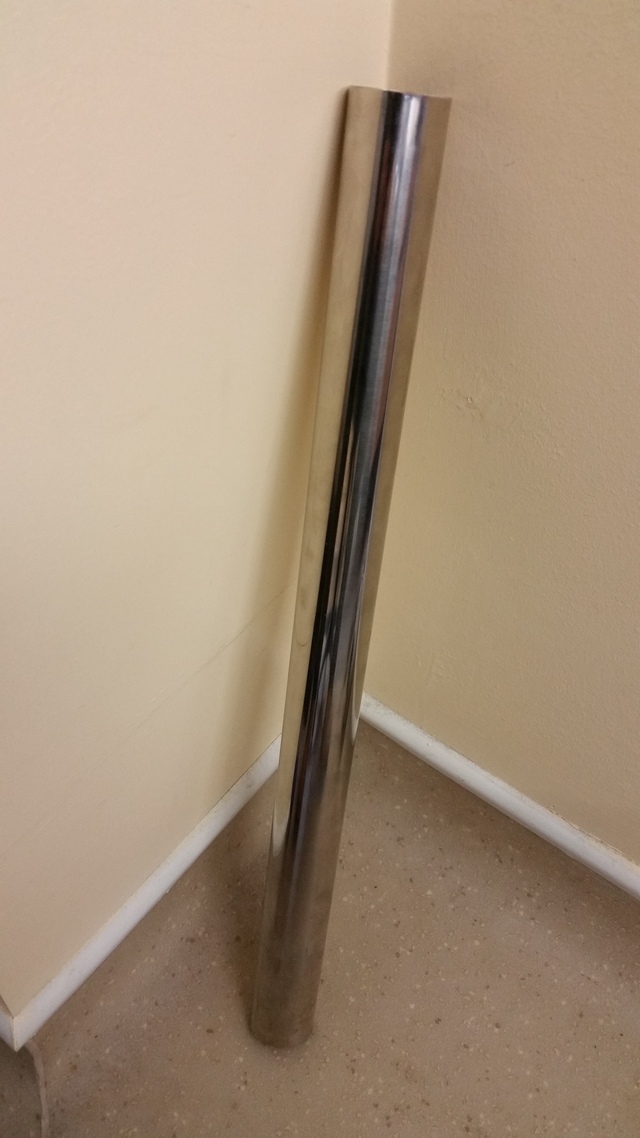 its been knocking around my workshop for about a year, its chrome and just happens to be the same width as a Graflex tube (light saber handle)
So I found some plans for the ESB version and ANH and got to it, but before it would become a Saber I would have to make the Graflex tube first then convert that to the Saber :wacko
Please note this is not going to be 100% spot on this (like all most my builds) has cost me nothing not a penny.. I like to make things from reclaimed parts or things I can loot!! I like the hunt when it comes to these sort of builds....
Also there were not special tools involved it was all cut and filed to shape by hand so again its not 100% accurate...
I got a drawing to scale and begun
I used this part I cut
to make this clamp
a locking bolt had some useful parts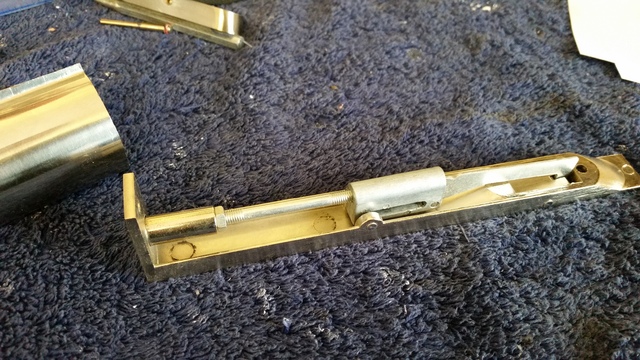 more parts from a door handle chopped off and turned into....what ever that part is :confused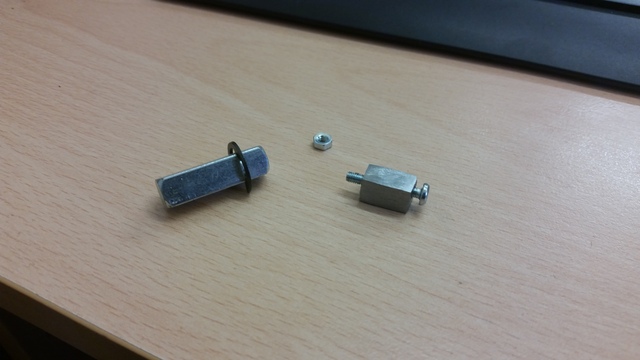 part of the clamp cut from the same tube and filed.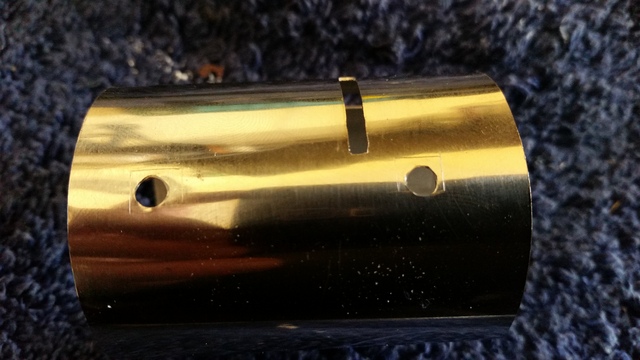 part of that door bolt and the clamp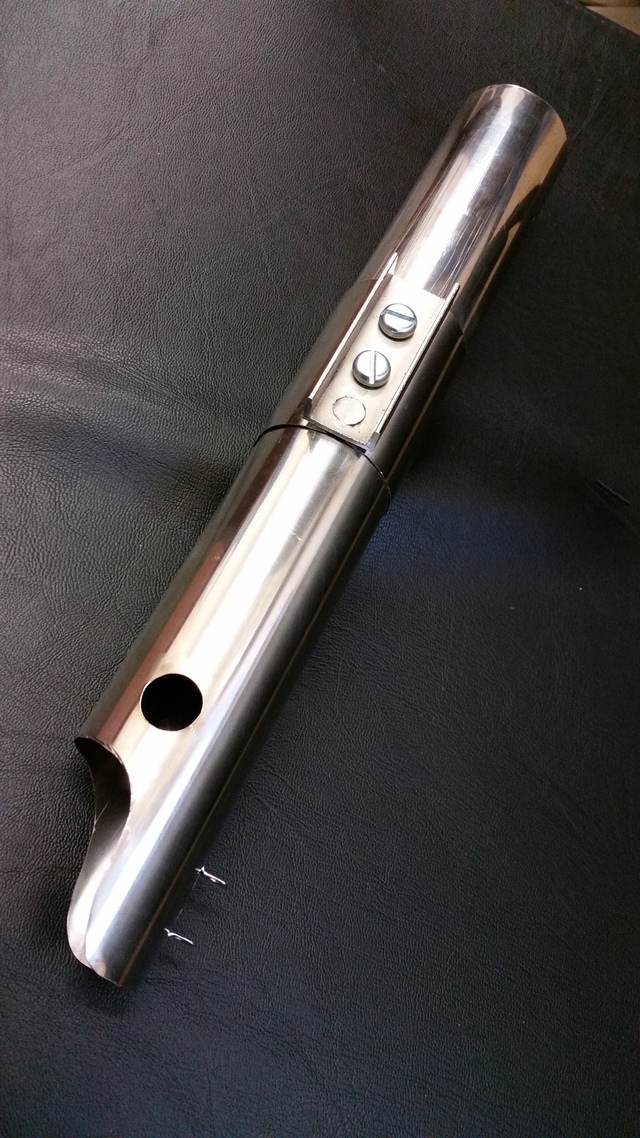 this bit was a flat bit of ally from a ceiling light diffuser, I have lots of them and they are wonderful to build with, so it was cut and bent to shape
the button surround I cut from a off the top of a simple desk draw lock, the red button if from a kitchen tap!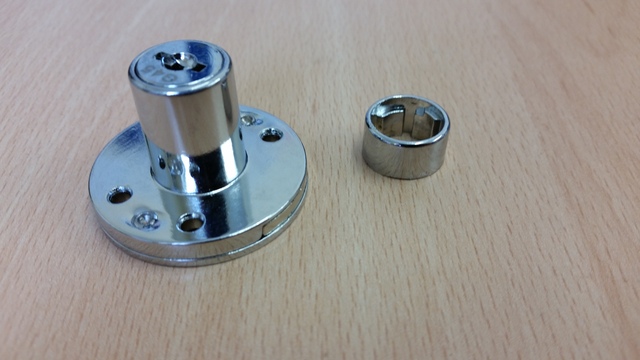 this is what is left of that same lock
The D ring is from an old carry case and the rest of that lock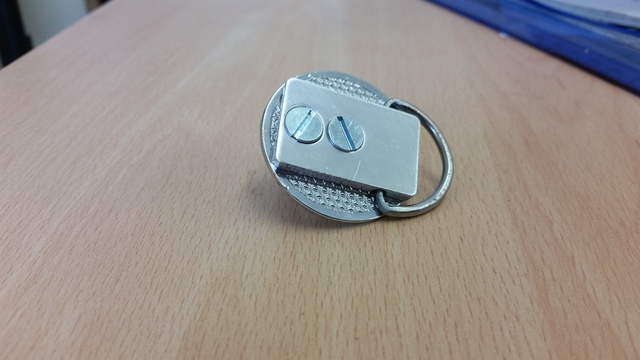 a rubber handle and O rings to add as an insert.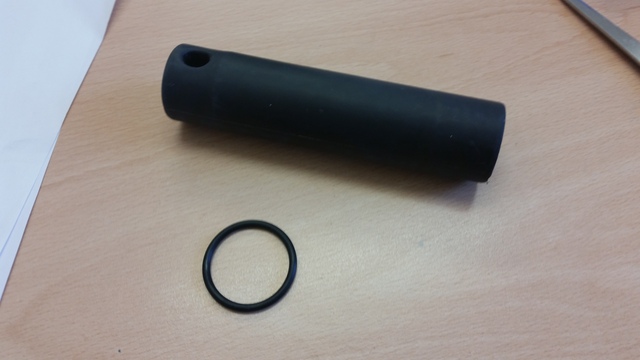 to house these as they look to make perfect connector pins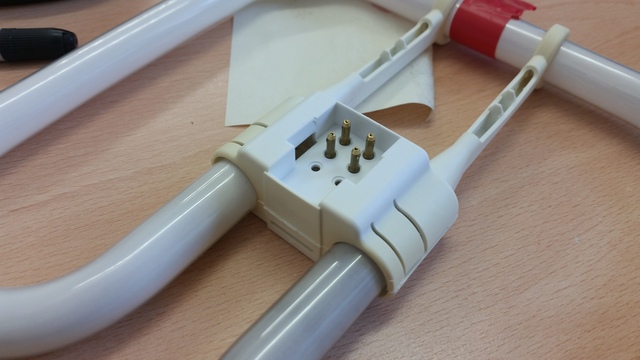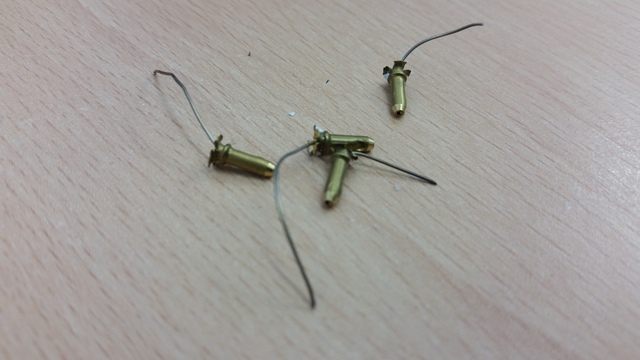 some track that when stripped will make the handle
I have some sheets of thin brass that I cut for the thumb strip
I now have a sort of kit, I did paint the handle strips and weather them a little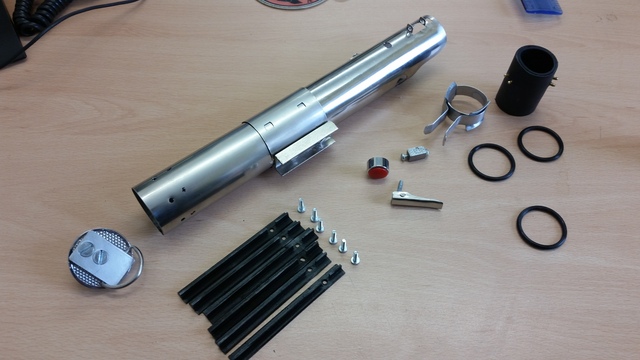 I am missing one more of them red tap caps so I couldn't do the other switch so its now a mash of ANH and ESB Sabers
I will find one and add it later but here is what I end up with and I love it
to hold something like that just has no words even if it is a little off I am happy with my zero cost light saber, the thing is heavy to so it kind of feels right..