Jr Hunter
TDH PREMIUM MEMBER
First off, these are mostly screen caps taken from a youtube video published by
DAPSMagic
on youtube.
The suit... actually looks pretty decent. It's a mix of parts from different suits. The helmet does not have the correct, stepped rangefinder stalk. The left gauntlet has the longer "flame thrower" section seen on the S2 Mando suit, but it does appear to have the correct rocket design. The chest armor might be vaccuformed as the edges appear to be rounded over rather than a flat piece attached to a foam under layer. There's also a crease or fold in the bottom of the right chest plate. The left chest display was lit up and animated. Only 1 shoulder key stud per side instead of two.
The rocket pack looks pretty decent with lots of detail.
Overall, pretty impressive for a park costume in my opinion.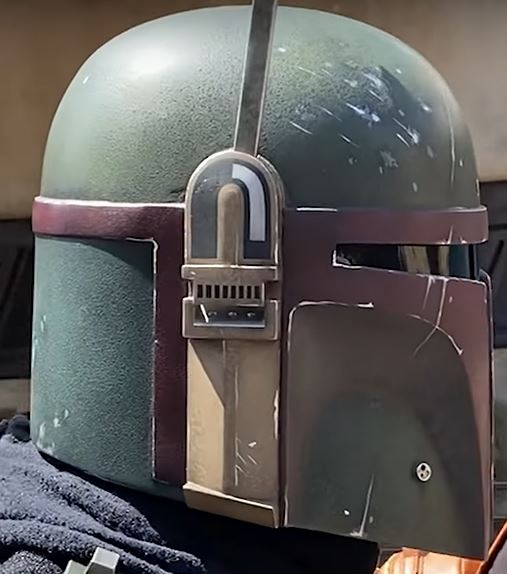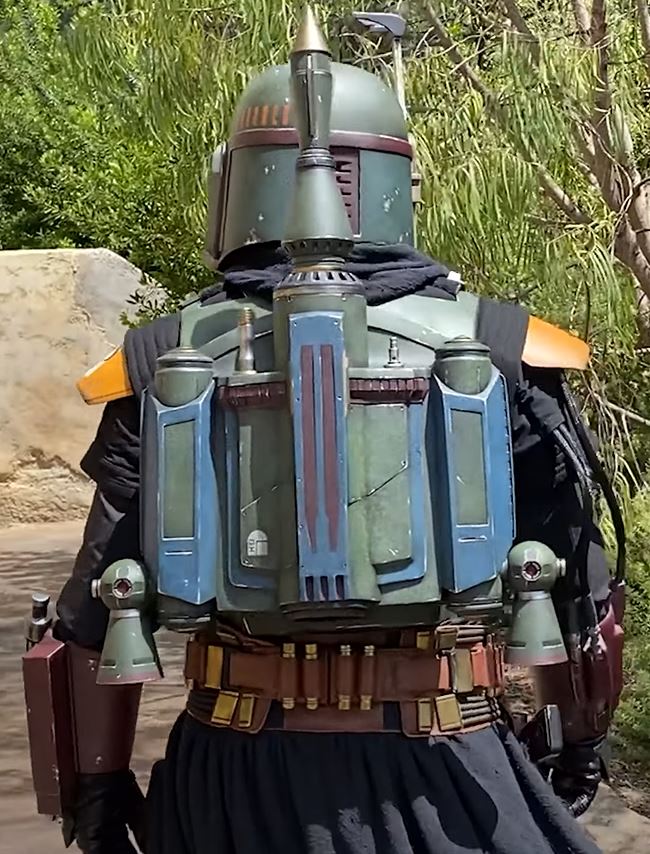 Last edited: