I got my new helmet that I will use for my Mandalorian Protector today.
It is an FPH2 ESB
Surprisingly it is not a lot bigger then my Target helmet, It is more accurate and shaped correctly, but size wise, it is not much if at all bigger tyhen the Target helmet.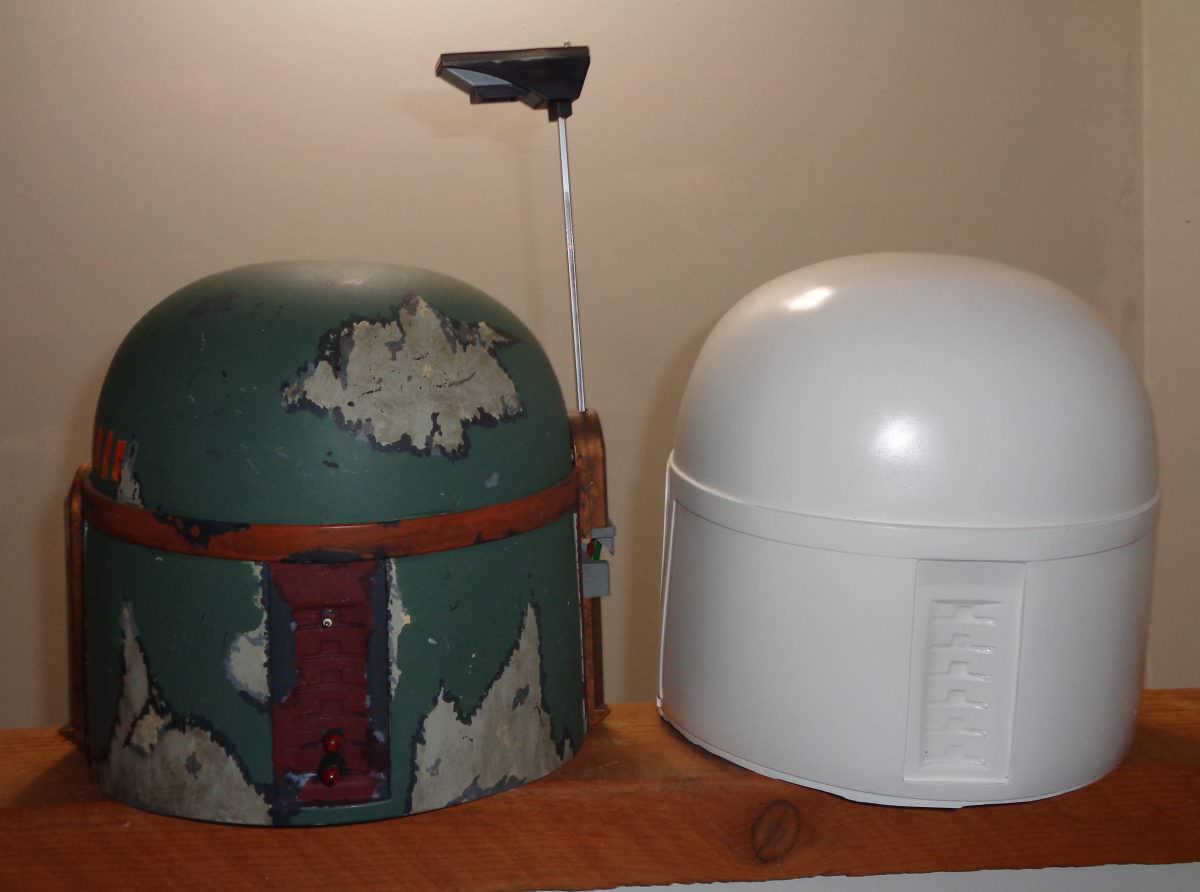 I will be starting a build thread with this thread.
It will kill me to fill that dent in, but..... I'll have a nicer shaped helmet.
Lynn