Hey guys I'm a beginner and first off thank you so much for posting so much great information! The amount I've learned from just reading ppl's builds have been immense!
I'm painting my first ever Fett helmet, trying to do an ESB paint job. As a beginner I used Jigglenomicon's ESB Humbrol color guide to purchase my paints. Unfortunately the hobby shop in my town has a very limited color selection so I've had to purchase online.
The guide recommends Humbrol 76 or a 76 + 78 Mix. I've tried a bunch of combinations and still feel lost, 76 seems too light and the 78 seems too vibrant
The best I got was mixing 76 with some blue and white to change the hue.
The helmet looks so different in different reference photos, changing color in different lighting. Does it just look weird because there's no other color on the helmet? It looks so "Statue of Liberty" green to me.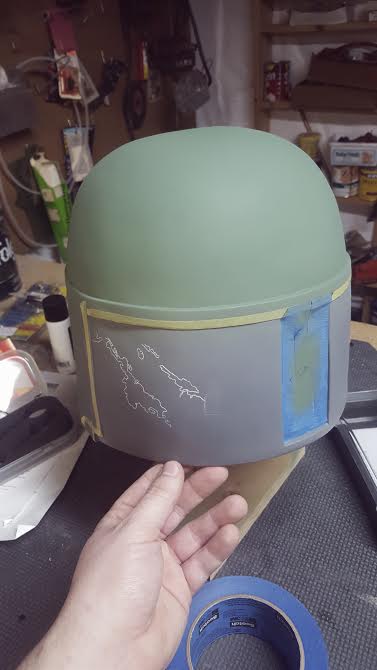 Will weathering at a later stage help? Any help or recommendations would be much appreciated!
Last edited by a moderator: