Hello,
I haven't on in a while but I wanted to give you a peek at what I have coming down the pike. I was going towait untill I had a proto type built, but I have bee swamped with other issues, so I figured that I better post these sooner rather than later.
These are only a draft, but they are pretty close. The barrel drawing is based off of Bradlyfett's which he has given me permission to use. I have designed the barrel to made from Al tubing so that there is no machining needed just a hacksaw and a file.
Take a look and let me know what you think.
Alan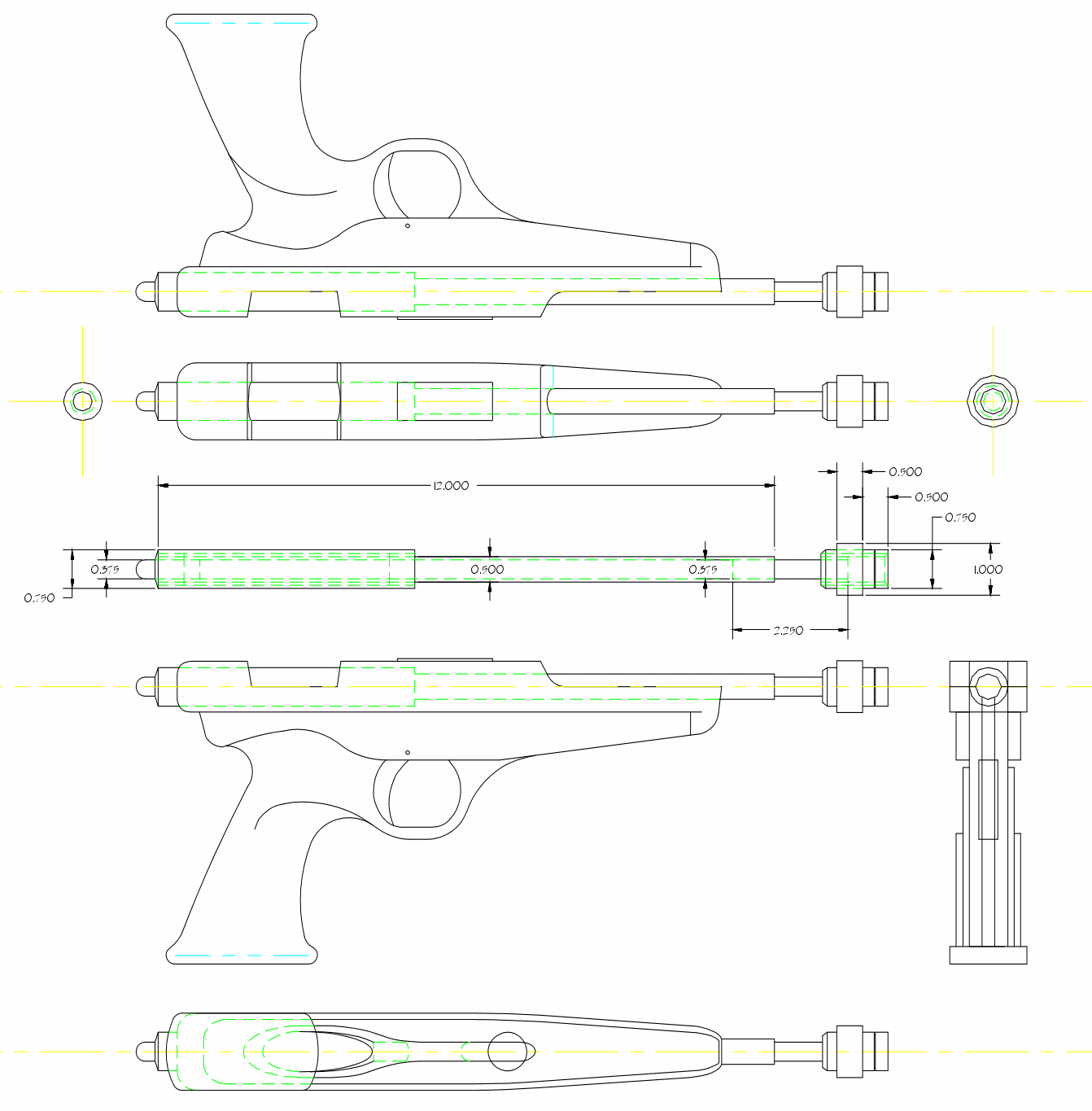 Last edited by a moderator: