Hello,
I've been dreaming of building my own Boba kit since I was a little kid but never got around to actually start the build.
Recently, I came across someone who's willing to sell me his bucket for a fair price ($300), apparently it's a Bobamaker helmet and the seller doesn't remember the artist who did the paint job.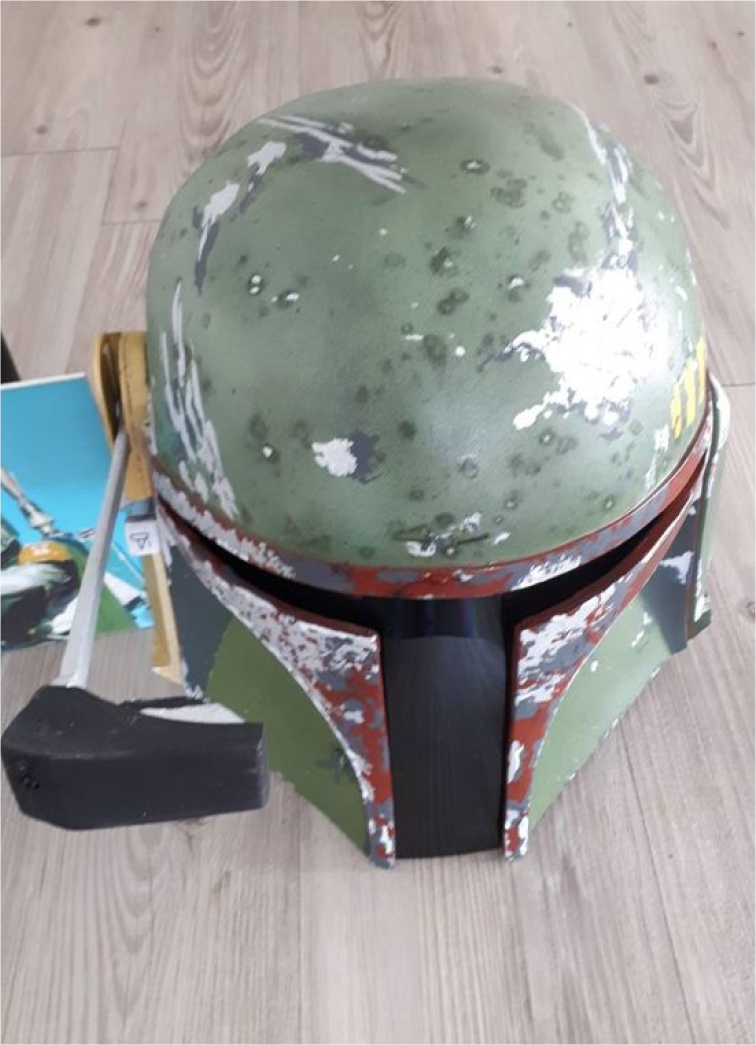 Since this would be the starting point of my very first kit, I thought I'd ask you guys what you think of this helmet.
Is it worth buying? Does the paint job looks accurate to you (I'm kinda worried about the spots on the dome but again, I'm no expert)? Will it be hard to find matching paint for the rest of the armor?
Thanks in advance
Taz