After working on my ESB build for several months, I took a break from the must dos to do something I just wanted to work on for a while to wrap up my helmet. I finished up paint several months ago but wanted to add some interior work to really give it a working bounty hunter look. I was just not satisfied with having a blank look on the interior of my helmet.
So as a working professional who uses CAD/3d software daily, I started mocking up and designing some interior parts that would look unique as well as functional with my odd shaped head
. Which wasn't an easy task.
I 3d printed all of the pcs using ABS plastic and scavenged a few pcs from my kids broke Nitendo 3ds.
I also wanted to add some interior lighting, just for fun. The hardest part was designing something that was functional with my head that wouldn't irritate me while putting on and trooping in it (when that time comes). At first glance, it would appear that the blue light would dig into my head, but it actually doesn't touch my head, thanks to narrow oblong head.
I used velcro to hold everything in place, so removal would be easy.
So after hours of designing, 3d printing, painting, weathering I think it turned out nice and filled in some of the "blankness" that was the inside of my helmet. I was only out the minor expense of the ABS plastic for my 3d printer and a few hours work.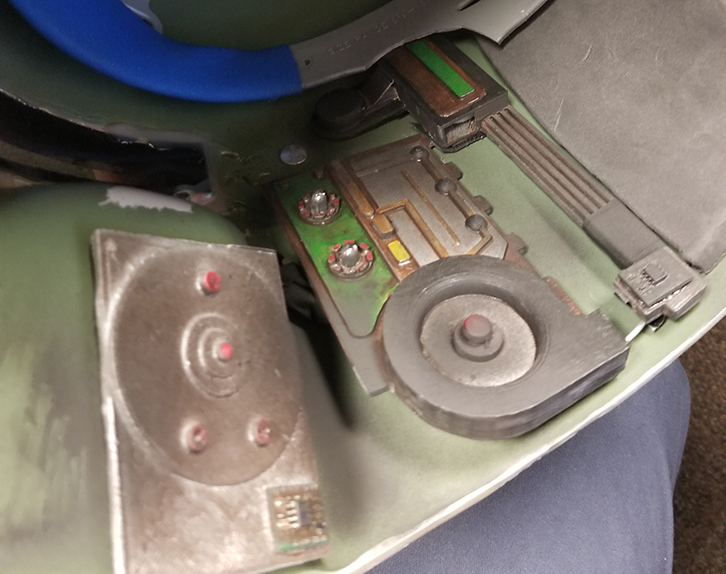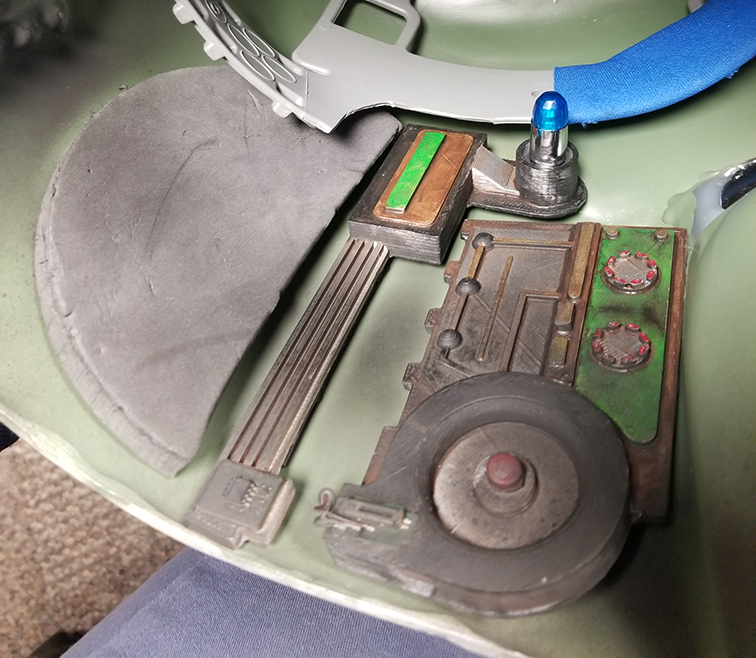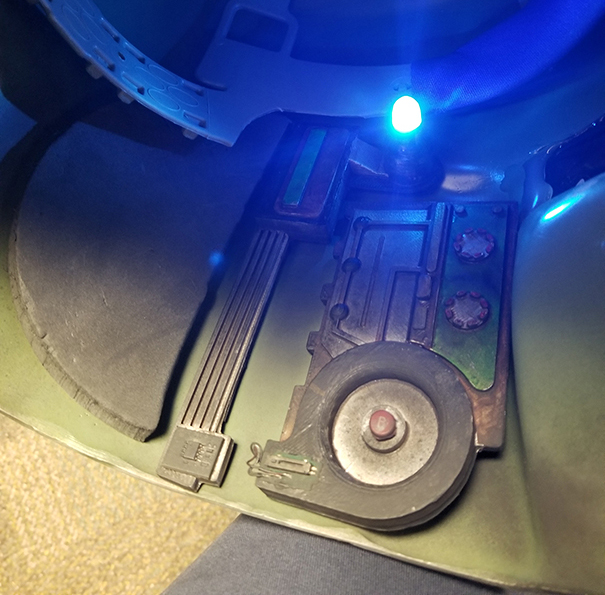 Last edited: