Well guys and gals, almost 7 years ago, I embarked on a journey. And that journey was researching how to make the best ESB Boba out there. Well finally my dreams are coming to life with my new financial situation. Now that I have obtained most my pieces, my focus has come to my rifle.
After countless nights in discussion with our own BraksBuddy, I am on a quest to truly replicate the pieces of the ESB Fett rifle.
Now as we all know, the base, the Webley Mark 1 No. 1 Flare pistol.
The scope, as an ASI 4x20...
The End Barrel, an MPP flash tube
The scope blocks Molex Connectors.
Now...it hasnt really ever been discussed as to what the scope rings around the muzzle of the flare gun truly are. Here are the best Ref photos out there.
Now from my hours of research, ive come across a few items that I am debating could be the rings on these rifles.
- 1. Muffler Clamps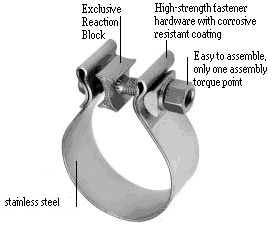 - 2. Cable Clamps for motorcycles

- 3. Oetiker Ear Clamps
- 4. Spring clamps
Now I personally believe, that these clamps are varying sizes of the Motorcycle cable clamps. The shape is similar, and would explain the cross T on the upper part of the clamp. Anyone else have anything resembling?