Hello,
It has been a very long time since I've posted here and a similarly long time since I've built anything Mandalorian related, but ever since the new series was announced, I've had that itch. I'm older now and I like to think I have a higher attention to detail and standard for quality. I wont ramble on. Here are pictures of my Mando helmet build. It took me several weeks to build and mold and I finally have some that are close to done. Let me know what you think and let me know if you have any questions! Thanks.
Started with WOF's paper template, (Same as I did in the old days lol).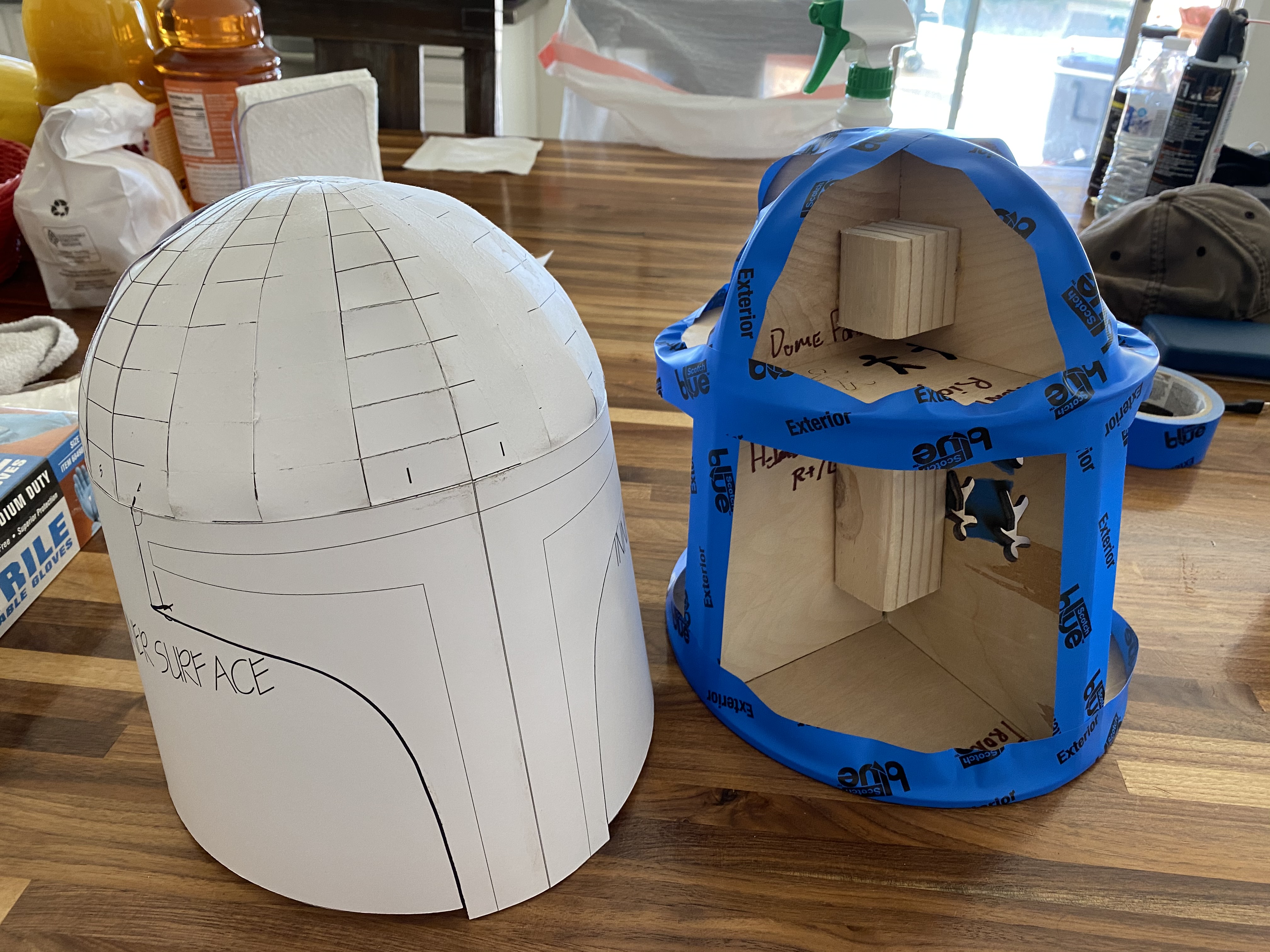 After fiber glassing and an initial pass of bondo. I forgot to take pictures in-between, but I actually fiberglassed the bucket without the cheek cutouts and then modified the WOF pattern, which is based on Boba (I think), and added them in.
More Bondo...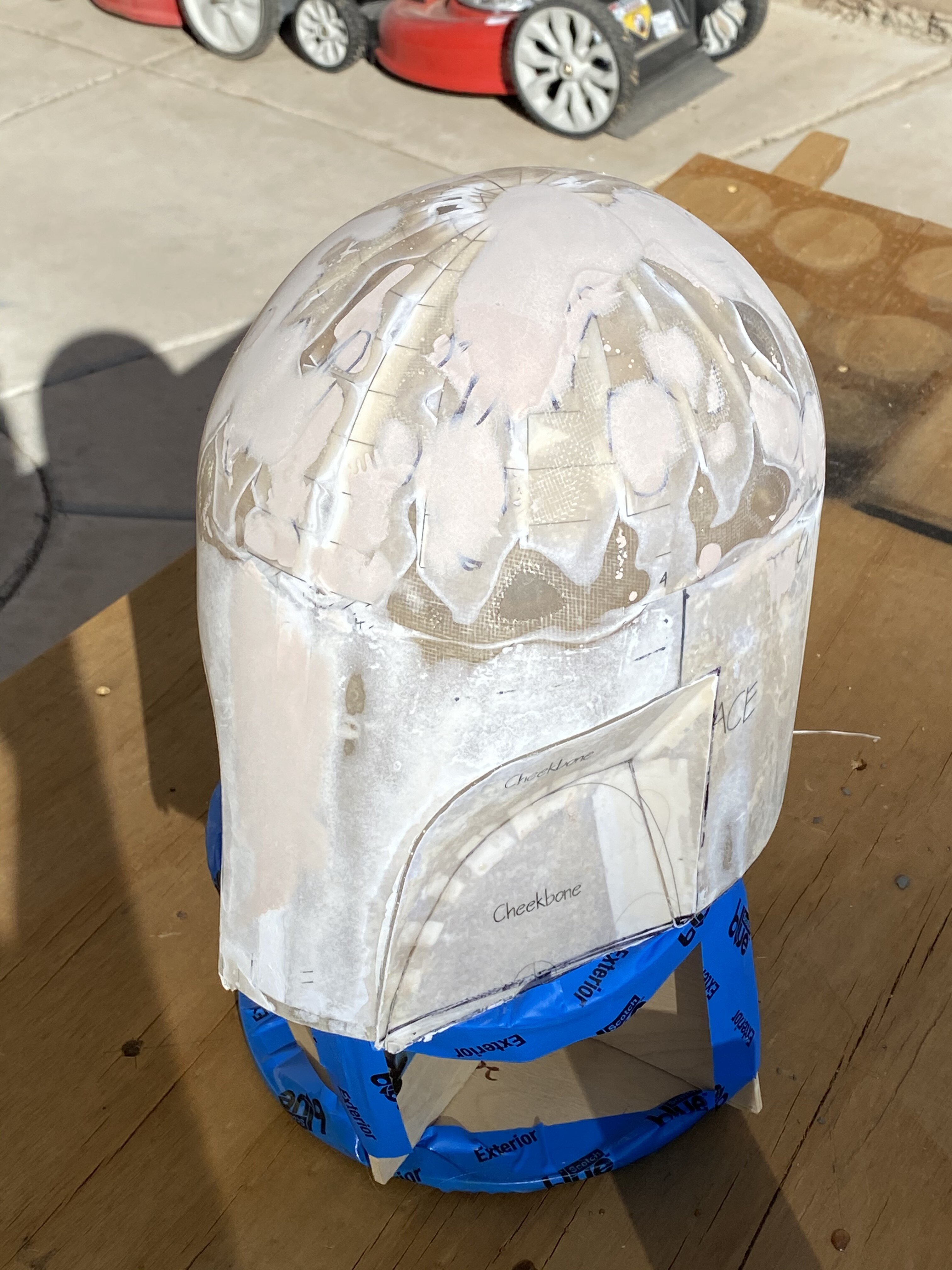 After an initial coat of primer to reset and see what areas needed filling/sanding.
More sanding and Bondo. and pizza hut.
I wasn't thrilled with how the cheeks were turning out. They we're slightly different than the reference photos I was using from the show...
Added some face details with a thin sheet of card board and then resined over for rigidity.
Decided to make some big changes to the structure of the face to more accurately reflect Din's helmet.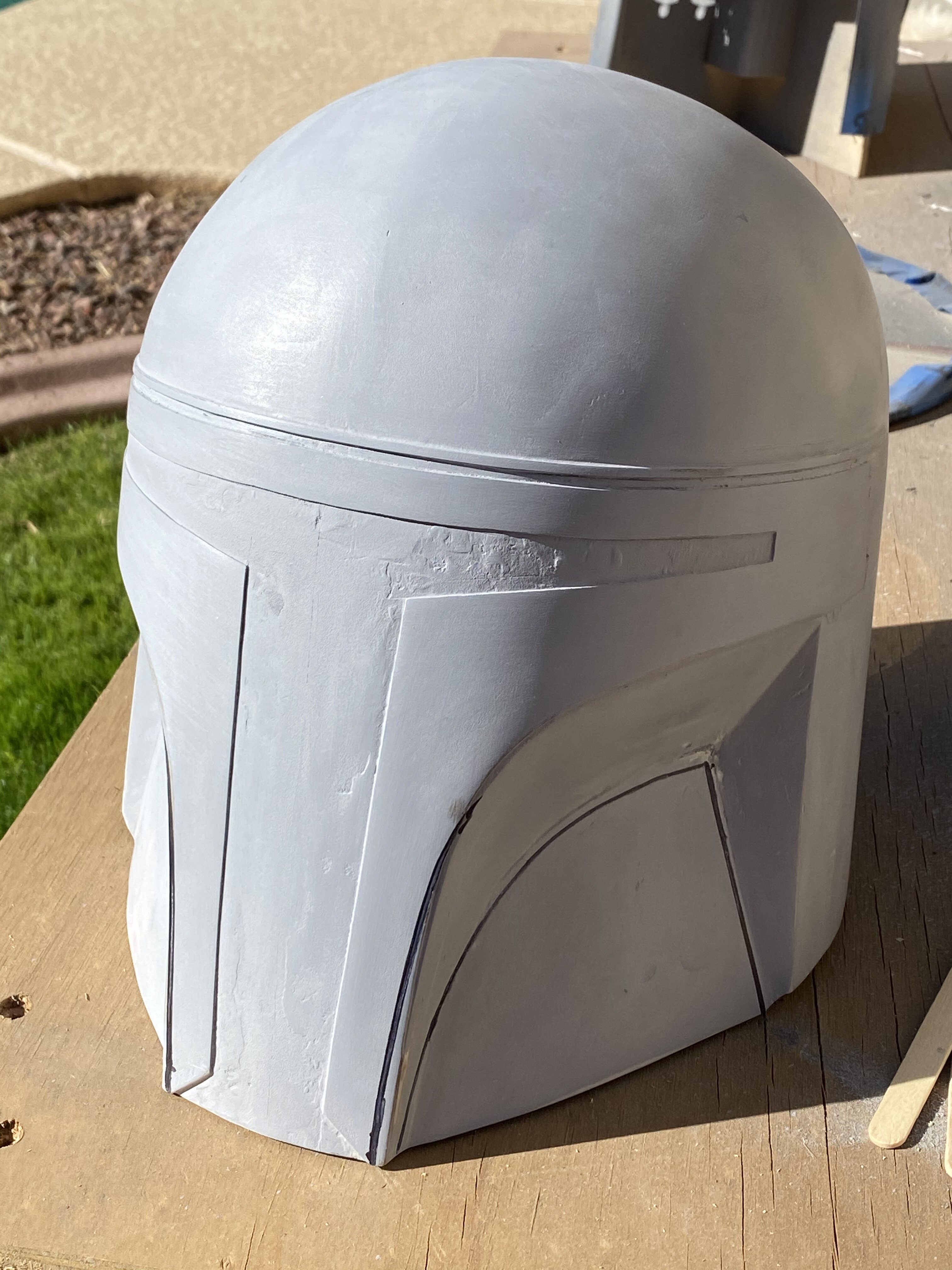 More changes...
More primer
More sanding
Decided the dome needed a lot more attention.
More primer and started to use glazing putty. Amazing stuff.
Marking flaws.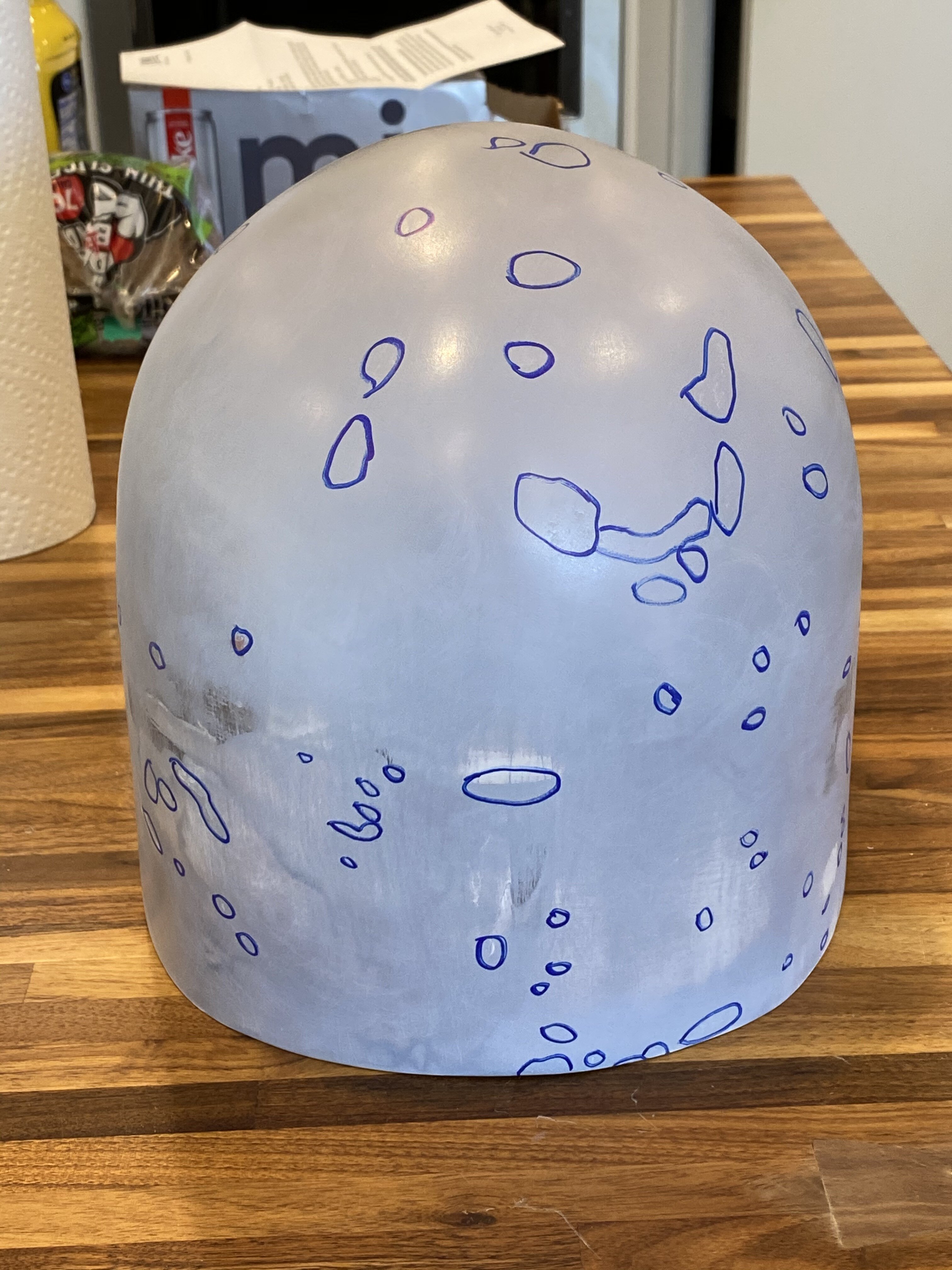 More bondo... I lost count of the alternating layers of bondo/primer/glazing putty...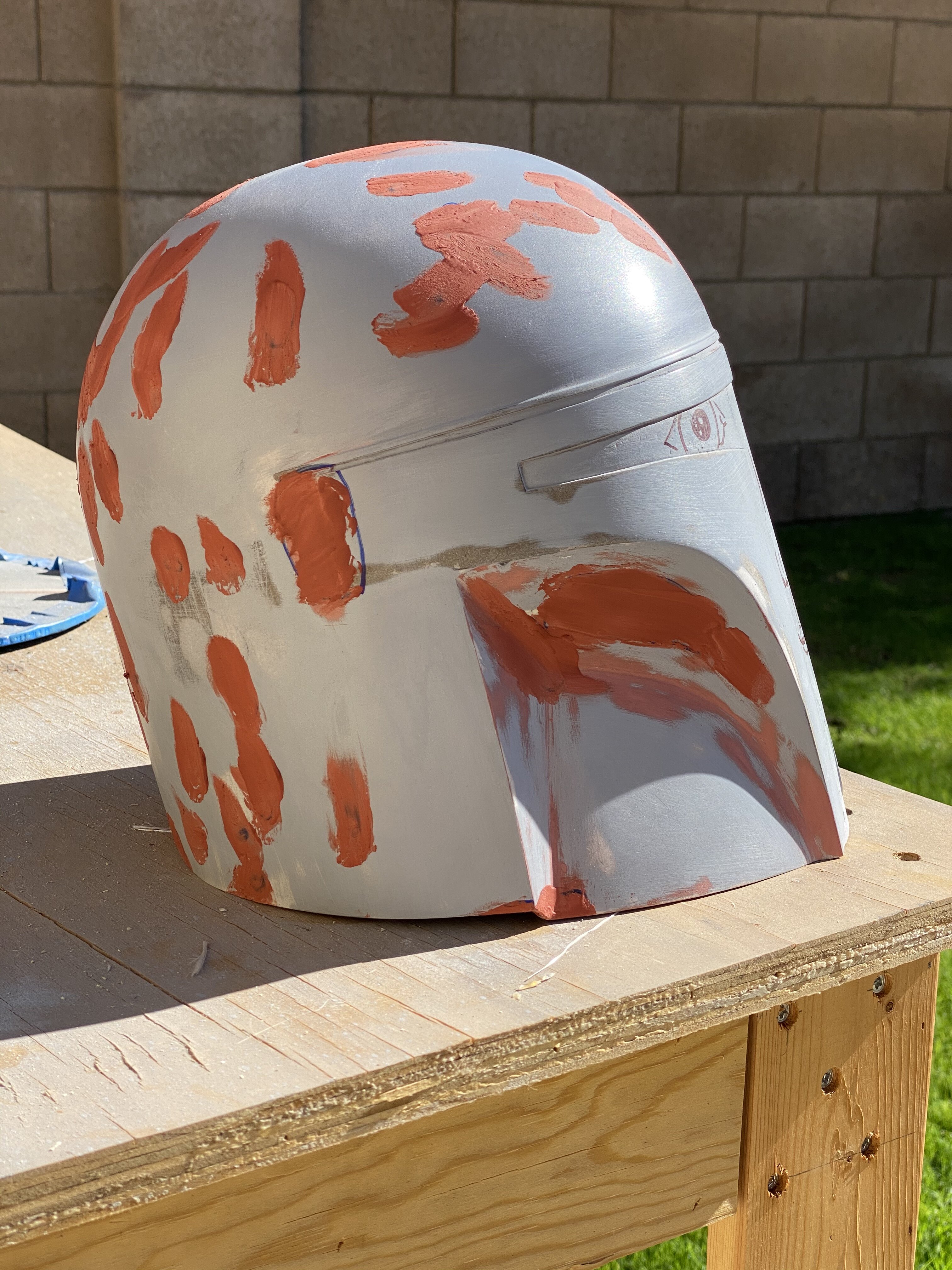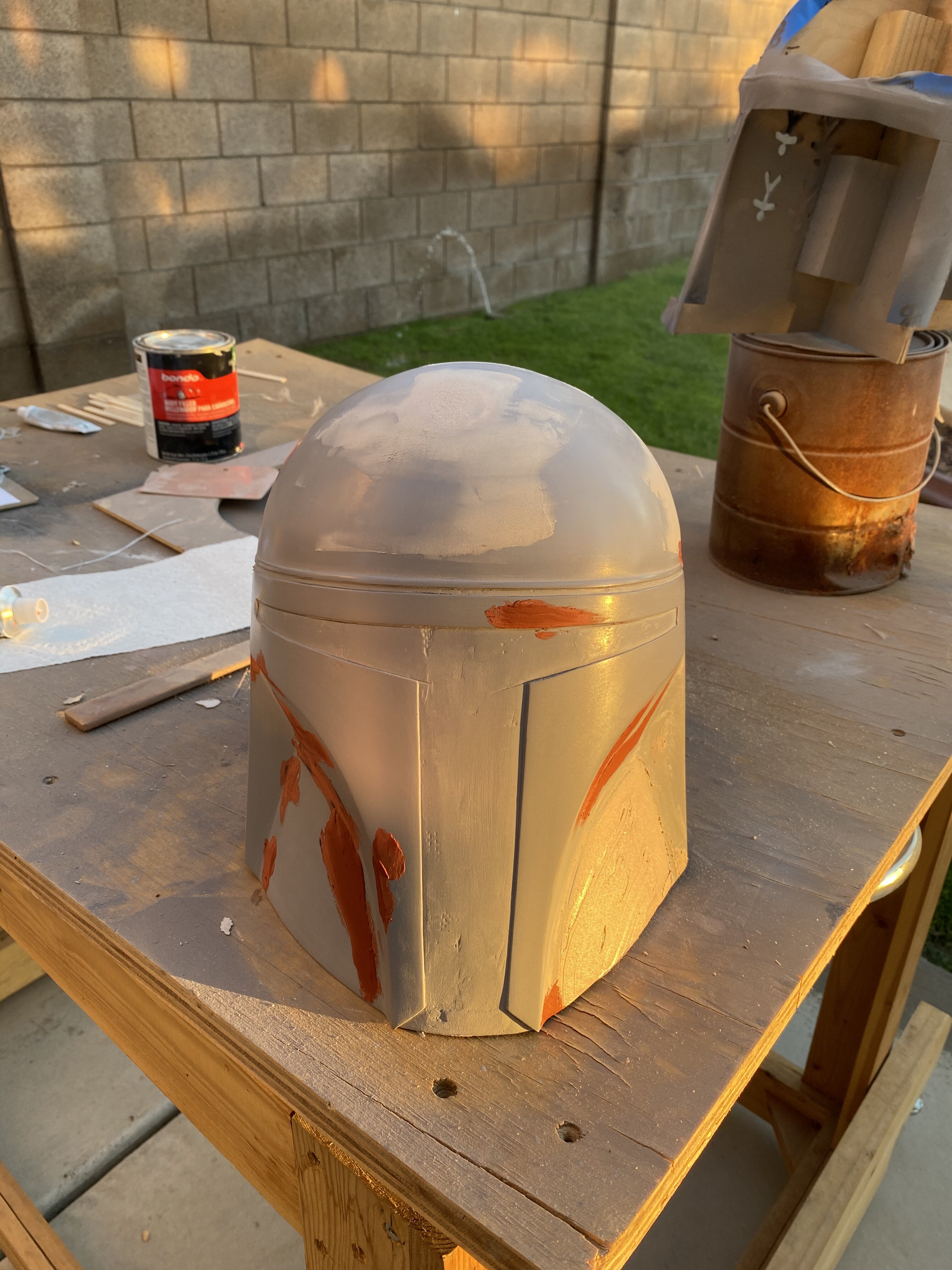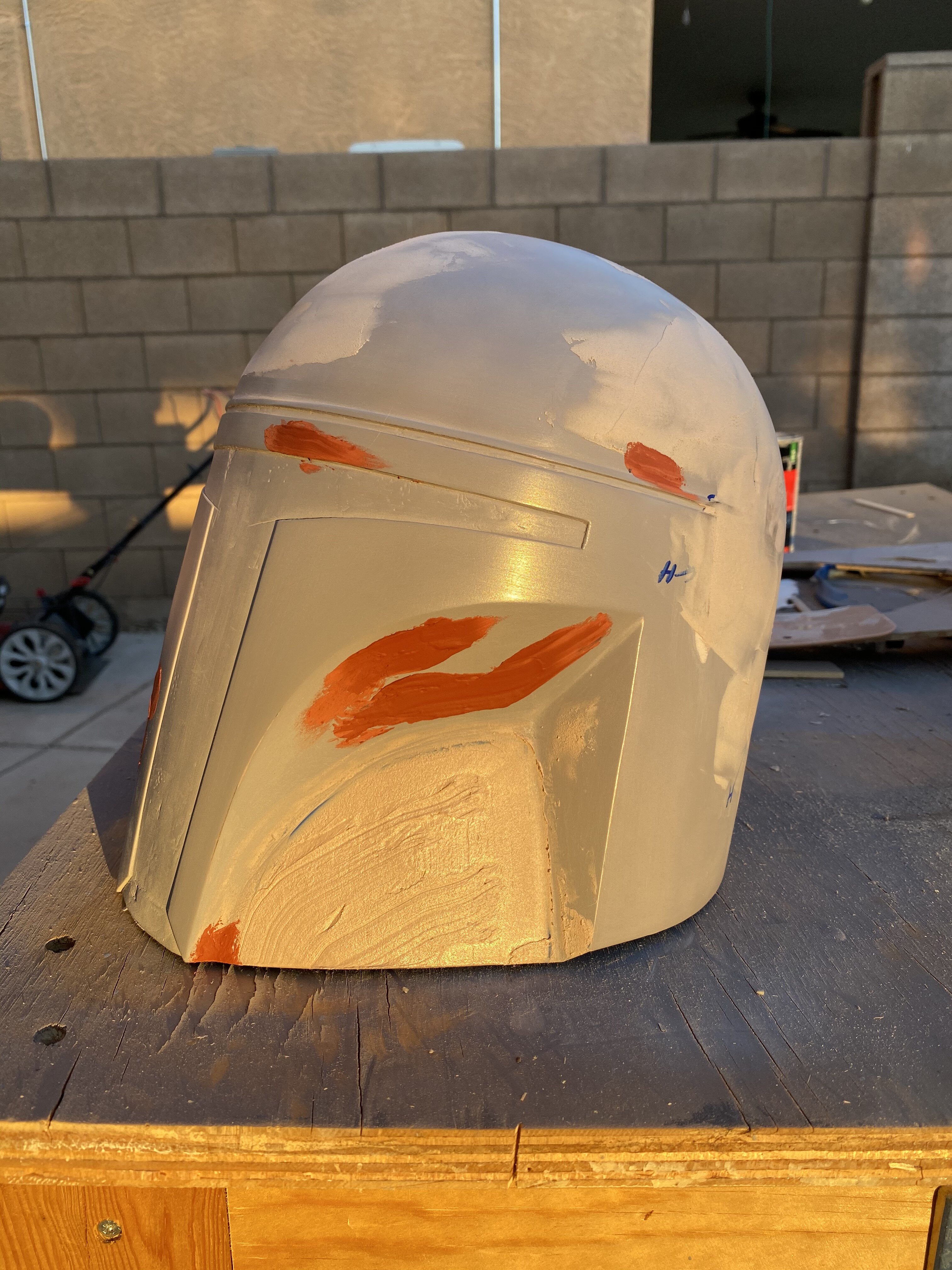 I'll post more with continued detail.