Hey All,
So my wife (Hydra) and myself have been working on some new suits, and working with some of our local friends to do a Deathwatch group with our Armorer/Din builds so we started diving into some of the other items folks haven't tackled yet.
With the release of the Hot Toys figure we got a glimpse at this guy: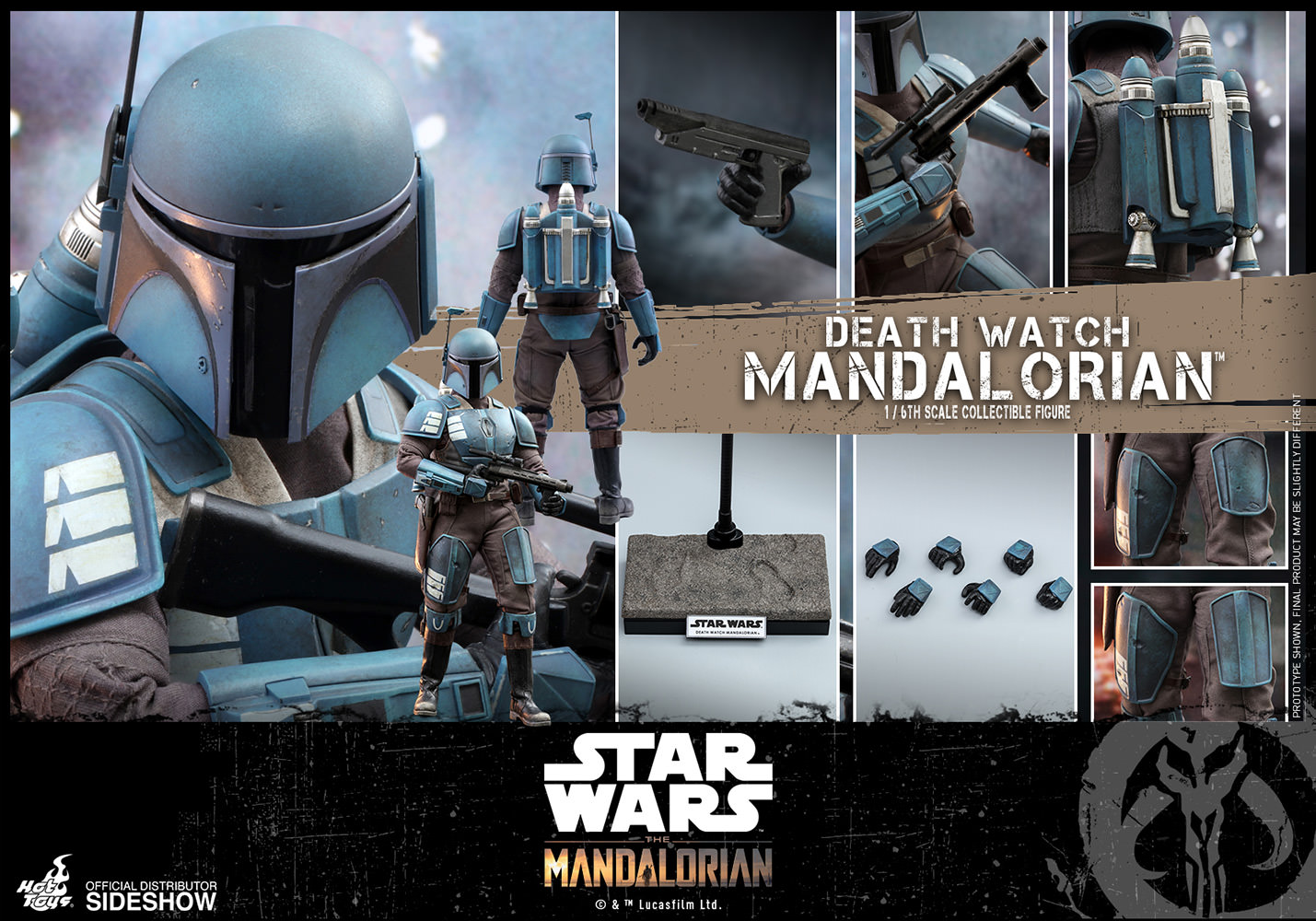 which the top middle shows the first ON-SCREEN, Westar 35. So Hot Toys is known to make their items from screen used photos/scans/models. So I took that this would be one of the best images so far for the Westar to base my model off of.
We roughed out the main body, but between us and our friends working on this, we were stuck on the grip. What is it? We had our friend
Dent Eastwood
in on the discussion and he and another friend of ours had a accurate hypothesis\guess to it being a particular custom style 1911.
After perusing Evike.com, and using this one photo I took with my phone from the Disney+ Gallery episode, "Legacy" at exactly 7:27 in seen here:
The grip seen there confirmed our thoughts for the 1911. The grip there had 2 major tells seen in red. A very specific decocker, and a very specific rotated W shape on the grip. So looking through airsofts we found this:
This Airsoft on Evike (item# 59145) matches EVERYTHING. The same decocker mechanisme, same grip texture. Same rotated W pattern on the grip. Same magwell shelf. Even matches the straight trigger guard style on the Hot Toys sidearm. We couldn't find a gray handle option, so we believe that was painted along with the body of the pistol after construction.
So for you DeathWatchers... go get yours while it's still in stock.
Last edited: