Hey Everyone!!
I finally decided that it's time to post a work in progress thread. I've been hunting since June and pretty much have all the parts I need (on order) minus all the smaller bits (connections, hose, lights, etc.)
Here is my list:
Fettpride:Armor (shoulders, chest, back, knees, cod, kidney); Gauntlets, Helmet (FPH2-ROTJ)
Sidewider: ROTJ EE3 Carbine Blaster Rifle
Man of War Studios: Ammo belt, Gloves, Boots, Jetpack
Cargo Hold Finds: Girth belt, Cape, Shin tools, Spats
Fettronics: Chest display
Woodman: Wookiee scalps (Horsehair)
Arkady: Flight suit, flak vest, pouches, neck seal
Jodokast89 (aluminum): All available aluminum parts and beacon light
HHProps: Jetpack harness
JC27: Fettpride RF lights and servo
Lucky 31: Chest/Shoulder Decals
MRRCSound: Smoke unit
EvilBay: Aker 1506 Voice Amp
TK products: Memorex Wireless Setup
Disney Thermal Detonator (you know...for fun)
Jetpack Harness::

The first part I ended up working on ...which was kind of a strange place to start....was my jetpack harness. I thought if there was one part of the costume I could cut a corner on, this would be it. Since the original harness was based on a scuba set up, I went to my local scuba tackle shop to see what they had lying around for cheap. I picked up this beauty with crusty yellow webbing for $30 (including the buckles). Throw in some black and white nylon webbing, and it came out to about $50. Time will tell if this saved me money and stress in the end when the jetpack comes and I attach it to see if it will work well. I'm quite confident that it will
UPDATE: If you read further down the thread, you'll find out that the plastic plate is way too thick. Good intent, but I later arrived at getting a MOW harness. If I decide to go Level 3, I will grab a more accurate harness. I ended up going for a metal harness from BigDane
Sidewinder EE3::
First item I got in the mail was Simon's ROTJ EE3. I was quite excited as it was the first item, and put it together quite quickly. There are some parts that I may have to attend to a bit better in terms of gluing - it's got a decent weight (better than what I thought) but still feels a bit weak should I knock it while going through a door or something.
After building it, I hit it with black flat primer, then a gun metal misting. Today I spent about 3 or so hours doing all the rust work and weathering. I tried to do it as close to the TDH resource files, but ended up doing my own thing at some parts. For the weathering I used primarily dry brush and sponge techniques with acrylic paints (black, metallic silver, white, burnt sienna, terra cotta, and raw umber). I'm pretty pleased how it turned out - tried to keep it more subtle as opposed to 'out there rusted look'
I should be receiving a package soon with much more stuff from my brother - I had sent many of my items to him to save on shipping. Being in Canada, international shipping + customs, etc. can get ridiculous. Let me know what you think so far!
Cheers
Aaron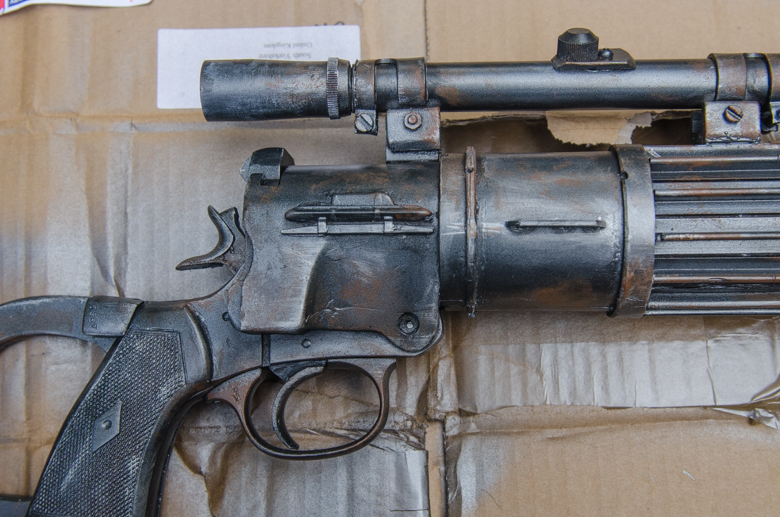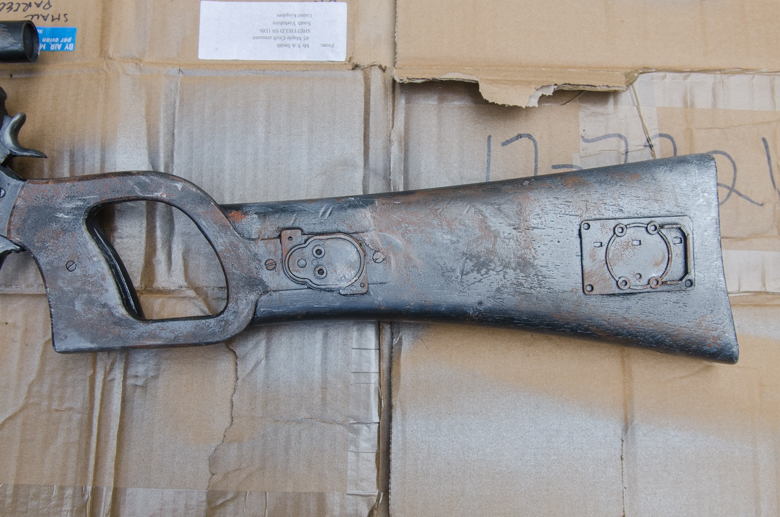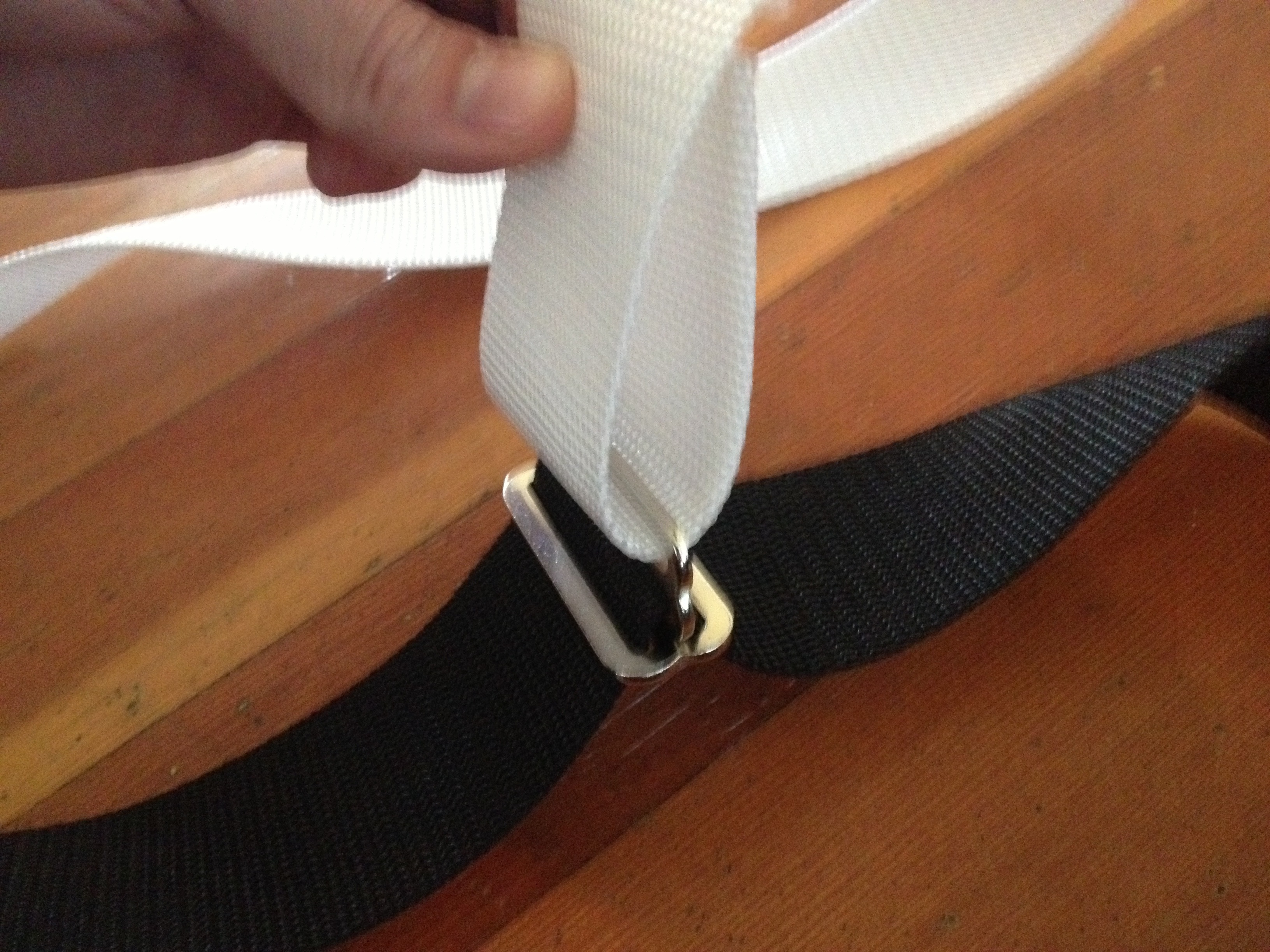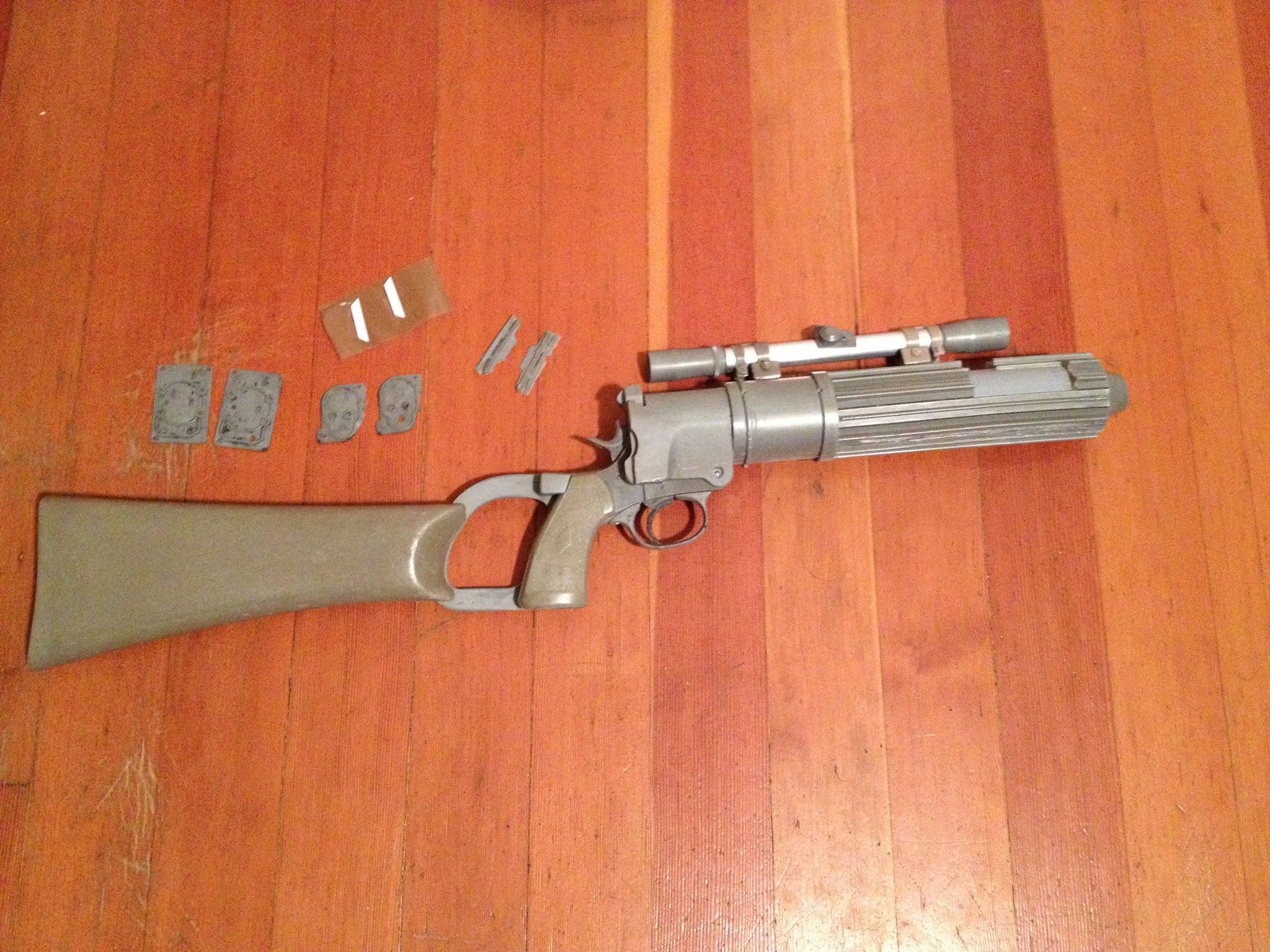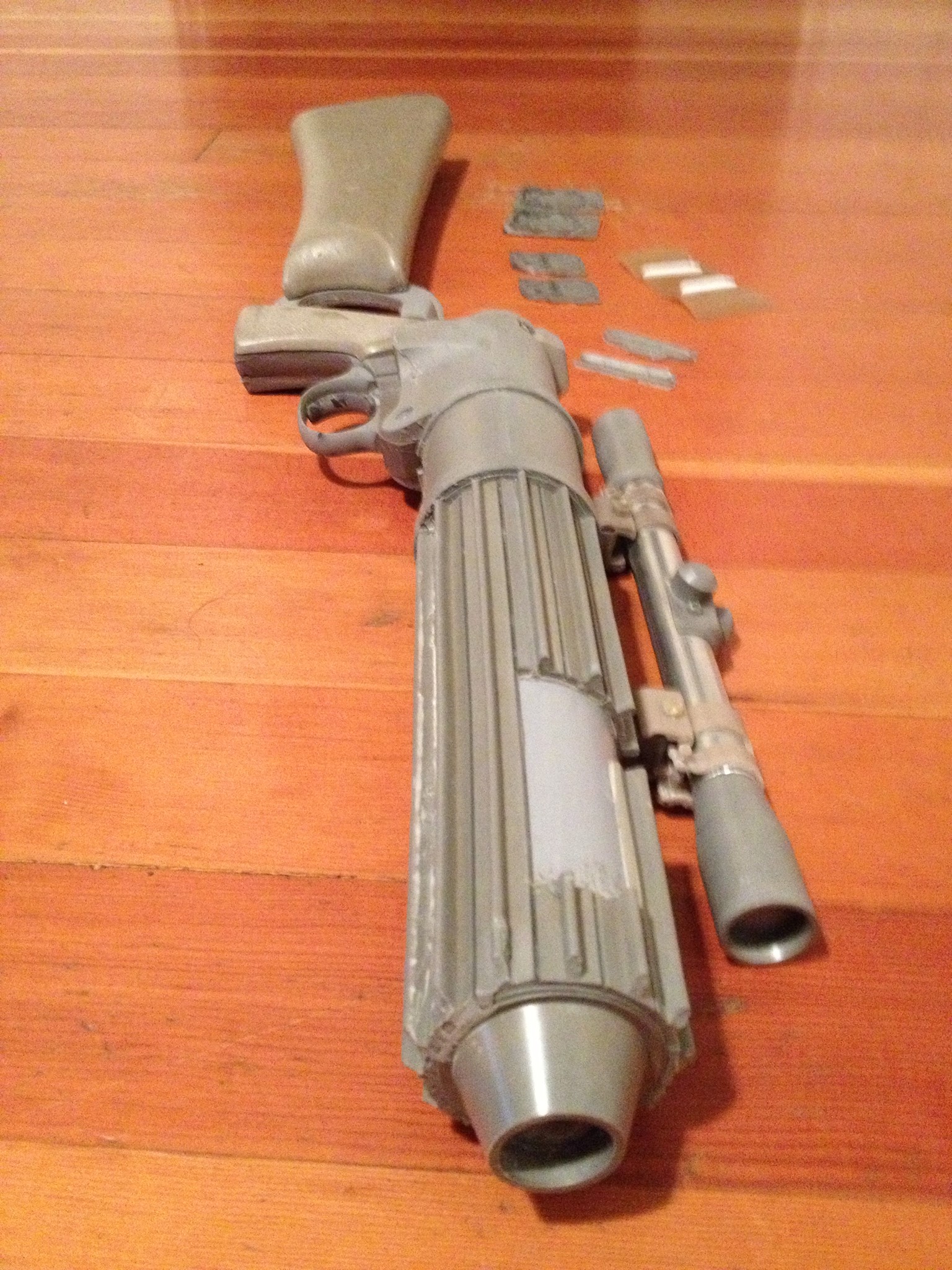 Last edited by a moderator: