CELEBRATION 3 PICTURE THREAD!!!!
I dont think this has been started yet so i will do it as i am starting to get ready and get things out of the way for this weekend.
Mirax was nice enough to stick this to the top of the Sarlacc Pit so we can all post our pics and links to pics here for all to see. Especially those who arent able to attend. It will be your virtual visit to C3
I will try to upload pics each night since my hotel has broadband....
...if I am not too drunk
They will be here
OPPI's C3 PICS
dan
Heres one of my favs so far. As JangoFett Jr put it. "Feel the love TDH Style."
In the middle Boba is JangoFett Jr, The Arc Clone is his brother Nick, Tusken is Eddie(E2K13). Great to have met all of you. Had a blast....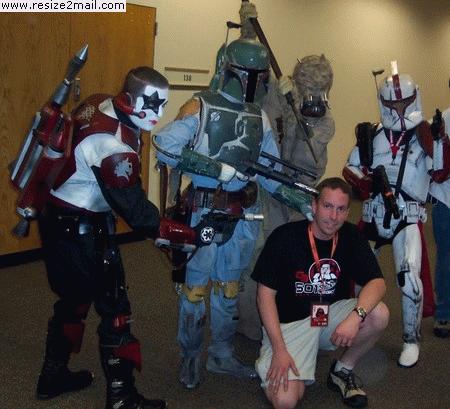 Last edited by a moderator: