Community Founder
Community Staff
EDIT:
SEE LAST POST FOR NEW PICS!
---
I have been working on this project for almost a year now. It started out almost as an afterthought, but has turned into a full-fledged costume that took more time and effort and money than I would have ever guessed possible. I want to give a big thanks to Mirax, Dgasser, SSTCop, and Natty15D for their support. I also want to thank Blastech for making a concept sketch for me that really encouraged me to make this project happen. I want to thank Dustin Crops Boy for bloodying me up at the con and making me positively gross. I want to thank JP05 for al the parts he sent me and the last minute suggestions that put on the finishing touches. Without all of these people, this project would have never been completed.
The suit is a complete screen-used Starship Trooper suit (yes, I chopped holes in a screen used item... get over it). The bug claw sticking out of my chest and back were sculpted by me (the first and probably last thing I will ever sculpt). The blood is all stage blood, and yes, it is sticky and drippy and EXTREMELY nasty. While Starship costumes generally attract a fair amount of attention at a con, the pure shock value of this costume really had heads turning! The best part was all the rude people who bumped into me got a little bit of love passed on with them in the way of blood and gore...
I hope to get some studio pics of this costume to better show it off, but honestly, right now, I can't bring myself to get that nasty and sticky again.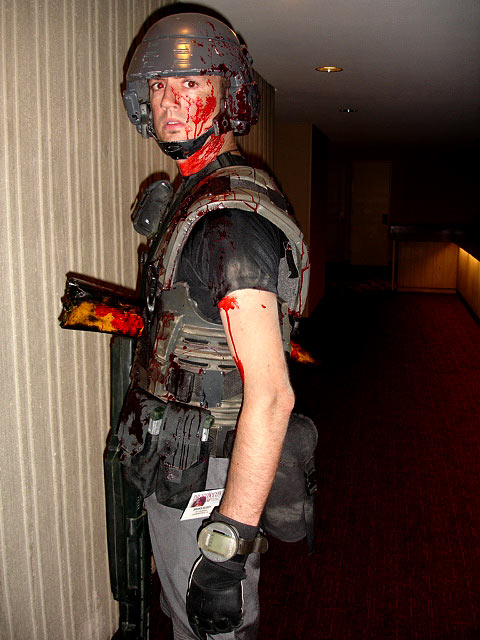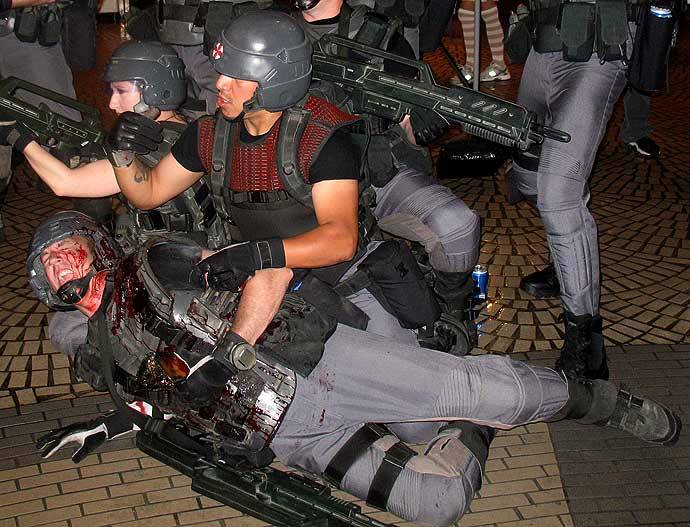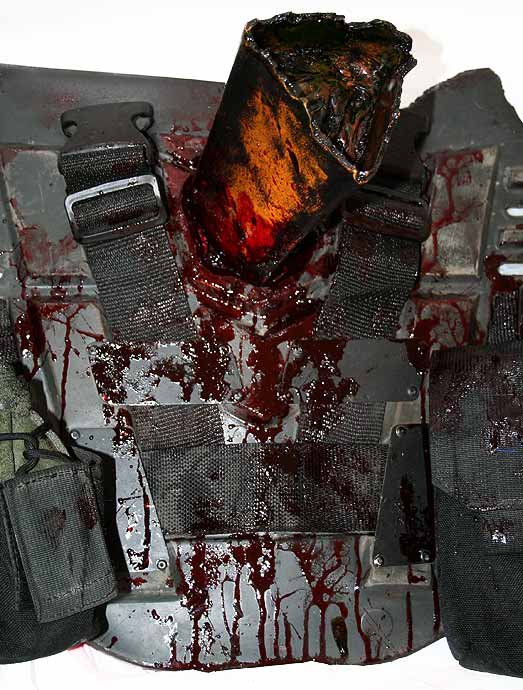 Last edited: