I recently noticed a raised strip in front of the keypad on the left gauntlet in reference photos of the ROTJ costume. This seems like it was intended for the keypad to look like it was set into the gauntlet.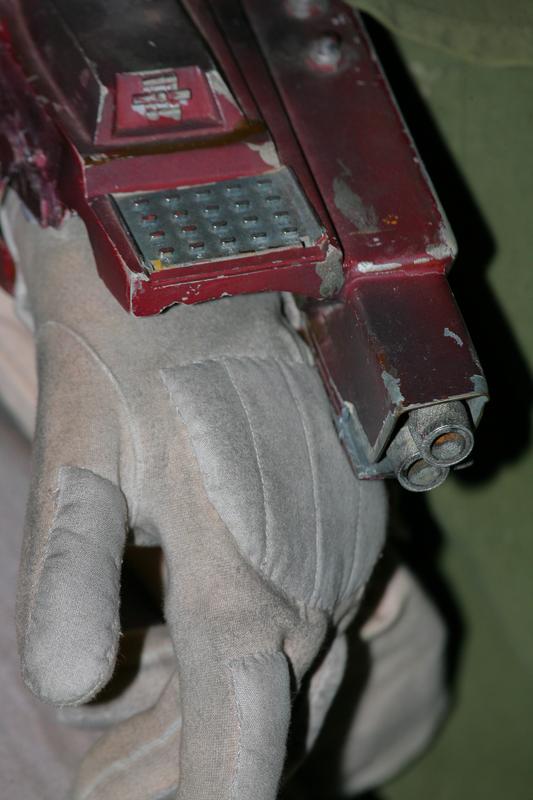 It's also visible in this screencap.
I replicated this with a styrene strip.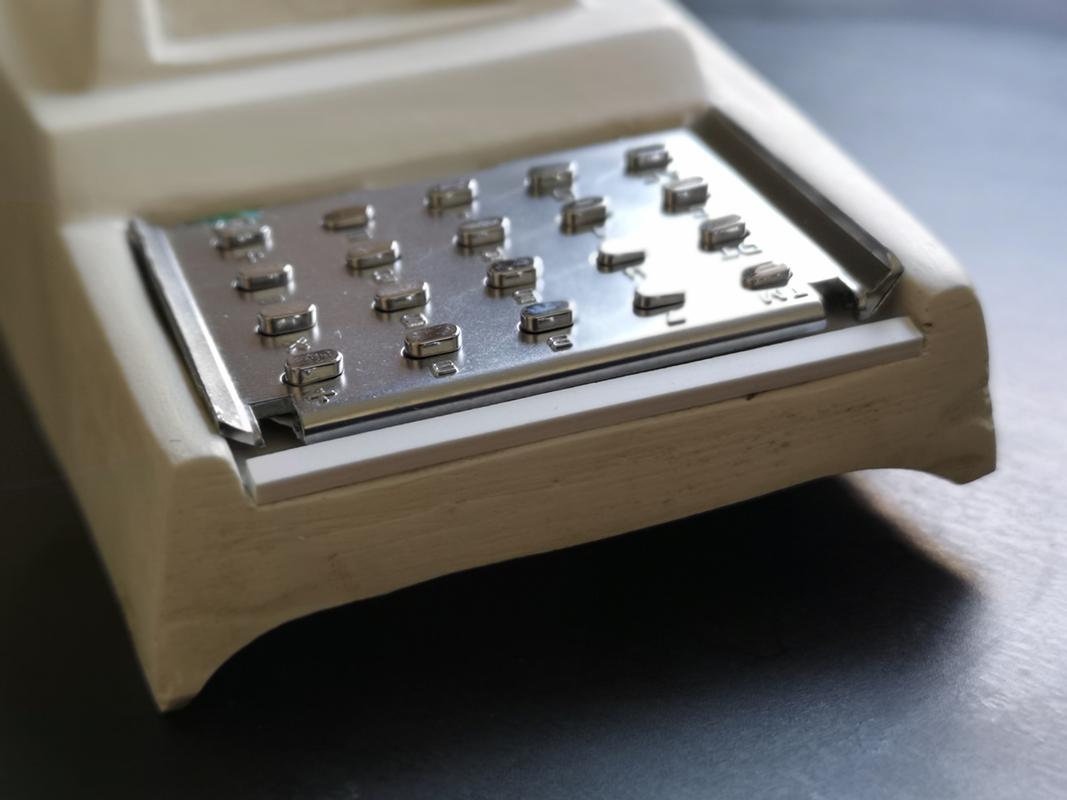 Last edited: