As I've received several requests to offer these again, I'm starting another run of my ROTJ ammo belts! This will be a limited run of ten belts.
The non-functional pouches are made of solid but lightweight Balsa wood blocks covered in dark brown vinyl. These new pouch flaps are
stitched with heavy-duty upholstery thread
, giving the belt a more realistic look. The pouch dimensions are approximately 3 ¼"(H) x 1 ½"(W) x 1 ½"(D).
The 2 ½" vinyl belt is approximately 54" long, features 'antiqued' brass grommets and is
lined with stiff interfacing
, making the belt solid and more durable than those I've made in the past.
To accommodate for sizing, I only sew Velcro to one end of the belt, and provide extra Velcro for the wearer, so that proper fit can be achieved.
NOTE: I am not very knowledgeable about the ESB ammo belt, which is why I don't sell or market them. However, these pouches are not permanently affixed, so the wearer can arrange them on the belt as preferred for the ESB look. I recommend buying brown thumbtacks to use as 'snaps' on the appropriate pouches.
The price is $75.00 USD per belt. At this time, I only accept PayPal. PM me for payment info.
SIGN-UP LIST
1. psberetta - PAID - SHIPPED 12/7 - RECEIVED
2. NikNak_aka - PAID 11/15 - SHIPPED 12/7 - RECEIVED
3. Clan_Skirata - PAID 11/23 - SHIPPED 12/7 - RECEIVED
4. Tuskeny21 - PAID 11/24 - SHIPPED 12/7 - RECEIVED
5. Seven - PAID 12/10 - SHIPPED 1/6
6. Jodo_Kast_XIII - PAID 12/17 - SHIPPED 1/6
7. Stormwalker - PAID 12/19 - SHIPPED 1/20
8. Devilstar2k2 - PAID 12/28 - SHIPPED 1/20
9. SL-1190 - PAID 1/3 - SHIPPED 1/20
10. World War Cheese - AWAITING PAYMENT
- LIST CLOSED -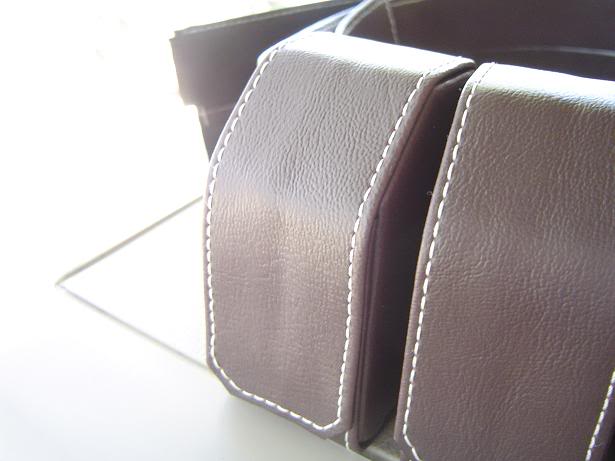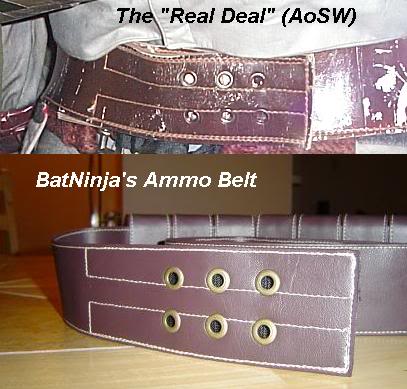 Last edited by a moderator: