Updated for new fabrics 9/25/14
I am continuing a run for both ROTJ and ESB flightsuits. Both fabrics are a mid weight cotton twill.Please send me a PM for pricing and turnaround time. Both suits come with double ended zippers and are made to your measurements. I have added a few extra touches to my suits also. I have changed the sleeve so it is more of a shirt sleeve instead of an overall sleeve, and I have added the stitching details to the pants and sleeve bottoms instead of just the short sleeve.
Here are the fabrics: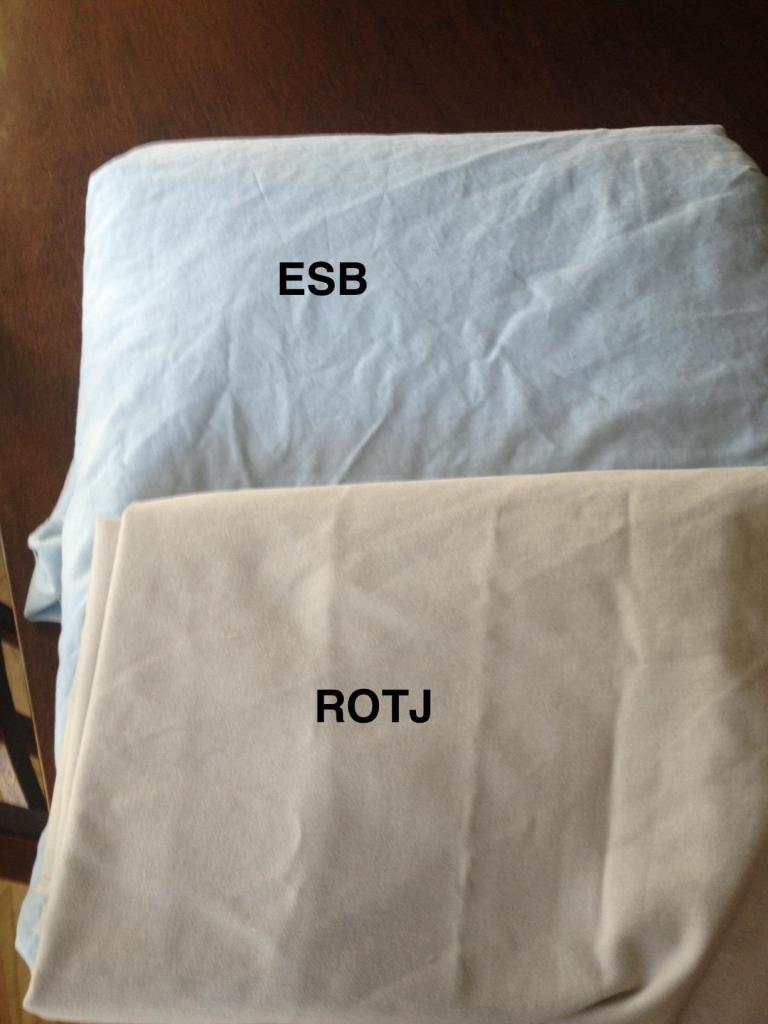 Here is a finished suit: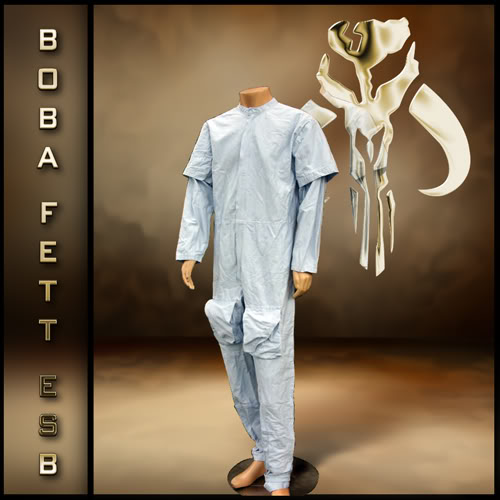 I make the pouches out of the matching fabric for ESB. For ROTJ I make the pouches and spats from a natural duck canvas.
I also am doing vests and neck seals. Here is a sample of the greyish tackle twill along side what I have, which is called peau de soie, also called duchess satin. Due to the debate about shiny side out/ dull side out, I will from now on (1/4/14) ask preferences on new orders.
Inside lighting: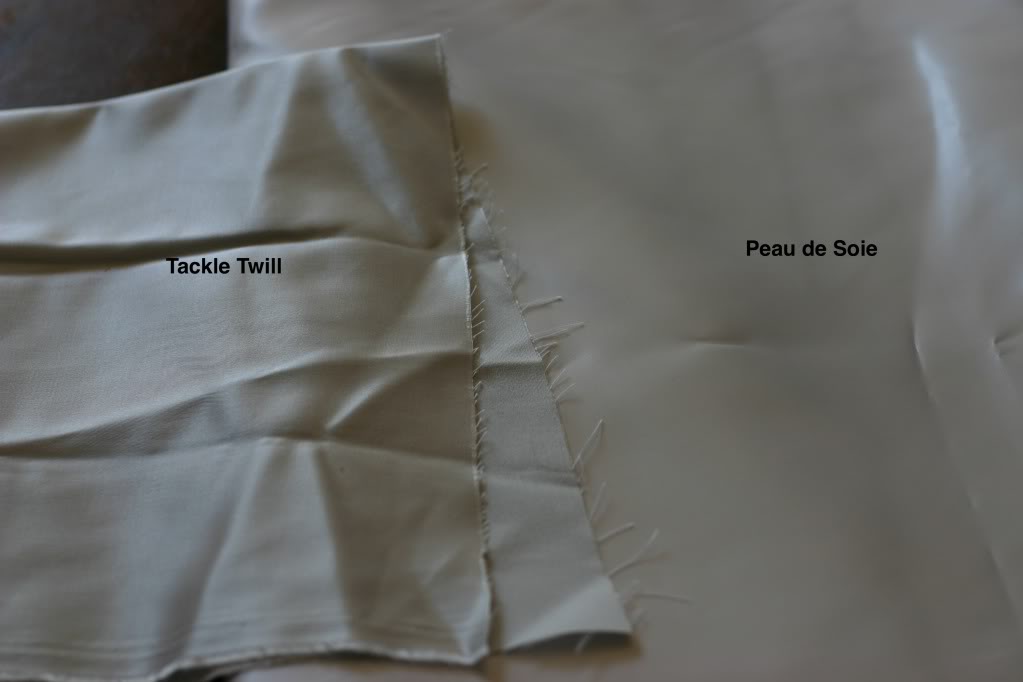 Outside full sun:
So I cobbled together a pattern and whipped this up: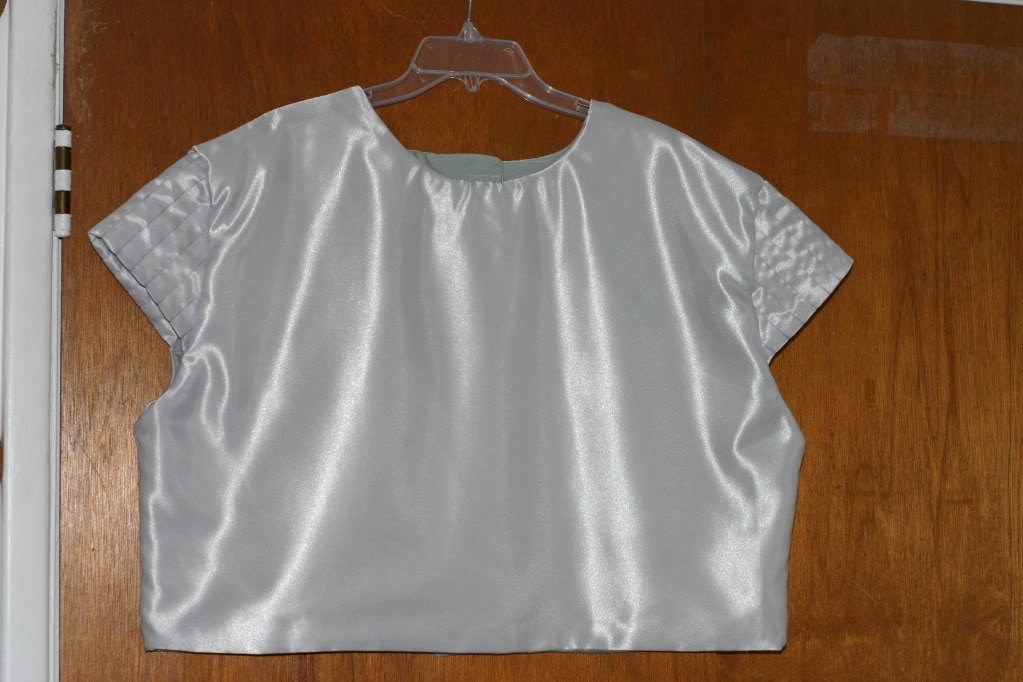 Here is a separate neck seal: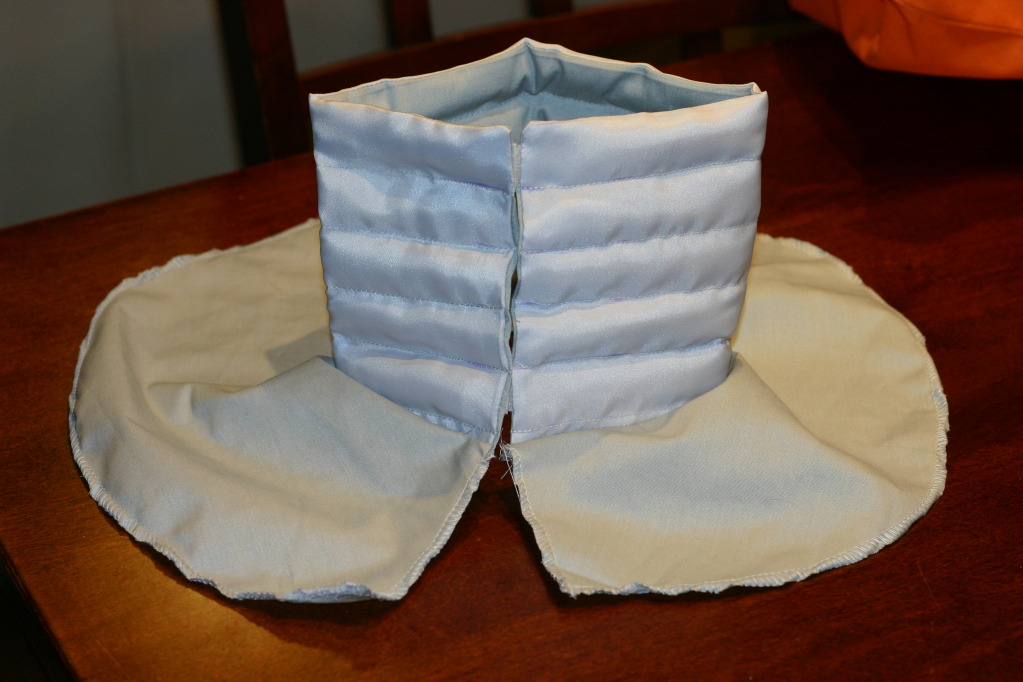 Or attached to the suit: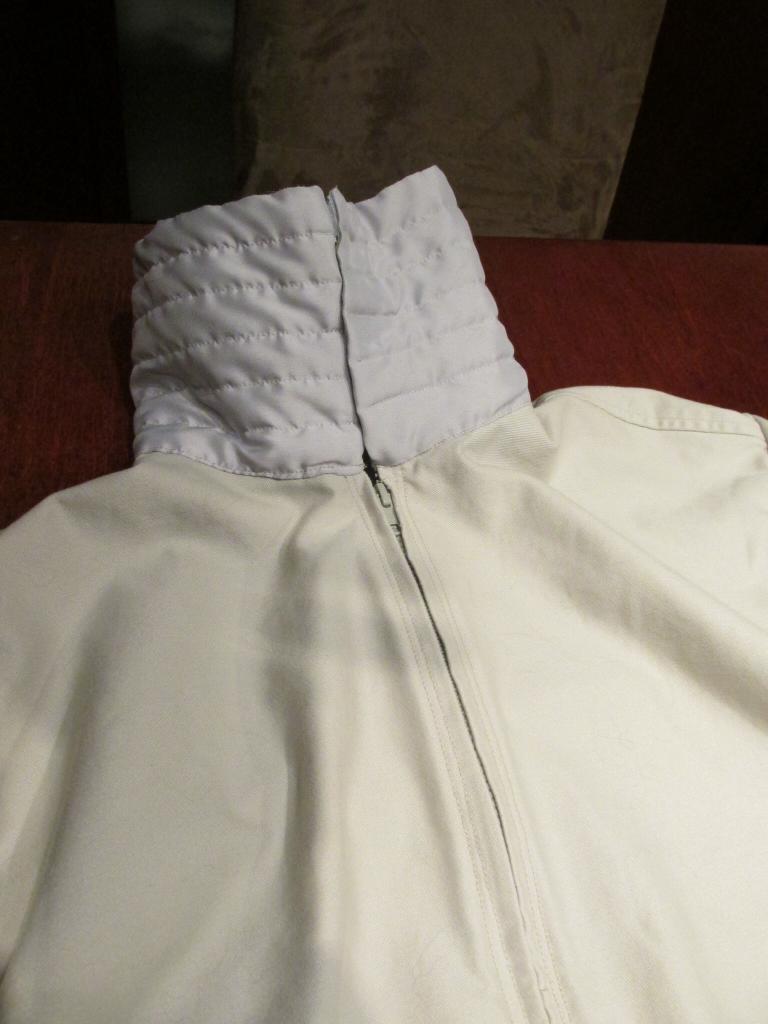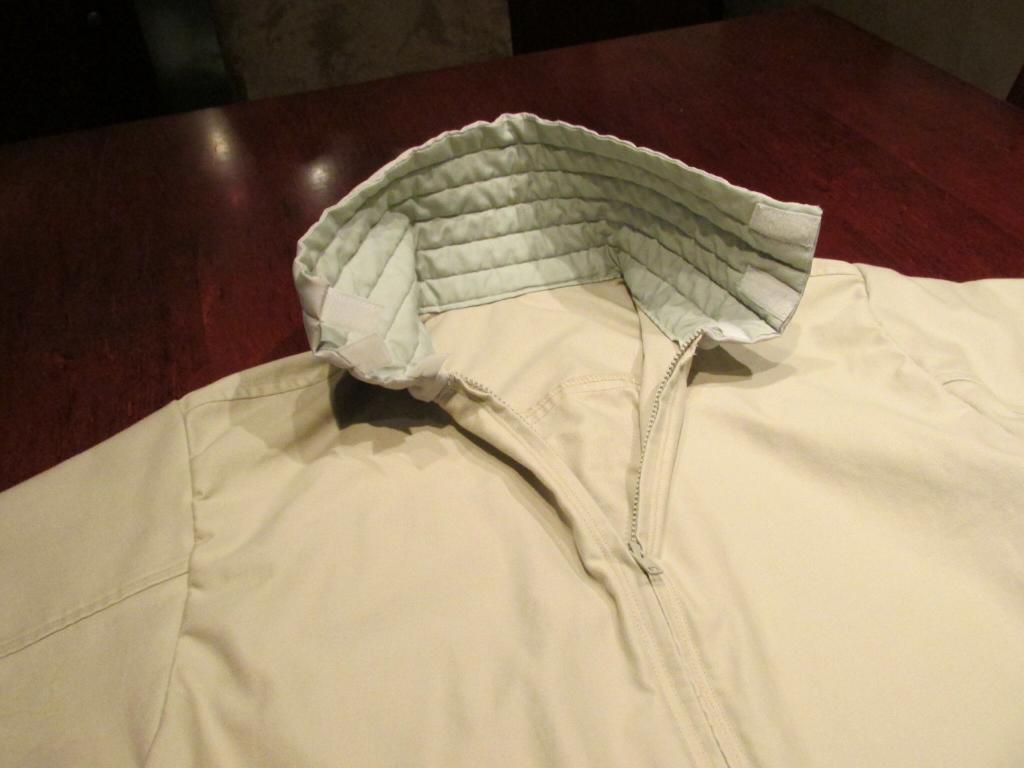 Please feel free to PM me with any questions.
Thanks, Carole
Last edited by a moderator: