Hi all!
Just got home this afternoon from Awesomecon 2018 in Washington, DC. The show ran from Friday through today, but I was only able to attend on Saturday.
What a blast! There were 9 or so TDH guys up there, and it was great to hang out with everybody. Here are a few pics from the show. If anyone wants to add their pics, please do!
Let's start off with the most important thing. . . Fett!
It's not often you see this many high quality Fett costumes in one place. In this pic from left to right are Jaycepticon, Raizo Fett, Bcurtis, Wasted Fett, and Fandango Fett (man I hope I got that right, lol)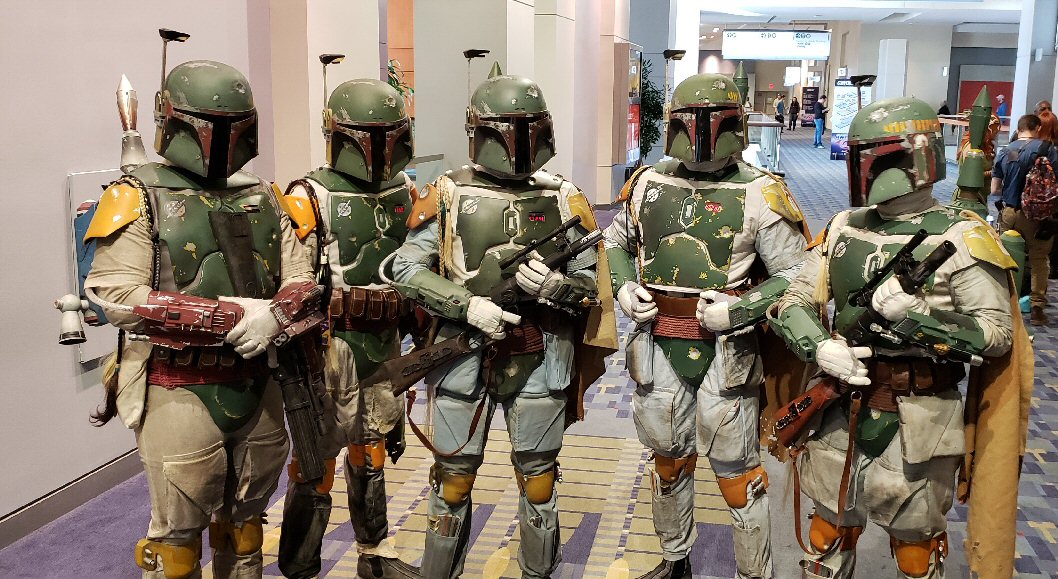 Next is that Superjedi character among the Fetts.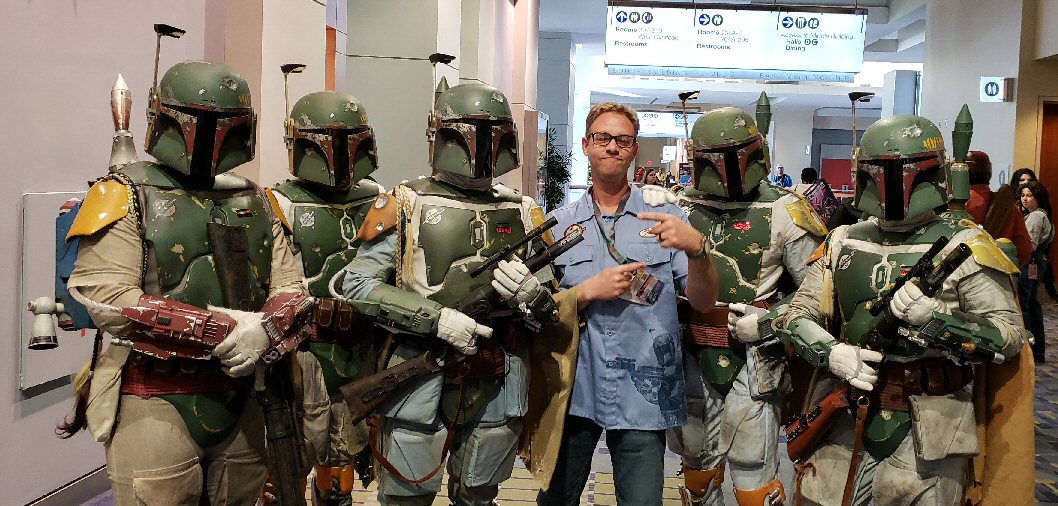 There was a 501st dinner at Bar Louie on Saturday night, and here's the TDH gang.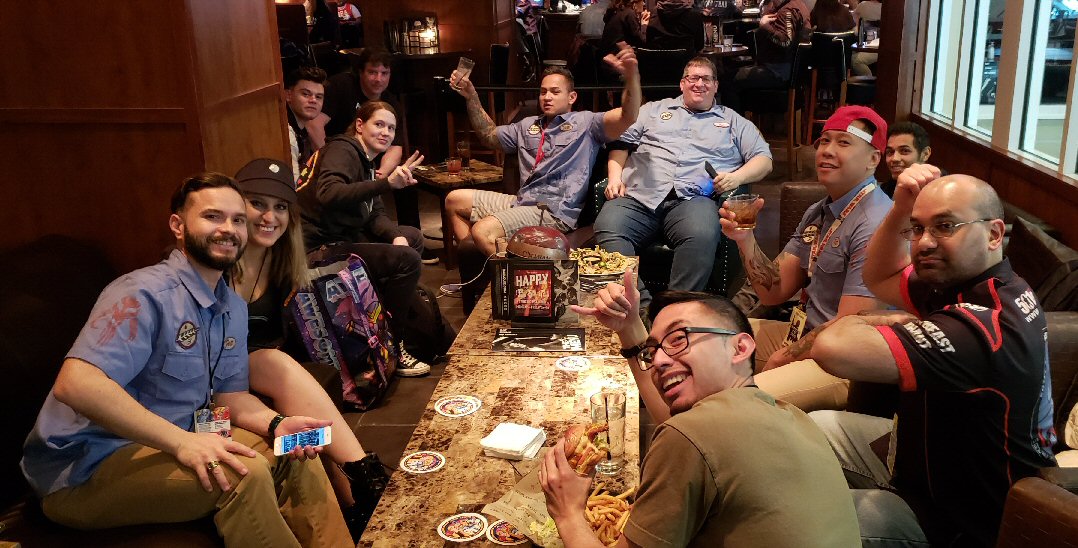 They had some cool props and costumes from The Last Jedi. All of these are screen used/production made.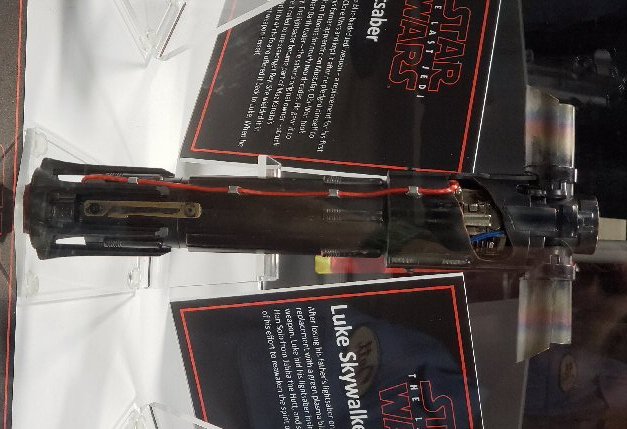 Wasted Fett called this next one "When Worlds Collide" . . . Me and Raizo, lol.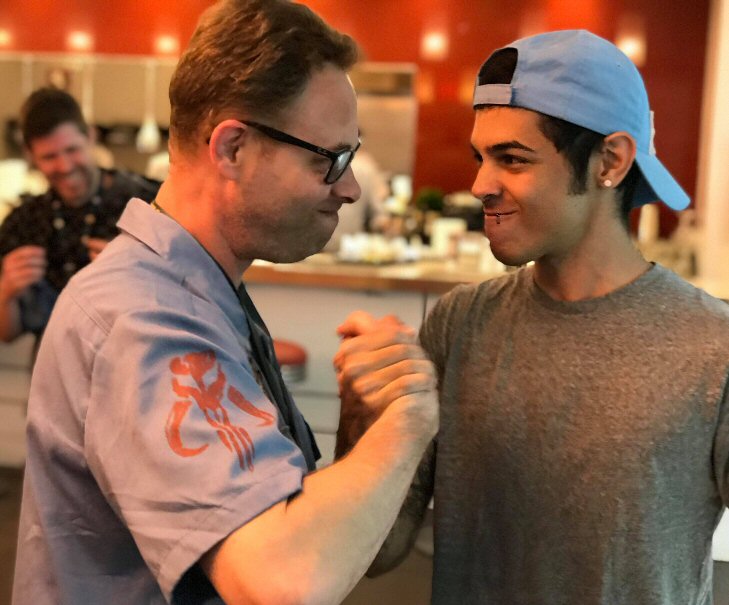 Even though Dom (Fett 4 Real) couldn't be there, we got to meet. . . his sister! What a crazy coincidence.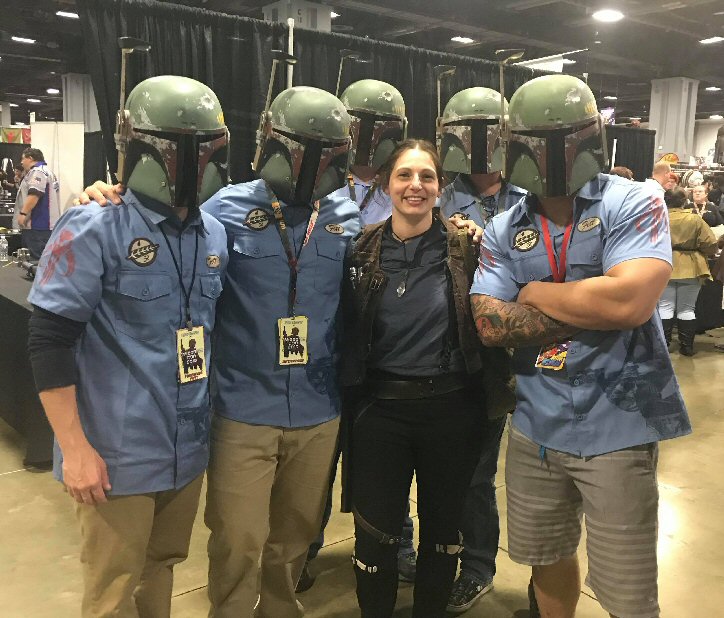 More coming soon!