First up, thanks to all here at TDH for their knowledge & the rabid attention to detail required to put together a decent Jango.
I'm in your debt.
For the past few years I've been collecting some great Jango items thanks to TDH.
I have nearly all the soft parts, and all the armor except for chest armor (I suspect BKBT's chest armor will be worth the wait).
On that topic, after much filling, sanding and failed Rub'n Buff attempts, my BKBT Jango bucket is ready to paint.
I have installed (and slightly modified) the Rangefinder electronics and have hollowed out my aluminum RF stalk for the wiring.
I have also been doing prep-work on an arena Jet Pack, great product, but lots of bubbles to deal with.
It's almost ready.
For fun, here is a pic of a nice set of Jango blasters I got a few years ago, anyone here know the maker?
They look fantastic & have solid metal grips giving them a nice balance. Here is a pic of the grips being made.
Once the Chest Armor arrives & is ready I'll post a few pics of the finished item.
As always, all feedback is welcome...
Cheers!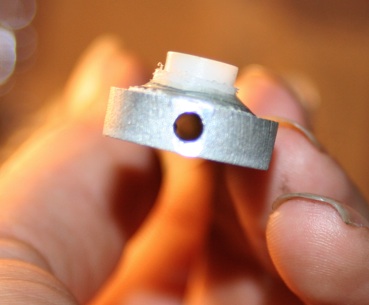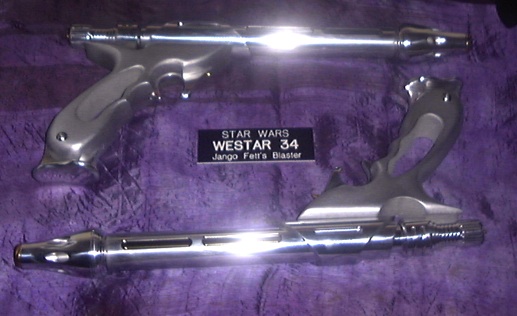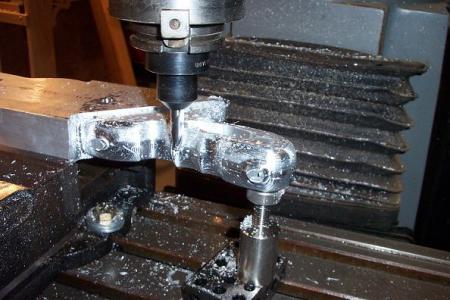 Last edited by a moderator: