Hi there everyone,
I have never painted a jetpack or a pair of gauntlets before. Technically I have had a go at some of the armor, but that was four years ago and something I prefer to forget about. Notwithstanding,
GeekdadX7
has given me the very special opportunity to paint basically all the hard parts of his ROTJ costume.
This is the armor he sent me: I'm told these are Fettpride V3's.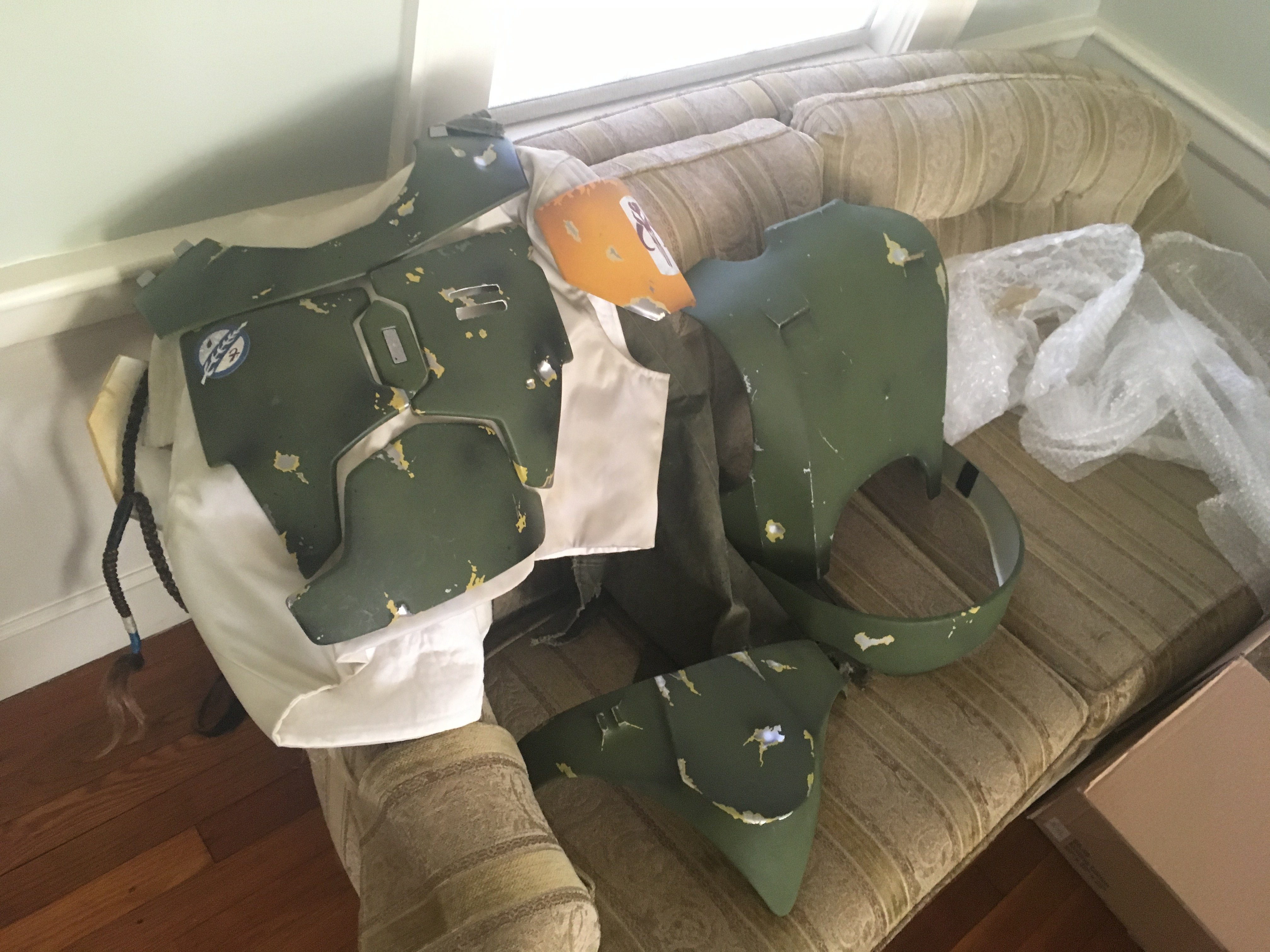 They came painted. However I was not very impressed by the detail or quality of the job--the chest display area is the most obvious example of this. Also certain areas like the knees were painted ROTJ SE style, which was obviously not acceptable for Geekdad's ROTJ suit.
I also received the most recent version of
Darth Voorhees
jetpack.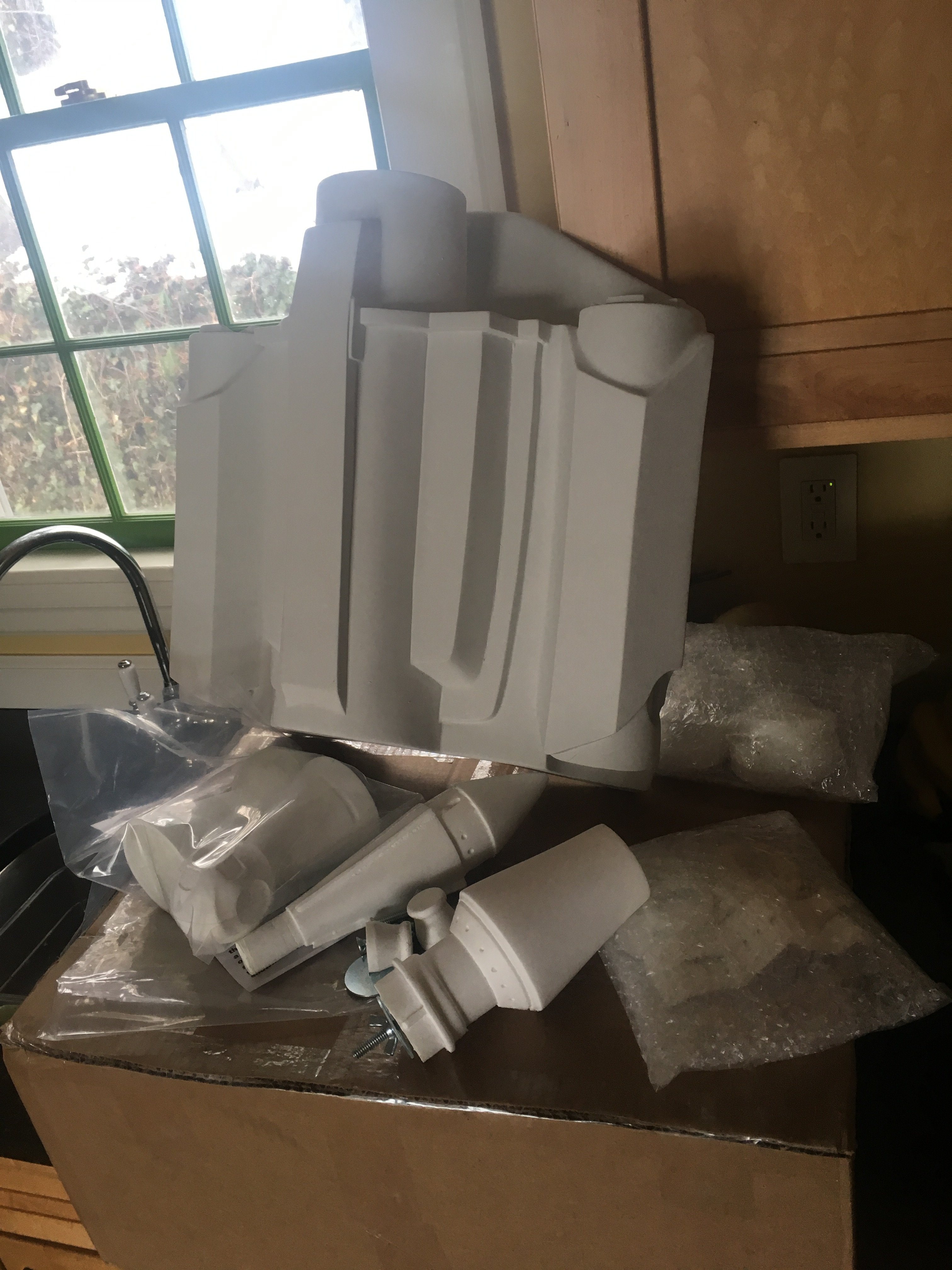 Although not perfect, it's a very excellent kit to work on and the item I was most excited to have a chance to work on. (I've never had the chance to even hold a jetpack like this before!)
The gauntlets will be castings of the pair I have been sculpting for two plus years:
Artakha's Boba Fett RotJ gauntlets scratch build
I finally have a good motivation for finishing those up!
I've been a little busy with school and Geekdad's ROTJ helmet (which is so so so close to being done)
but I'll update this regularly. My first steps have been to do all the prepwork on the jetpack and sanding the paint off the chest armor and fixing those chest display slots!--which I actually have a picture of:
Cheers!