These are
NOT
cold cast and were made for my "DP 95".
I was having some problems making these when one of my co-workers said......STOP SWEARING and let me see that
.
So that being said, I can NOT take credit for these.
"Co-worker"
We looked at the MOM pics and made some size changes to the "DP" measurements to make them more to my liking. So yes, the aluminum one is a little
WIDER
that the one on the "DP".
Yes, They are machined aluminum. The one that still has the mill marks on it has a few "whoopsies" on it, one does not have the top milled, but the one that is done and ready to go has been sandblasted but still needs scuffed and weathered for the ROTJ job.
I know the paint blows on the DP. Its a pre "anal" paint job
.
So, what do you think so far ?
And yes, we are making the other side also.
-Tim-
BTW.....ALL of the dimentions can be changed with the "PROPER" permission to fit other helmets, and ONLY from the "MAKER".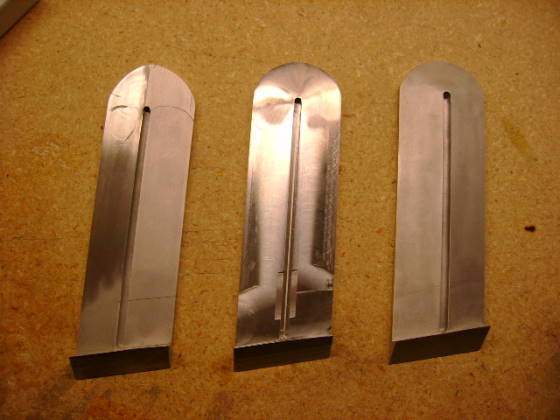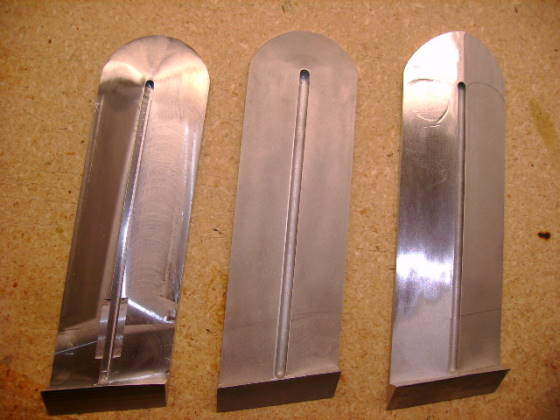 Last edited by a moderator: