Active Hunter
TDH PREMIUM MEMBER
Hello Fellow Fett Fans,
I'm going to be starting my ROTJ Boba Fett build and wanted to get some opinions on what I should be look at when wanting to get my first airbrush setup. Just an FYI - The armor to be painted will be coming from Boba Maker. Keep in mind that I'm not a professionally trained artist, but rather a novice, however I believe my attention to detail can be shown in art work I have done.
My art work is really just drawings and sketches I've done (
Mostly Chalk Art
). We have a local Hobby Lobby where I live and I see that they have airbrush sets. I'll mainly be doing my own airbrushing but wanted to get feedback from you guys to see what works, what doesn't, Single Action vs Double Action, Gravity Fed vs Siphon-Fed, what to stay away from etc. Here is what I seen while at the store, which was mostly iwata products (
From what I understand is that iwata is good stuff
)....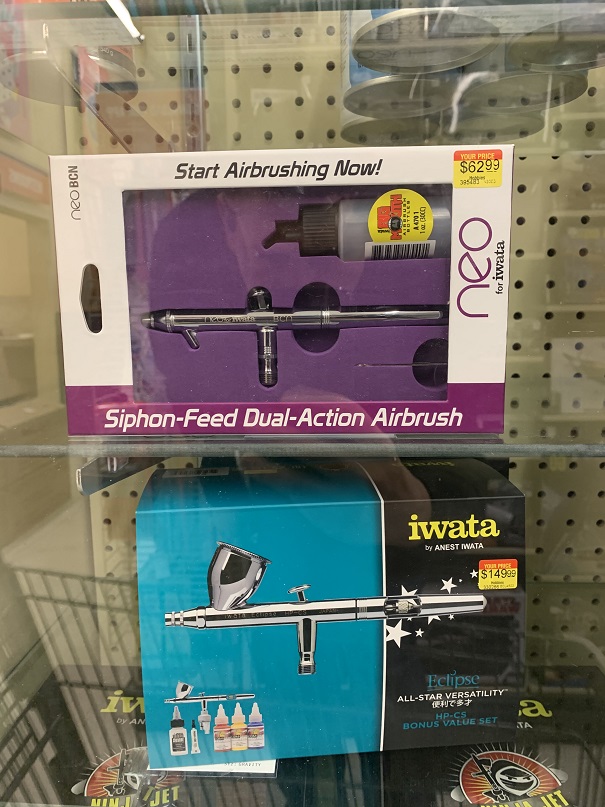 Again let me know what you guys thinks. Hobby Lobby has a 40% off coupon that can be used once per day right now, which is good. I'm merely researching right now and probably won't be getting into the painting until March/April. And then one other thing, what do you guys know about "Neo for iwata"? Isn't iwata a single company or has it merged with Neo, or is that just a brand name. Just curious is all. I understand alot of airbrushing is based on experience and opinions and right now, that's what I'm looking for.
Thanks,
-Iron