Greetings; I am finally (after putting it off for at least a decade) getting around to making my second Boba Fett outfit (my first was made of cardboard and aluminum foil and random things I found around the house when I was 14).
After much reading and planning and shopping around, I decided on 3mm Sintra (partly because that's what I could find on short notice, and partly because using a heat gun is easier and faster and quieter than learning how to properly work metal with a hammer). One thing I am wondering is how to give the appearance of thickness that all the best suits have. I've seen some trash can builds and Sintra builds that all look...super flat. All the great ones I've seen seem to either be thicker than 3mm and have a nice rounded edge bevel thing going on, or are thin and have what look to be folded edges, creating a kind of cavity behind them.
Here are examples of what I mean:
Flat
Thick with a bevel
Folded edges
In all the Sintra builds or guides I've seen, not one has mentioned how to achieve this effect. Since I began working on mine, I've noticed that the 3mm Sintra looks kinda flat, even once heat formed. I am using the WOF Large (6') template scaled to 98% to fit my frame (right between 5' 10" and 5' 11").
Does anyone out there have any tips about how to get this premium look using Sintra, a heat gun, and some patience? If I were to manually fold the edges, I imagine I would need to cut new plates with some extra on each edge and a notch out of every corner in order to facilitate bending them, yes?
Best Regards,
Dash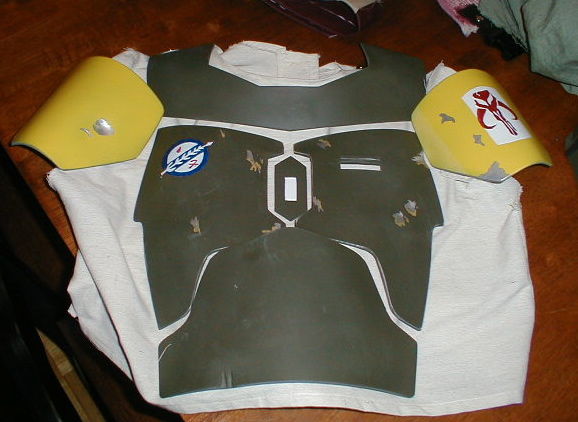 Last edited by a moderator: