I felt bad for this forum section... It needed some posts
A while back I got the 3d model file from Sean Fields:
3D printable helmet inspired by The Mandalorian
It's super early. We haven't seen all the sides. But when printing a helmet costs $30 why not?
My usual formula is print, sand, coat with glazing putty, then sand forever...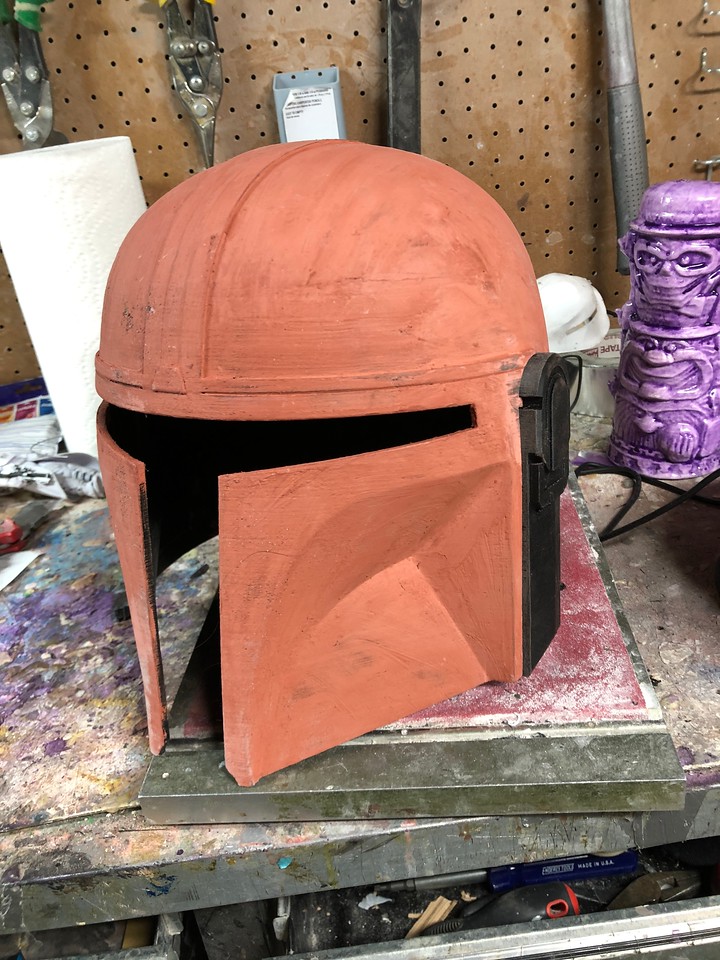 Eventually getting to a nice smooth finish...
My first paint job wasn't great... the silver wasn't shiny and the weathering was overdone...
I sanded it smooth again and used rub and buff for the next pass...
Oh and Sean left the back pretty plain. I felt like that was sorta boring, so I modeled up a key slot and added it in: