This is the 2nd year in a row that, because of you guys, I was able to do this for my nephew... so thank you.
Just for a refresher course, I started with all of this 2 years ago, because of my nephew who had cancer. My sister started organizing a community fundraiser for the children's hospital where he was getting treatment and members of the 501st showed up and were awesome. I promised my nephew that "next year" (which was last year's event)thatI'd go as
boba fett
and troop with the 501st guys.
I just was a flippin moron and thought I could just go to party city and buy a fett costume, having NO IDEA of the standards that you guys had.
At that same time... the beloved RKD passed away, and thanks to Major, I was able to correspond with his family, who were moving his gear to help with money for his family. I tried to get as much of his gear as I could, so I could keep it all in one place and have it continue "serving" so to speak. I have great happiness, knowing I kept a lot of his gear together.
Unfortunately I was too fat to fit into it when it all got here... didn't realize I was beforehand heh. So buying his gear changed my mf life.
I lost 60 pounds, relearned how to cook, have 2 cookbooks out now (1 just hit 10,000 copies) and have completely had my life, and that of my family, changed.... in a way... because of RKD... and deciding to purchase his gear.
Yesterday was the 2nd annual charity event that I have been able to troop at, for my nephew, because of all of you people in these forums.
Is my suit finished? Nope. Is it almost? Yeah. I still have things I need to tweak and fix, but I was allowed to troop as a guest with the 501st guys up in Sacramento CA yesterday.
The turnout was awesome.
Boba fett (me)
Emperor palpatine
Kylo renn
Sand trooper
Storm trooper
2 first order troopers
A gamorrean
And a woman dressed as Rey.
I had a wonderful time, all the 501stgyys are freaking amazing as always... and it was 20 degrees cooler this year woot! Lol.
Thank you everyone, for these forums, for helping me do this for my nephew, and for having these forums completely and utterly change my life as a crazy byproduct of finding these forums, and not fitting into a boba fett costume lol.
Ps: thank you artakha for painting my entire suit, top to bottom.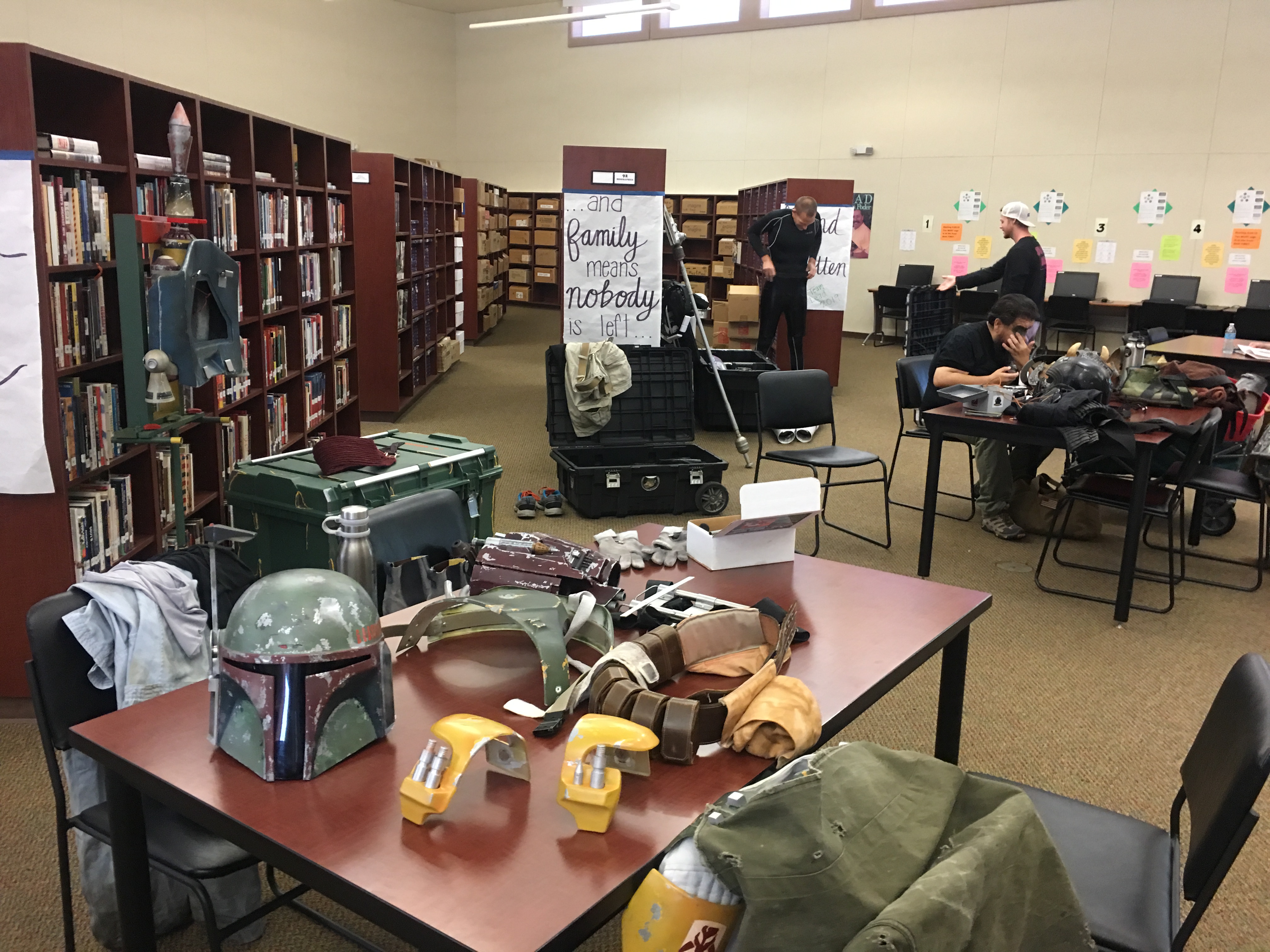 Last edited: